The iHeartRadio Jingle Ball is back for another 90-minute special, featuring some of the best performances from the annual Christmas event.
Taylor Swift, Katy Perry and the Jonas Brothers are among those performing their new festive songs, while acts like Lizzo, Billie Eilish and BTS will perform some of their massive hits from across 2019.
Here are the acts who have been confirmed to appear on the special (which airs on December 19 at 8 p.m. ET on The CW) as well as some acts from the tour who we think will be making an appearance.
Who is performing on the iHeartRadio Jingle Ball on The CW tonight?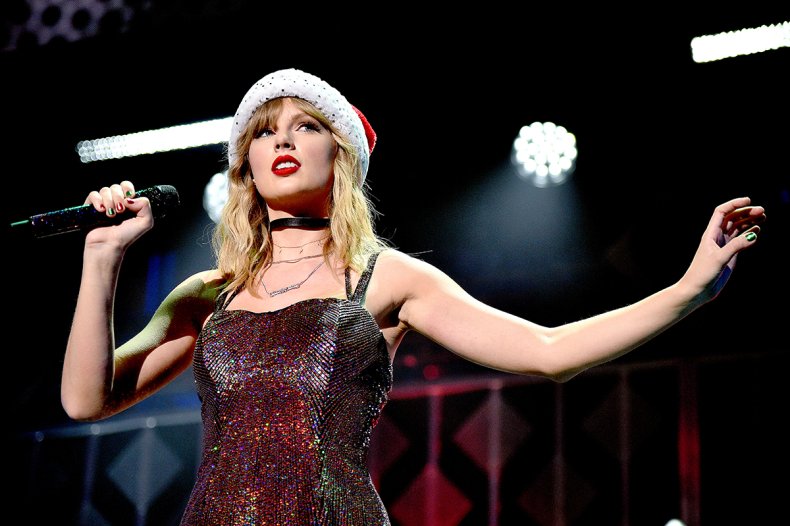 Taylor Swift
CW viewers tonight will not only get to hear one of the first live performances of Swift's new holiday song "Christmas Tree Farm," but will also get to celebrate her 30th birthday with her as she is presented with a giant cat-covered cake live on stage.
Jonas Brothers
Returning to the Jingle Ball stage for the first time in 12 years, Nick, Kevin and Joe Jonas are back together to perform for the first time "Like it's Christmas," their new festive tune.
Katy Perry
In a typically over-the-top performance, Katy Perry will perform her "Cozy Little Christmas" accompanied by two dancers dressed as giant presents in front of a giant glittery bauble.
Billie Eilish
Perhaps the biggest breakout star of 2019, Billie Eilish will offer a break from the festive cheer with her performance of "Bad Guy," which she is performing in an epic Britney Spears tribute outfit that has been making headlines ever since the live performance.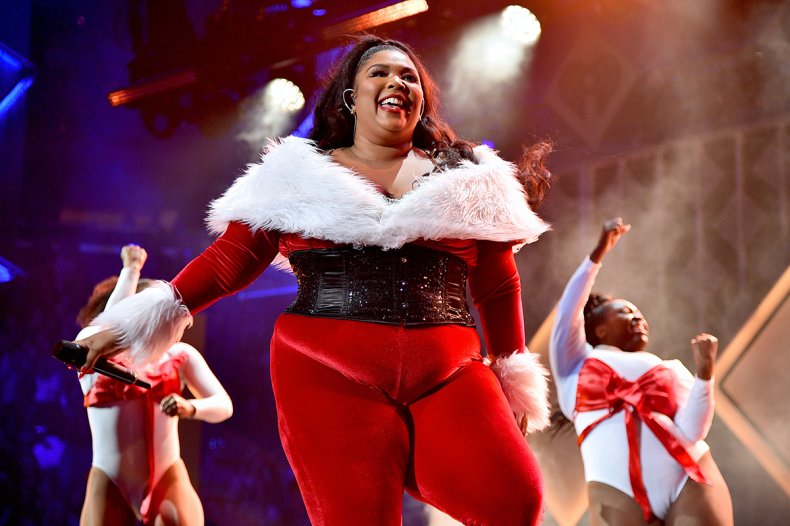 Lizzo
Dressed in her festive finest of red velvet and white fur, Lizzo and her flute tonight will be performing "Good as Hell" on The CW.
Camila Cabello
While everyone around her is celebrating Christmas in fur and sequins, Camila Cabello has chosen a modest outfit of head-to-toe black latex to perform her latest single "Living Proof."
BTS & Halsey
The BTS ARMY will want to tune in tonight as the seven-piece teams up with Halsey to perform their collab from earlier in the year, "Boy With Luv."
Halsey
According to the iHeartRadio website, Halsey will also be performing her own song "Nightmare" in the very "Christmas in July" ensemble of cargo pants and a fur-lined bikini.
Lewis Capaldi
Scottish singer Lewis Capaldi will buck the trend of big performances and crazy Christmas couture as he takes the stage in a pink hoodie with his acoustic guitar for a rendition of his big hit "Someone You Loved."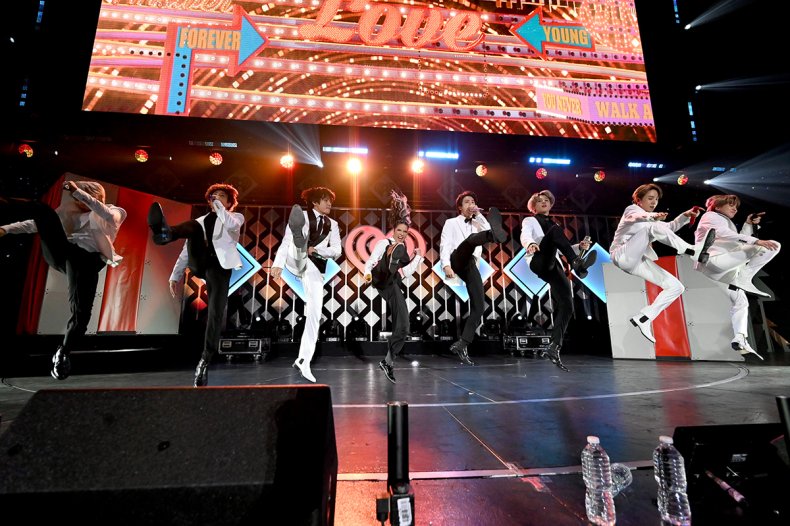 Who else could be performing tonight?
Initially, The CW said they were only going to air the New York Jingle Ball concert, which featured Taylor Swift, Jonas Brothers, Camila Cabello, Halsey, 5SOS, Halsey, Niall Horan, Lizzo, Dan + Shay, Monsta X, Lewis Capaldi and Fletcher.
However, on December 16, the iHeartRadio website appeared to reveal that Katy Perry, Billie Eilish and BTS' performances from the Los Angeles concert would also air, suggesting that a number of other L.A. performers could be seen on The CW tonight.
This means that we could see not only songs from the New York concert from Horan, 5SOS, Dan + Shay, Monsta X and Fletcher tonight, but also songs from L.A. performers Sam Smith, French Montana and Normani. However, The CW has not yet revealed the full line-up for tonight's special.
The iHeartRadio Jingle Ball 2019 airs on Thursday 8 p.m. ET on The CW.