IHOP Denied Food to Transgender Activists with Service Dog, Group Says
A group of transgender activists accompanied by a service dog said they were denied breakfast at an IHOP (International House of Pancakes) on Monday in Tennessee.
Emmett Schelling, executive director of the Transgender Education Network of Texas, told The Dallas Morning News that while he was in town for a conference with Transgender Law Center and Southerners on New Ground, he and a group of about seven people went to an IHOP in Nashville, Tennessee, around 11 a.m. The group, Schelling says, was denied breakfast because one of the members brought in a service dog.
"As we waited there longer and longer without anyone taking our order, it became clear they were more interested in whispering and gawking [at] our group than coming to take our orders," Schelling told the publication. "Using the service animal initially was a thinly veiled cover-up to discriminate against our group."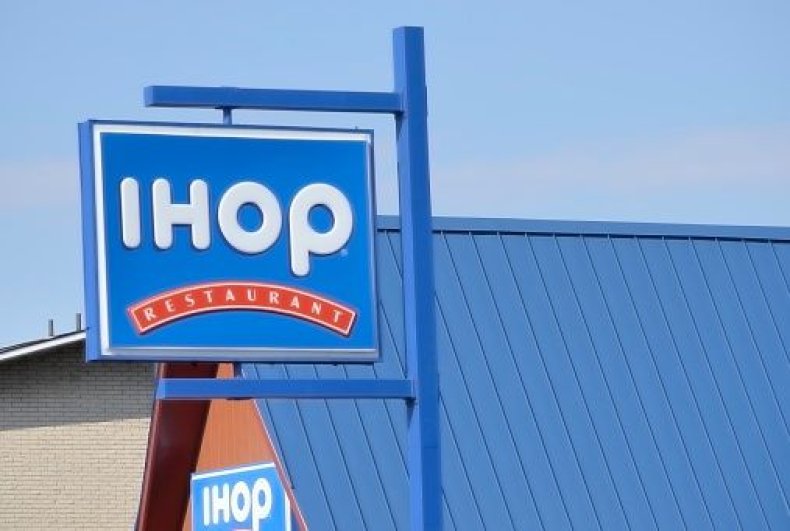 Schelling told Newsweek that after they had waited for some time without anyone serving them, one of the group members went up to the cashier desk to ask for service. Afterward, they began to hear whispering and snickers from the employees. After about 30 to 45 minutes, Schelling said he and the group ultimately decided to leave.
"It's humiliating and completely appalling that in 2018 you have an entire staff and establishment that does not want to serve folks based on personal perception or bias on a demographic," said Schelling.
In a statement to Newsweek, IHOP spokeswoman Stephanie Peterson confirmed the incident and said that "based on feedback from the group, the guests initially expressed feeling overlooked due to having a service animal with them."
"Discrimination of any kind is not reflective of our brand or our beliefs. Both the brand and our operators are committed to inclusion and making all guests feel welcome," Peterson wrote.
While the establishment did not say the IHOP employees were denying service to the group because they were all LGBT, Schelling said it became clear to him and the group that this issue was bigger than denying service because of the dog.
"We have sort of unfortunately come to recognize these signs," Schelling said. "Even though it was not outright said, we had staffers whispering to each other but made no efforts to greet us or take our drink orders. It became more apparent that the issue was more insidious and was just not about one service member that didn't want to take our order because of the dog."