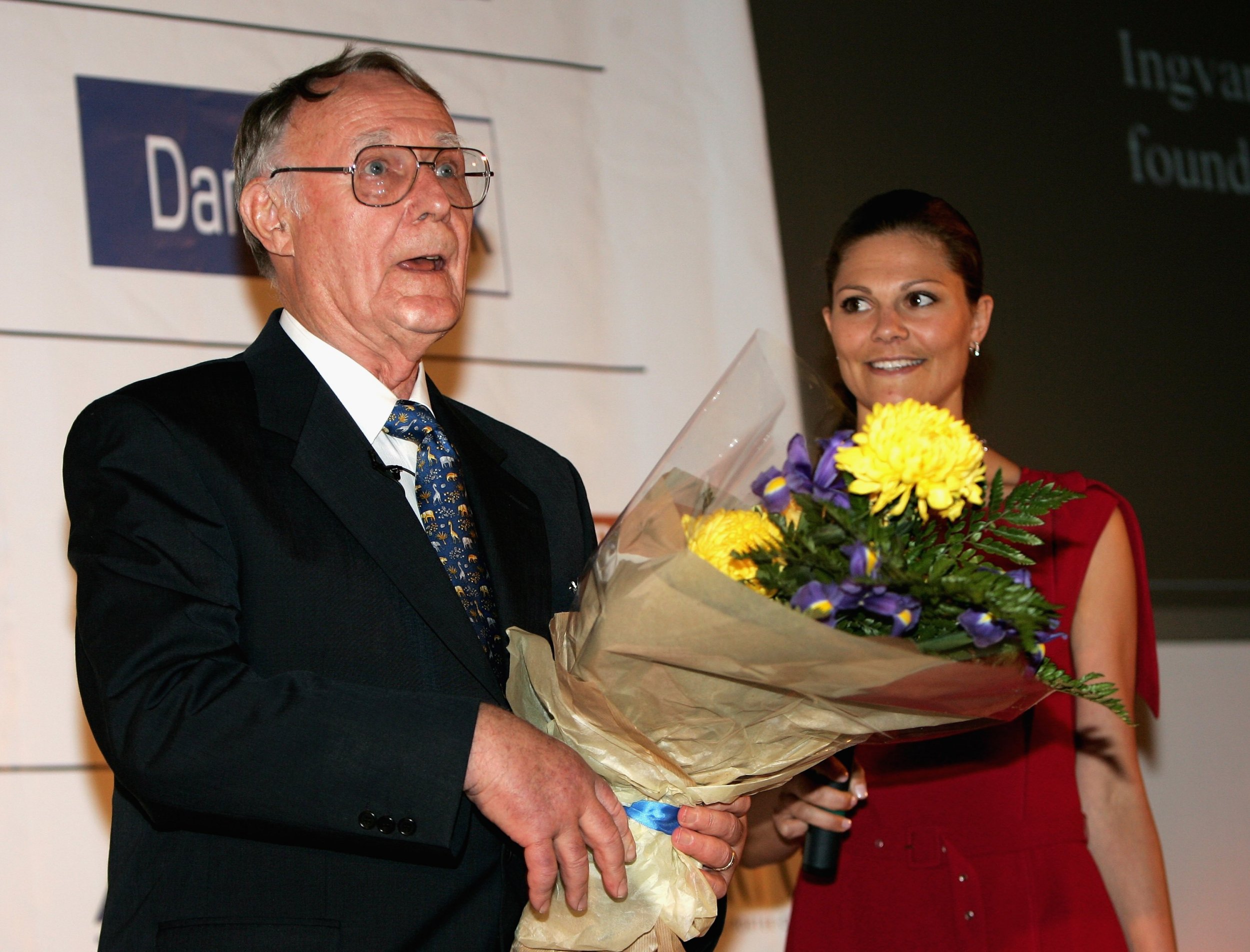 The billionaire founder of Swedish flat-pack furniture chain Ikea says he saves money by only buying second-hand clothes. Ingvar Kamprad, who is reportedly worth over $40 billion, forgoes the Guccis, the Pradas and the Ralph Laurens; instead, he gets his clothes at flea markets, he reveals in a documentary to be broadcast on Swedish television.
"I don't think I'm wearing anything that wasn't bought at a flea market," he told Swedish channel TV4, according to business daily Dagens Industri, The Guardian reports. "It means that I want to set a good example."
Kamprad, who turns 90 at the end of March, was listed as the fourth-richest person in the world by Forbes. And yet, he has a reputation for frugality. In a 2008 interview, he told Swedish newspaper Sydsvenskan: "Normally, I try to get my haircut when I'm in a developing country. Last time it was in Vietnam."
Kamprad founded Ikea in 1943 and today has 381 stores in 47 countries. According to Bloomberg, Kamprad began his career at the age of 5, selling matchsticks to neighbors.