IKEA Is Buying TaskRabbit to Help You Build Its Complicated Dressers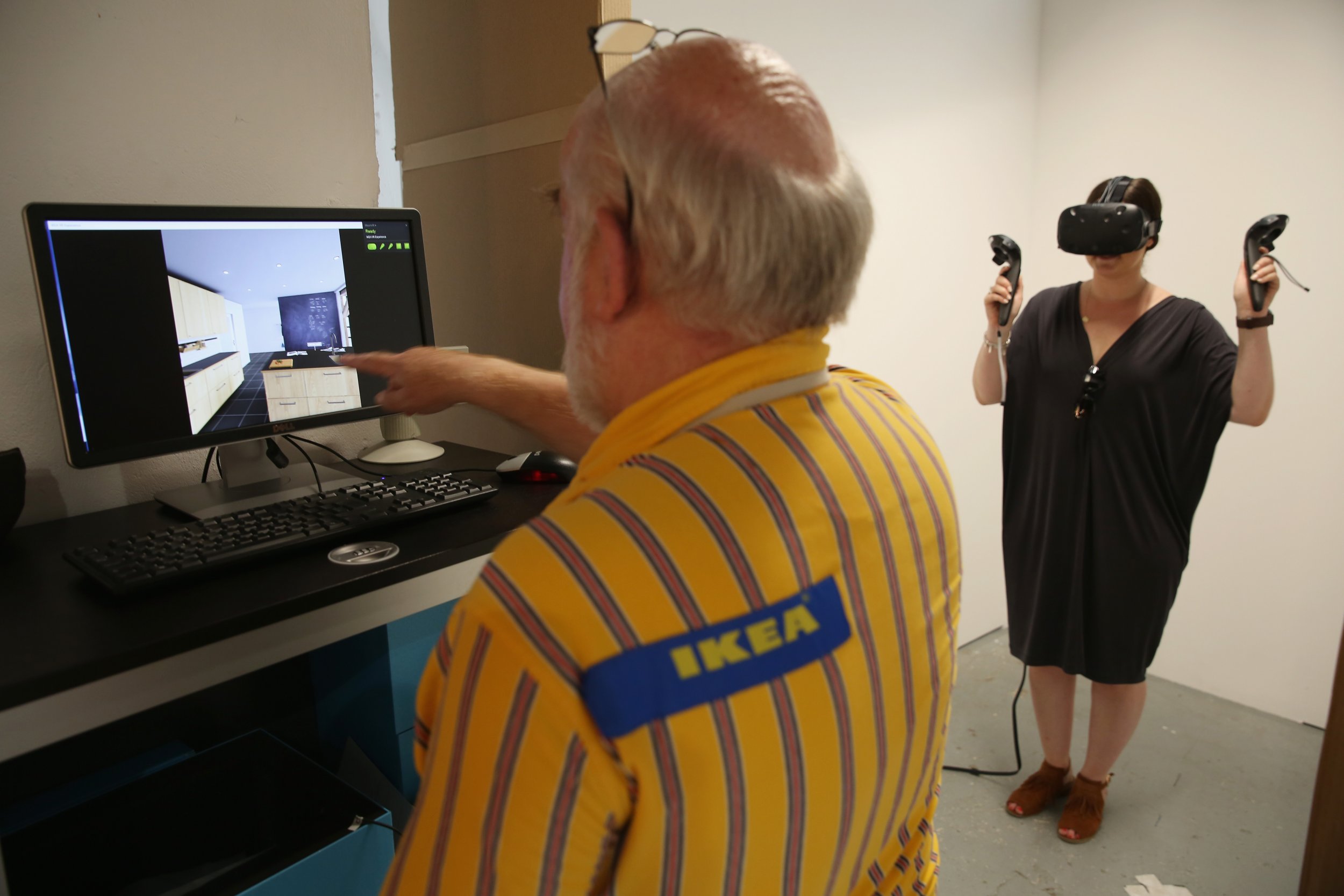 Swedish build-it-yourself furniture giant Ikea has finally solved its customers biggest complaint — it just bought TaskRabbit, a company that finds people to...build your Ikea furniture for you.
Under the deal, TaskRabbit's 60 employees and 60,000 freelancers would remain as an independent subsidiary in Ikea,according to Recode, which broke the story. The pricetag on the deal is unknown — but what is clear is that Ikea is acknowledging its Achilles heel: building the damn furniture.
"We continuously strive to ... make our customers' lives a little bit easier," Ikea chief Jesper Brodin told Recode.
That said, the merger with TaskRabbit wasn't only about building your Hemnes, Hasselvikas and Granskars, but to strengthen Ikea against competitors like Amazon.
"We will be able to learn from TaskRabbit's digital expertise, while also providing Ikea customers additional ways to access flexible and affordable service solutions to meet the needs of today's customer," he added.
Those costumer needs includes things like building the actual furniture, which is difficult. Twitter has told us as much.
"My professor just compared kids to ikea furniture because of how frustrating they are to raise I'm done," Twitter user, @foreversloth, joked.
Another grappler with Ikea's wordless instructions added, "Going to IKEA is great until you and your mum spend the next 2 hours assembling furniture and arguing before realising (sic) you've done it wrong."
Or @snshreibak who's just brutally honest about the process of building furniture from Ikea.
The directions show a really happy guy building his furniture, but @parkyinbc points out that it isn't actually a realistic depiction.
Is there a better way to spend Sunday than how @its_McKenzie plans to?
Not to mention that horrible feeling @sara_naseem points out: when you're done with a piece of Ikea furniture, but you still have parts left.
Overall, though, @cristymsilva tells us what everyone's been thinking: you already use TaskRabbit to build your Ikea furniture. Wouldn't it be easier if they could be billed together?
The deal came to fruition six months after TaskRabbit CEO Stacy Brown-Philpot told Recode that the company had been responding to sales interest from strategic buyers.
"It's opportunistic," said Brown-Philpot in an interview with Recode. Sources told Recode that Yelp, Google and IAC were also interested in buying TaskRabbit.
Beyond the TaskRabbit deal, Ikea has also launched a new augmented reality app called Ikea Place that allows users to see how their Ikea pieces look and fit in the house, room, neighbor's house, wherever.
And that before you buy the furniture and have TaskRabbit build it for you.