Ikea Created Model PS5, Xbox Series X Consoles to Help Gamers Figure Out Storage Solutions
In a world where PS5 and Xbox Series X/S consoles are hard to come by, the last thing gamers are thinking of is whether their new systems can actually fit in their rooms or offices.
However, if you're in the market for some storage options, Ikea is ready to help with some helpful, and amusing, mockups that will give gamers the information they need to fit their "meme-ishly" oversized consoles.
Over on the gaming subreddit, one user posted an image of two cardboard mockups—one of a PS5 and the other of the Xbox Series X—under the caption, "Which IKEA media storage unit will be able to fit my new, meme-ishly oversized, game console?" This way, shoppers can judge the stand-ins against any storage spaces they're thinking of buying, to make sure it would fit a next-gen console.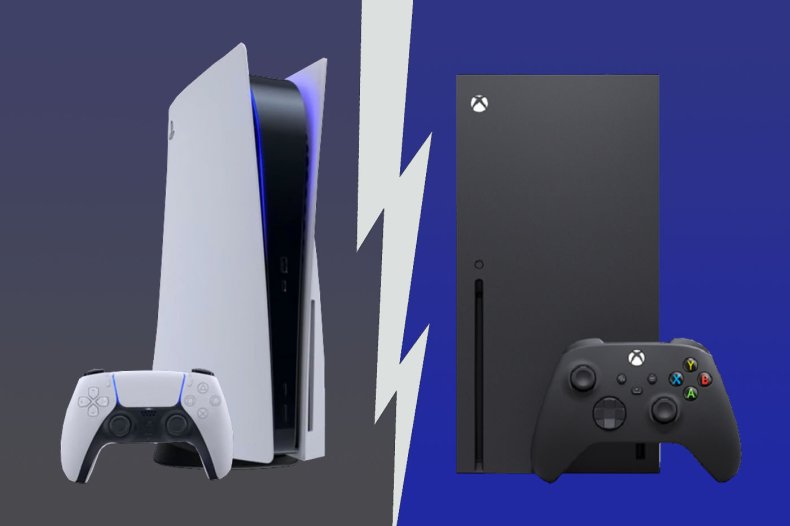 The image topped the gaming subreddit when it was posted on Monday, with over 61,000 upvotes. Many other Reddit users chimed in to comment on how smart and helpful these cardboard models would be, and to also vent about how their next-gen consoles don't currently fit their entertainment centers.
We were just interested in finding out if these cardboard models were real and from IKEA itself.
"Our co-workers are always looking for creative ways to help our customers with storage solutions," an IKEA US Spokesperson told Newsweek via email. "We can confirm that the images circulating online are from our IKEA Schaumburg store [in Illinois]. The store team saw the need to demonstrate how the newest generation of gaming consoles can fit into IKEA storage units, and three of our co-workers came together to make the mock consoles come to life. IKEA offers a variety of TV stands and benches to help you create your ideal home entertainment space, no matter the size of your gaming console and other electronics."
The IKEA US spokesperson recommends the BESTÅ family of storage solutions for your PS5 or Xbox Series X/S systems. But even with a specific recommendation of what to purchase, it's still worth noting the craftsmanship and ingenuity that went into these cardboard mockups.
Now, if you can find a PS5 or Xbox Series X/S to place in your entertainment system is another story. The lack of stock for both consoles has been a big story since they were released worldwide in November.
While Sony and Microsoft have been better with restocking online retailers since December, it's still harder than usual to find a new system. As 2021 wears on, though, gamers should find it easier to purchase a console.
What do you think of these IKEA PS5 and Xbox Series X mockups? Let us know in the comments section.