Ikea To Start Selling Solar Panels in U.K. Stores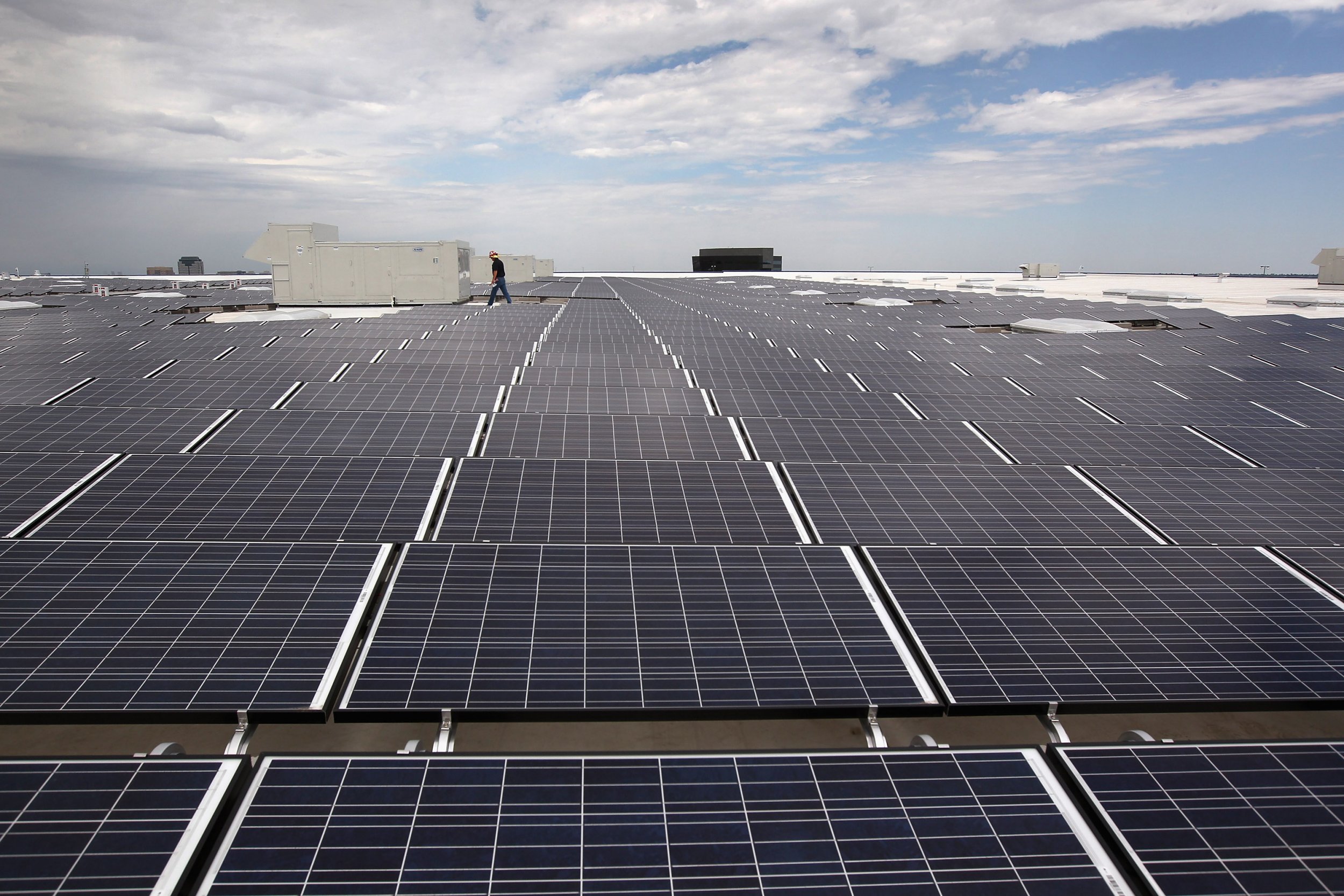 Ikea's U.K. stores will be selling solar panels by the end of the year despite a "challenging situation" in the energy market, the company has said.
Shoppers will be able to order panels online—and at three stores, initially Glasgow, Birmingham, (West Midlands) and Lakeside (Essex)—before the Solar Shops appear in all the Swedish company's U.K. stores by the end of the summer.
Ikea's new venture with energy company SolarCentury marks its second attempt to sell solar panels, after a two-year pilot with Chinese company Hanergy ended last year.
Ikea maintains that the technology makes sense for British householders, despite low wholesale electricity prices with ministers cutting solar incentives by 65 percent, crashing other solar installations that emerged in the past two months.
"Obviously the climate has been changing in the past year in the U.K. but, nonetheless, our research showed a third of homeowners would really like to invest in solar, and the majority of those are driven by the opportunity to save money," said Joanna Yarrow, head of sustainability at Ikea U.K. and Ireland .
"Even though the feed-in tariff rate has come down, you're still going to get a 6% rate of return on a solar installation, you're not going to get that return on an ISA.
"We're already using solar power across our operations, and it's exciting to be able to help households tap into this wonderful source of clean energy. We know our customers want to live more sustainably, so together with Solarcentury we are making solar panels as attractive and affordable as possible.
"Despite the challenging U.K. renewable energy policy situation, we want to turn solar into an essential part of any home and believe our new Solar Shops will be a major milestone in making this happen."
Ikea said it will sell two different types of solar panels: blue and black. These will be installed within six weeks of purchase, according to the company.
Ten blue Polycrystalline panels, Ikea said, are enough to power a standard semi-detached house and will cost £4,550 ($6,593). Ten black Monocrystalline panels will cost £4,850.
According to Ofgem, the sector's regulator, U.K. households had an installed solar capacity of 21 megawatts (MW) in February and March this year. The figure was significantly down from the 81MW that was installed over the same two months of 2015.
In December 2015, the government announced that it would cut solar subsidies for those wanting to install rooftop panels by 65 per cent. At the time The Guardian reported the government would pay those with solar panels 4.39-pence per kilowatt hour instead of 12.47p.
As well as subsidy cuts, there are also fears the the number of jobs in the sector will be hit. An impact assessment from the Department of Energy and Climate Change found that 18,700 jobs could be lost at most. It said the least number of jobs to be lost would be 9,700.
But despite the gloomy forecast for solar in the U.K., Ikea said its own research found that 33 per cent of U.K. homeowners would still "like" to invest in solar panels for their homes.