Ilhan Omar, Christine Hallquist, Jahana Hayes: The Women Set to Make History After Tuesday's Primaries
Tuesday's primaries saw a number of firsts for women, while also positioning a number of candidates to make history in November.
Christine Hallquist became the country's first transgender nominee for governor, Ilhan Omar is on track to become one of the first Muslim women in Congress and Jahana Hayes could become the first African-American woman from her state to serve in Congress.
Four states held primaries on Tuesday, including Minnesota, Vermont, Wisconsin and Connecticut.
Making History, Again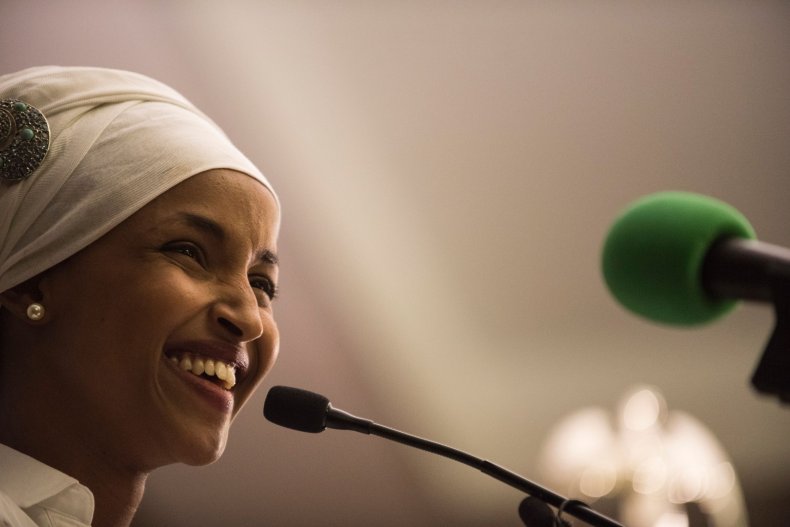 In Minnesota, Omar, the country's first Somali-American legislator, is set to make history again. She won her party's congressional primary in the bid to replace Representative Keith Ellison, who secured his party's nomination to become the state's attorney general despite his campaign being rocked by allegations of domestic abuse.
Omar, who once lived in a Kenyan refugee camp, is on track to become one of the first Muslim women in Congress after Tuesday's victory, as she will be running in a predominantly Democratic House district in Minneapolis.
If successful, she will likely join Rashida Tlaib, also Muslim, who is set to run unopposed in Michigan's 13th Congressional District in November.
Breaking Barriers
In Vermont, Democrats backed Hallquist as the country's first transgender nominee for governor.
Hallquist, who is the former chief executive of Vermont Electric Cooperative, saw victory over four Democratic competitors, including 14-year-old candidate Ethan Sonneborn.
But the road to victory will not be easy for the nominee, as she is set to face off with Republican incumbent Phil Scott, who reportedly enjoys a higher level of popularity among Democrats than with members of his own party.
In Vermont, Bernie Sanders also saw success, winning the Democratic primary for a third Senate term.
While Sanders, 76, who has not yet ruled out the possibility of a second presidential run in 2020, secured the Democratic nomination, he is expected to turn it down to run as an independent.
Celebrating his own victory, Sanders took to Twitter on Tuesday evening to congratulate Hallquist on her win, tweeting: "Let's continue making history and win this November!"
"I can't wait to hit the campaign trail with you," Hallquist tweeted in response to Sanders. "We're gonna make Vermont and the nation proud."
First for Connecticut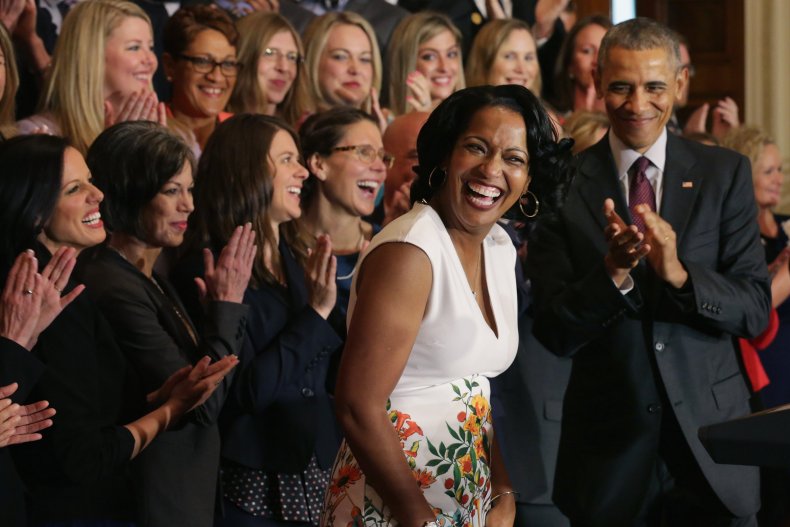 In Connecticut, Democrats rallied behind Jahana Hayes, who could become the state's first African-American woman to serve in Congress.
Running to represent Connecticut's 5th Congressional District, Hayes, who was recognized in 2016 as National Teacher of the Year by the Obama administration, has moved one step closer to filling the House seat left empty by Democrat Representative Elizabeth Esty, who is not running for re-election.
In a Facebook post on Tuesday, Hayes thanked supporters and hit at those who had criticized her campaign.
"They told me I had no chance, and I had no business trying," she wrote.
"Tonight, we proved them wrong!" the candidate said, celebrating the success of her campaign, despite having started it "102 days ago...with no money, no network and no people."
Bid to Turn Paul Ryan's District Blue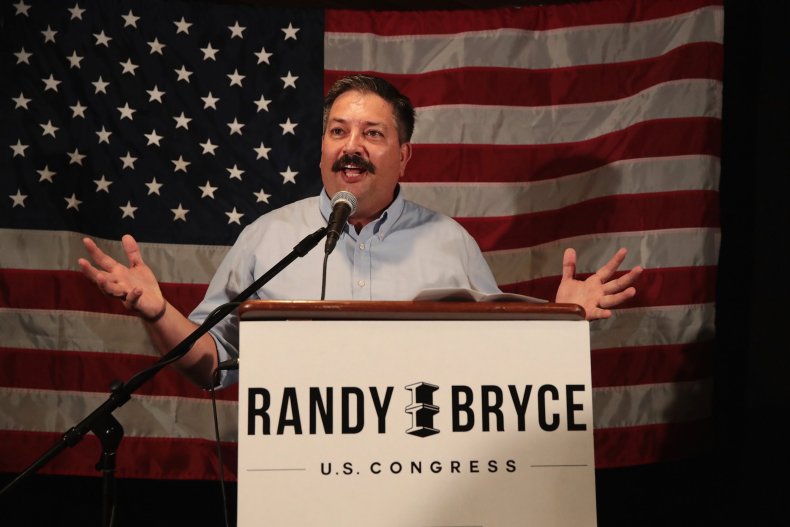 In Wisconsin, Randy Bryce, an ironworker and union organizer who was an early backer of the Abolish ICE movement, won the Democratic nod to continue his bid to flip House Speaker Paul Ryan's Wisconsin district blue.
Bryce, who goes by the nickname "Ironstache," will face Republican Bryan Steil, who has Ryan's endorsement, in November.
Ryan, who is retiring, has represented Wisconsin's 1st Congressional District since 1999. Republicans have held the district since 1995 after Mark Neumann defeated Democratic Representative Peter Barca in 1994.