Ilhan Omar: Congress 'Sisterhood' Is Breaking Tradition of Men-only 'Cocktail Hours to Drink Their Scotch and Do Their Plotting'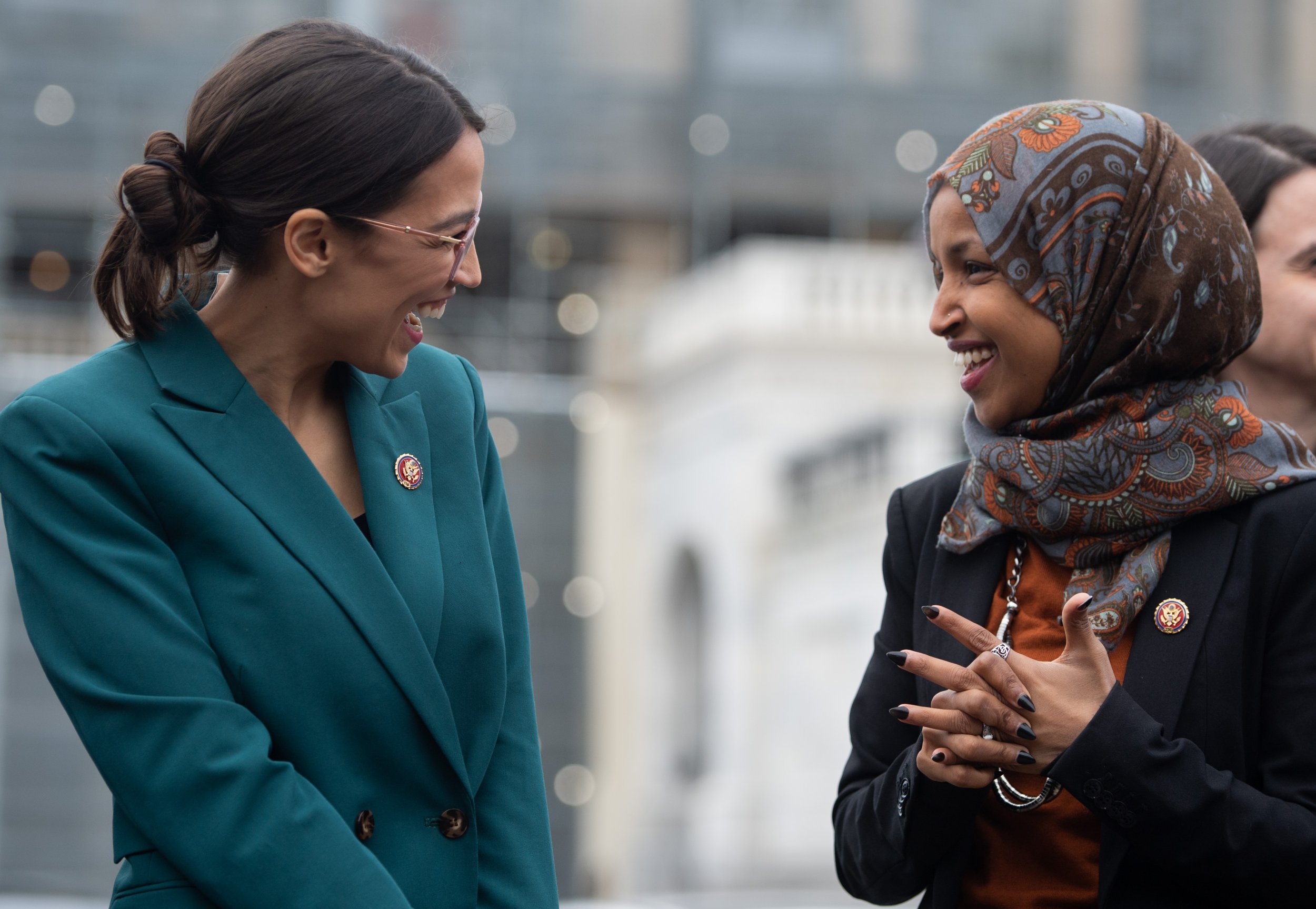 In a sweeping interview with film director Ava DuVernay, Minnesota Representative Ilhan Omar has described how a growing "sisterhood" in Congress is smashing barriers—including bringing an end to a longstanding tradition of men-only "cocktail hours to drink their scotch and do their plotting."
Omar, who became one of the first Muslim women to be elected to Congress in the November midterm elections, told Duvernay of how she first got to know some of her fellow freshman congressmembers, including New York Representative Alexandria Ocasio-Cortez, before they were elected. Naturally, she said, she and Ocasio-Cortez first met over social media.
"Before I met Alexandria, my daughter and husband mentioned this young woman who was running and challenging an incumbent, so I followed her on Twitter," Omar said in the discussion published by Interview Magazine. "Then she followed me back.
"I inboxed her and I was like, 'You've got this. It's worth working for everything that's worth having and keep your head up.' I remember being excited about Jahana Hayes out of Connecticut and pushing for Ayanna [Pressley] when the Black Caucus wasn't yet on board. I was just cheering for these women running their races."
But when she joined the race herself, Omar said she "became a part of this amazing group of people who were not only speaking to the progressive values that I cared about, but who were also people I could be in solidarity with.
"When our day-to-day was filled with lots of struggle, it was good to share something or see others share and just send the positive vibes," she said.
Asked by DuVernay to be taken "behind the curtain" of the growing sisterhood Omar and fellow lawmakers appear to have established in Congress, the Minnesota representative said: "There are lots of text threads. There is a lot of hugging and high-fiving.
"We are also developing a sisterhood with many of the members who are our seniors here," she said, with women in Congress breaking down a "tradition here of men going to have their cocktail hours to drink their scotch and do their plotting.
"Being these very untraditional members of Congress, we have the opportunity to care about the well-being of one another, including the well-being of the people we represent. We understand that we don't have a lot of time to sit around. We're creating good trouble, and we're going to need one another," Omar said.
Returning to the men-only cocktail hours Omar described, DuVernay commented: "Who knows what those men are doing with their scotch. I never know, and I never want to know."
Omar said that despite being a member of Congress for months, she doesn't know either, telling DuVernay: "I haven't been invited to those parties yet."