Minnesota Democrat Ilhan Omar: Trump Incites Anti-Muslim Attacks When He Tells Americans 'Islam Hates Us'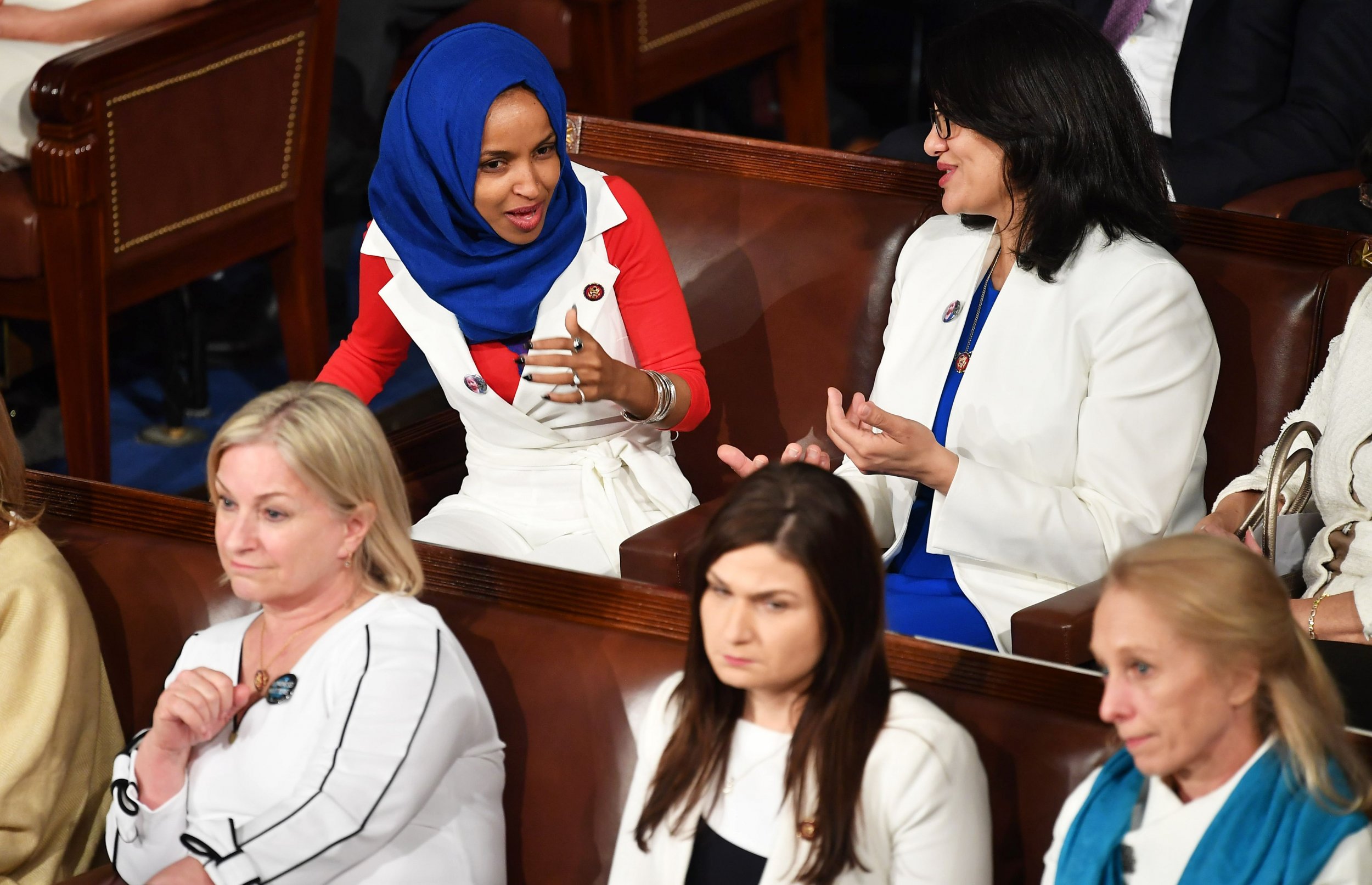 Representative Ilhan Omar told attendees at a California civil rights banquet on Saturday that President Donald Trump's rhetoric has helped to incite anti-Islamic hatred and inspire attacks like this month's massacre at two New Zealand mosques.
Omar was the featured speaker at the fundraising banquet for the Council on Islamic-American Relations, or CAIR. Protesters who accused Omar of being "anti-Semitic" over a tweet she posted last month rallied outside the Canoga Park Hilton in Woodland Hills on Saturday as the Minnesota Democrat, one of the first Muslim women elected to Congress, spoke inside.
Omar, a Somali immigrant, told the packed ballroom that Muslims knew attacks on Islam would get "worse" under Trump and inspire attacks similar to the white supremacist-led shooting that left 50 dead in Christchurch, New Zealand, last weekend.
The Los Angeles Times reported that Omar said that Trump was blunt in telling Americans, "Islam hates us."
"We all kind of knew that this was happening," Omar said Saturday. "But the reason I think that many of us knew that this was going to get worse is that we finally had a leader in the White House who publicly says Islam hates us, who fuels hate against Muslims, who thinks it is OK to speak about a faith and a whole community in a way that is dehumanizing, vilifying."
Omar said Trump "doesn't understand—or at least makes us want to think that he doesn't understand—the consequence that his words might have. Some people like me know that he understands the consequences. He knows that there are people that he can influence to threaten our lives, to diminish our presence."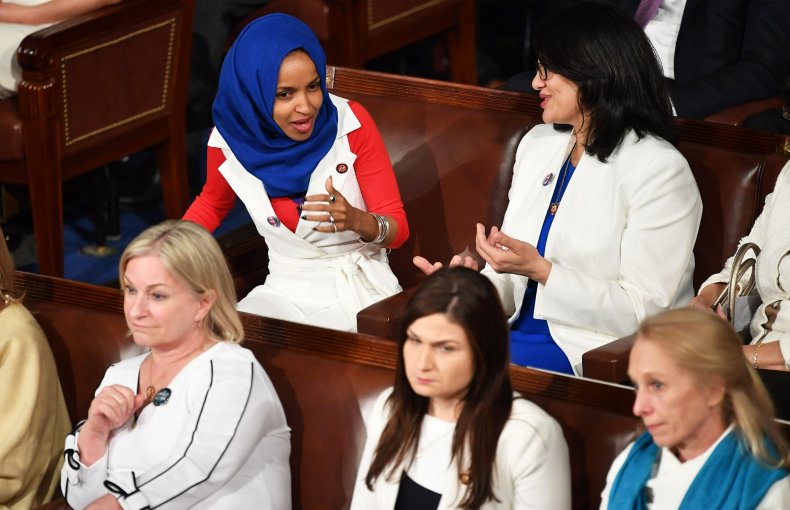 As she spoke, more than one hundred protesters outside the event waved U.S. and Israeli flags. She had been accused of being anti-Semitic over an "all about the Benjamins" February tweet regarding how the United States regularly sent money to Israel. She later apologized, saying, "anti-Semitism is real and I am grateful for Jewish allies and colleagues who are educating me on the painful history of anti-Semitic tropes."
"Today they gather outside to protest a Muslim woman who is in Congress," Omar told CAIR banquet attendees inside, KABC-TV first reported.
"There are thoroughly fascinating people outside who for so many years have spoken about an Islam that is oppressive, an Islam that lessens and isolates its women, and today they gather outside to protest a Muslim woman who is in Congress," Omar continued, ridiculing the protesters. "The irony in that is very entertaining to me. I don't think many of them realize that people like myself, and many of the people in this room, could care less about what they have to say, because we know who we are, and where we belong, and what we stand for."
Omar has been the target of several Republican attacks over a recent Washington Post story in which she called for a two-state solution to the ongoing Israel-Palestinian conflict, which has resurfaced amid Trump's Golan Heights provocation in the region. Videos also emerged online in right-wing circles purporting to show Omar taking "terrorism classes," which prompted attacks from Trump lawyer Rudy Giuliani.
"What is she laughing at in recalling her terrorism classes? This represents the future of the Democrat Party? God help us," Giuliani said.
Omar referred to Islam prophet Muhammad's frequent attacks from critics in the Koran, comparing the struggles of today to those he faced: "You know that when Ilhan is facing some controversy, that that is not to be afraid of."