Ilhan Omar has weighed in on the controversial video that aired during the Democratic Debate Thursday night. On Twitter Friday morning Omar wrote, "This is horrifying to watch. When will the Republicans learn how to offer ideas and solutions without stroking fear and inciting violence? Enough is enough. They need to pull this garbage off the air and issue an apology to @AOC."
Omar's tweet was in response to a video depicting AOC's face burning while talking about socialism in Cambodia and the Khmer Rouge. The ad was paid for by the Political Action Committee (PAC), New Faces GOP, led by former California Republican candidate for Congress, Elizabeth Heng. The video includes Heng saying, "Does Alexandria Ocasio-Cortez know the horror of socialism? My father was minutes from death in Cambodia before a forced marriage saved his life. That's socialism: Forced obedience, starvation.
"Mine is a face of freedom. My skin is not white, I'm not outrageous, racist, nor socialist. I'm a Republican."
Omar is not alone in calling for the ad to be taken off the air. Beginning Thursday night, the hashtag #BoycottABC trended on Twitter, as many users felt the network had a responsibility to refuse airing the ad. Ocasio-Cortez responded via Twitter by saying, "Republicans are running TV ads setting pictures of me on fire to convince people they aren't racist. Life is weird!"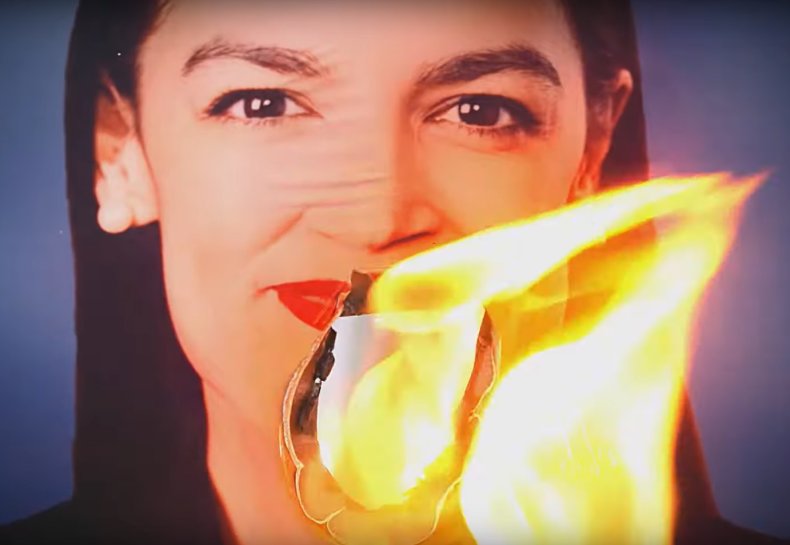 Heng responded to AOC's tweet with: "@aoc response is the Democratic party in a nutshell. They are more offended by truthful words than the acts of their political ideology that has killed millions of innocent victims. I don't care about @AOC feelings- I care about stopping her lies about the lies of socialism."
Reactions on twitter have varied, with some defending Heng's right to free speech, to others joining Omar in her outrage over the targeted attack on AOC.
New York State Senator Alessandra Biaggi tweeted: "This #ad essentially condones violence against women & this leader, is incoherent, & if you don't remove it, I hope your bottom line suffers by this turning into: #boycottabc & #BoycottDisney."
Andrew Surabian, a GOP strategist and former special assistant to President Donald Trump, defended the video by tweeting: "A Cambodian woman makes an ad highlighting the Cambodian Genocide/the horrors of socialism and @AOC has the audacity to call it 'racist?' Instead of responding to the content of the ad, #BoycottABC is now trying to bully tv networks into not running it. Wonder why that is?"