Ilhan Omar Is Right: No One Should Be Trusted to Investigate Their Own War Conduct | Opinion
U.S. Congresswomen Ilhan Omar (D-MN) is once again in the headlines over a question she asked Secretary of State Antony Blinken during a House Foreign Affairs Committee hearing earlier this week. Rep. Omar asked Blinken about his opposition to the International Criminal Court's (ICC) investigation of the U.S. military as well as the Israeli military. "In both of these cases, if domestic courts can't or won't pursue justice and we oppose the ICC, where do we think victims are supposed to go for justice?" Omar asked.
"We must have the same level of accountability and justice for all victims of crimes against humanity," she tweeted with a video of her question to Blinken. "We have seen unthinkable atrocities committed by the U.S., Hamas, Israel, Afghanistan, and the Taliban."
In response, a number of her Democratic colleagues released a statement condemning Omar and suggesting she was giving "cover to terrorist groups." Omar reacted by accusing her colleagues of using Islamophobic tropes, and later clarified that she did not mean to equate Hamas and the Taliban with the U.S. and Israel.
Here's the thing: She's right. Israel—like anyone else—cannot be trusted to investigate itself. And just as Hamas must be investigated for its potential war crimes by an objective third party, so, too, should Israel be.
In the wake of the recent escalation of hostilities, thousands of Palestinians were left without homes, in addition to losing family members in the bombing. Along with over 200 Palestinians killed—including 67 children and 39 women—medical facilities and the offices of media outlets were also destroyed in the airstrikes. 800,000 Palestinians in Gaza no longer have access to clean water.
Many of the victims were civilians and are now looking for justice for the devastation they have suffered. And for this to be achieved, independent international institutions must investigate the alleged crimes committed throughout the conflict.
Blinken's response to Omar's question, "that both the United States and Israel have the mechanisms to make sure there is accountability," just doesn't cut it. How can you expect Israel to investigate itself without bias?
Would we allow Iran to conduct its own internal investigations over crimes committed by Iran-back militia in Syria or Iraq? Would we allow Serbia to take the lead on prosecuting Serbian military leader Ratko Mladic who committed genocide?
But we know this not just via analogy. Israel has in the past "bluntly dismissed" U.N. recommendations for independent investigations. In one instance, during the 2014 Gaza conflict, Israeli airstrikes targeted a school being used as a shelter, killing women, children and UN humanitarian workers. At the time, despite widespread international condemnation, including from the U.S., Israeli officials echoed the rhetoric of conducting an internal investigation which has since proved futile in delivering true accountability.
Earlier this year the ICC paved the way to conduct an investigation into Israel's alleged war crimes in the 2014 conflict. But the inquiry has been blocked by both the U.S. and Israel. The investigation is intended to explore alleged crimes conducted by both Israel and Hamas, who also must also be held accountable for any crimes committed. Israel, which is not a member of the ICC, claimed that the ICC is "acting without authority" and the U.S. backed Israel up, suggesting that because the prospective state of Palestine "does not qualify a sovereign state" they "therefore are not qualified to obtain membership as a state or participate as a state in international organizations, entities, or conferences including the ICC."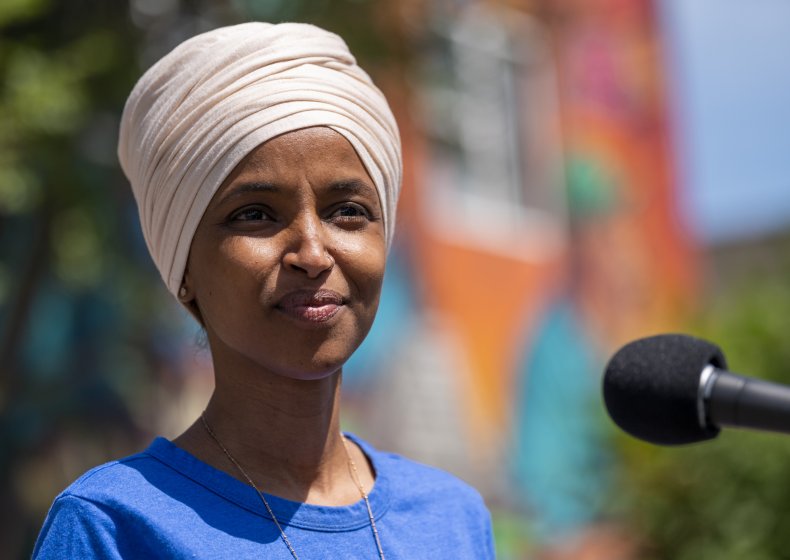 But making any attempt by Gazans to seek justice contingent on the existence of a Palestinian state means it will never happen.
If the U.S. truly believes that Israel has been acting justly within the realms of international law, as has been frequently repeated by President Joe Biden, then Secretary Blinken and the administration should have no qualms over supporting a transparent, independent international investigation.
Surely such an investigation would only support Israel's stance?
Ahmed Twaij is a freelance journalist focusing mainly on U.S. politics, social justice and the Middle East. He is also a photographer and filmmaker. His Twitter is @twaiji.
The views expressed in this article are the writer's own.