Ilhan Omar Says She Has Received an Increase In Death Threats Following Donald Trump's 9/11 Tweet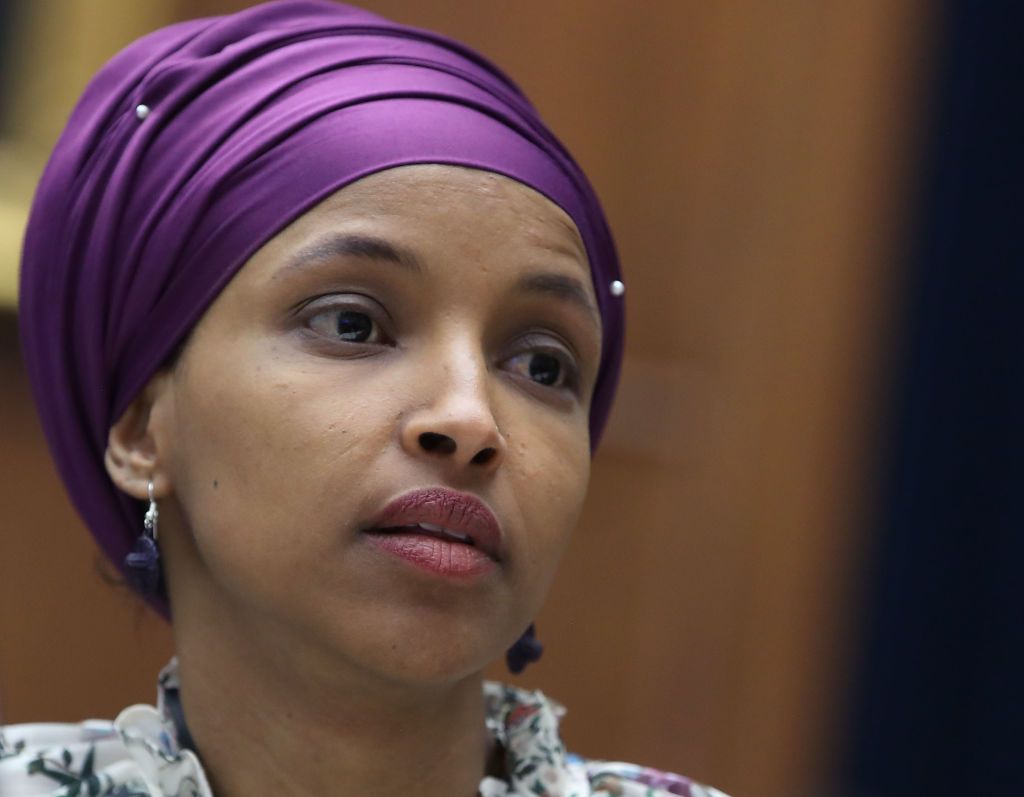 Minnesota Representative Ilhan Omar said Sunday she has seen an increase in death threats following a tweet that was shared by President Donald Trump on Friday.
"Since the President's tweet Friday evening, I have experienced an increase in direct threats on my life—many directly referencing or replying to the president's video," Omar said in a statement.
The tweet, which features the message "we will never forget," includes a video of Omar giving a speech to the Council on American-Islamic Relations (CAIR) in March and images from the September 11, 2001, attacks.
The tweet has been the source of controversy since Trump published it on Twitter, with several Democrats rebuking the president for the message.
The Women's March called on Twitter to suspend the president's account, saying the tweet was a propaganda video filled with "hate speech and inciting real violence."
In her statement, Omar also referred to the tweet as hate speech, writing, "Violent rhetoric and all forms of hate speech have no place in our society, much less from our country's Commander in Chief. We are all Americans. This is endangering lives. It has to stop."
Omar also cited a rise in violent crimes and hate crimes in counties that hosted a campaign rally for Trump in 2016, appearing to refer to a Washington Post report that analyzed the Anti-Defamation League's Hate, Extremism, Anti-Semitism, Terrorism map. However, the FBI reported that hate crimes increased across the United States in 2016.
"Violent crimes and other acts of hate by right-wing extremists and white nationalists are on the rise in this country and around the world. We can no longer ignore that they are being encouraged by the occupant of the highest office in the land," Omar wrote.
Omar was previously a target of death threats, including one made by a New York man who accused the freshman congresswoman of working for the Muslim Brotherhood. The Democrat's name was also on an alleged "hit list" of lawmakers, media personalities and celebrities complied by U.S. Coast Guard Lieutenant Christopher Paul Hasson.
On Sunday, Speaker of the House Nancy Pelosi confirmed that the Capitol Police were strengthening Omar's security, as well as that of her family and staff.
"Following the President's tweet, I spoke with the Sergeant-at-Arms to ensure that Capitol Police are conducting a security assessment to safeguard Congresswoman Omar, her family and her staff. They will continue to monitor and address the threats she faces," Pelosi said in a statement. "The president's words weigh a ton, and his hateful and inflammatory rhetoric creates real danger."
Pelosi went on to encourage Trump to delete the tweet, but as of Sunday evening it was still on published to his account. However, the president no longer has the message pinned to the top of his page.