'I'll Be in a Hole in the Ground': Megan Mullally Unimpressed After Donald Trump Shared Video of Them Singing
Actress and comedian Megan Mullally did not see the funny side of a video posted by President Donald Trump of them singing the theme song to American sitcom Green Acres.
To mark the signing of the 2018 farm bill, Trump shared a clip of his appearance with Mullally at the 2005 Emmy Awards ceremony.
Read more: Thwarted by Congress, the Trump administration is looking to the USDA to remove Americans from food stamps
Wearing dungarees and a straw hat, Trump sings the song with Mullally, who is in a gown with fur and earrings, as they debate farm and city living and decide to settle on farm life.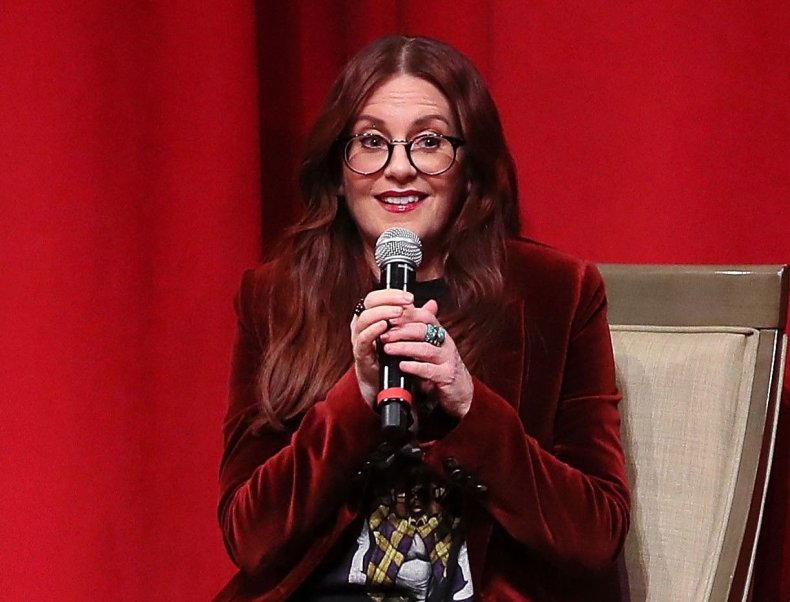 The audience in the clip appeared to be enjoying the performance by Trump, who was at the time, the star of reality show The Apprentice.
But the star of Will and Grace and The Megan Mullally Show, tweeted her dismay at the clip being dredged up from the past.
She said: "Omg… if you guys need me, I'll be in a hole in the ground." She also posted an image of the pair on Instagram with the succinct message "no."
Social media users were quick to react, with comedian and Trump critic Kathy Griffin tweeting: "Welcome to my life Megan Mullally."
Yvette Nicole Brown tweeted: "And somewhere Megan Mullally is retroactively BLEACHING her cheek as I currently bleach my EYES!"
Trump signed the $867 billion farm bill this week which provides aid to farmers while avoiding cuts to the federal food stamp program that some members of the GOP had been pushing for. The bill aims to relieve farmers who have been impacted by the U.S. trade war with China.
The bill also legalized the commercial production of hemp in the United States, leading the Food and Drug Administration (FDA) to say it will look at creating a new policy on the marketing and sale of cannabis, Reuters reported.