Illegal Firework Explosion Kills Man in California: Police
A man has died after being injured in an illegal firework explosion during Independence Day celebrations in California, according to police.
Montebello Police Department (MPD) officers raced to a home in the 1400 block of Germain Drive at about 6:30 p.m. on Monday following reports that a man was injured.
Police found the man laying in the yard unconscious and not breathing. The injuries he sustained were described as severe.
Police worked to keep the man alive until paramedics arrived at the scene. ABC7 reported the man was then transported to a hospital.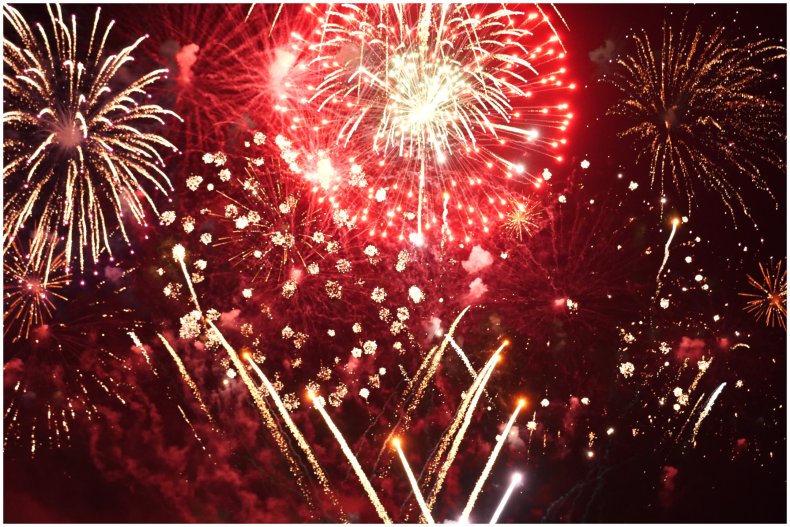 The man later died as a result of the injuries he suffered in the explosion, according to Montebello police.
While the type of illegal firework used was not made public, there are numerous pyrotechnics that is not allowed in California.
The California Department of Forestry and Fire Protection (CDFFP) said these include:
Sky rockets
Bottle rockets
Roman candles
Aerial shells
Firecrackers
Other fireworks that explode, go into the air, or move on the ground in an uncontrollable manner
The MPD detective bureau and the LA County coroner's office will carry out an investigation.
Police did not release further information about the moments leading up to the injury, where the injuries were sustained or the man's identity.
Newsweek has contacted the MPD for comment.
According to the CDFFP, there are numerous things that people do in order to stay safe while using fireworks.
These include:
Using only State Fire Marshal-approved fireworks
Local ordinances should be verified before purchasing and/ or using fireworks
Always read directions and instructions
Always have an adult present
Only use fireworks outdoors
Never use fireworks near dry grass or other flammable materials
Light one firework at a time
Newsweek has previously reported on cases where people have been injured as a result of fireworks explosions.
Last week, a man in Florida was left seriously injured after he blew his hand off during a pre-Fourth of July weekend celebration.
The incident happened in Broward County at about 1 a.m. on Saturday, according to police.
Police had been called to a home after they received reports that a man had been injured in a fireworks-related accident and that his hand had been blown off.
A Broward County Sheriff's Office officer told the Miami Herald that personnel were able to retrieve the man's hand and bring it to the hospital where he was being treated.
It was unclear whether the man's hand was successfully reattached or what condition it was in when found.