Illegal Guns in Russia Traced Back To U.S., Including AR-15 Rifles Shipped in Mail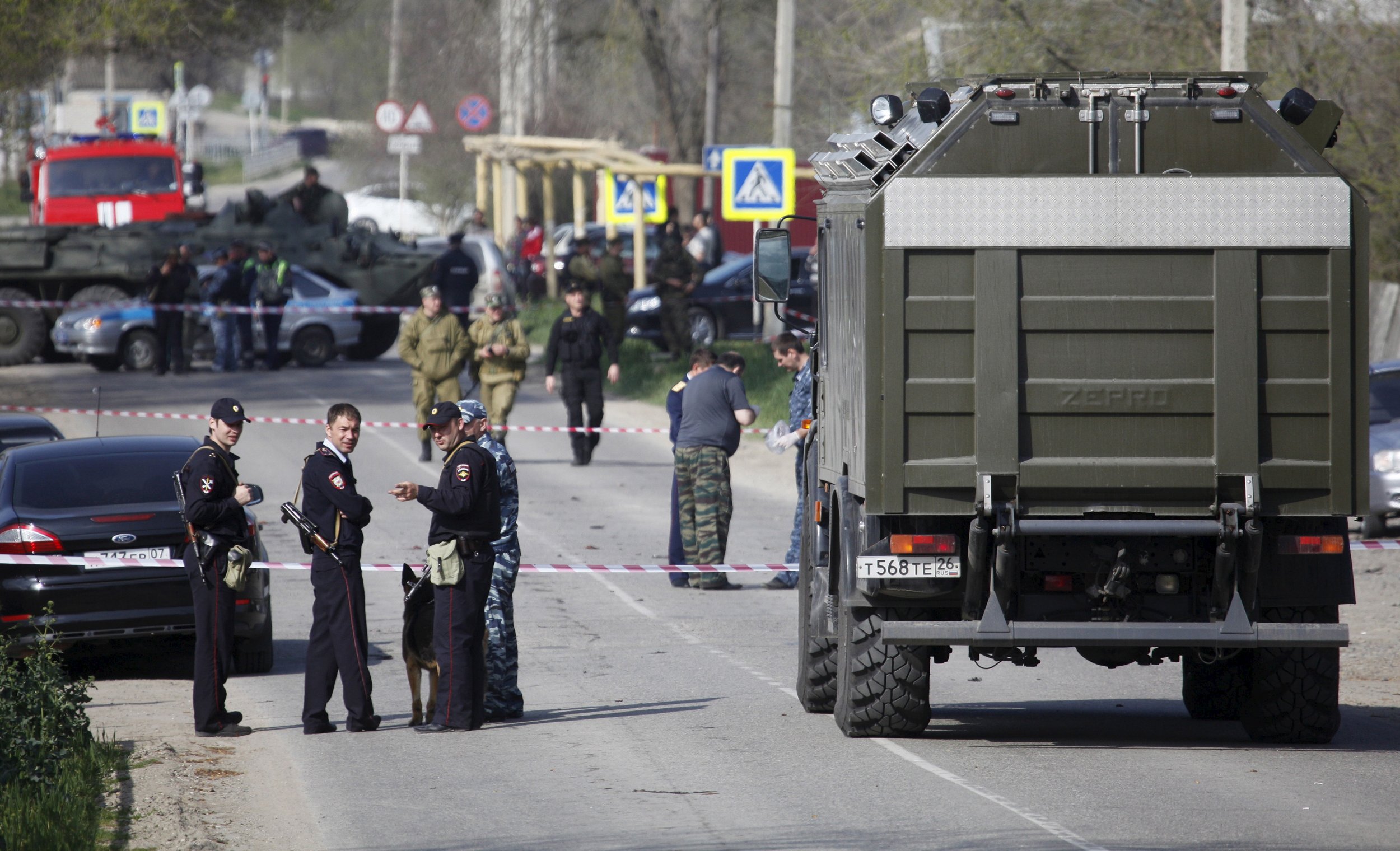 Russian authorities busted an international arms operation Thursday as police staged raids across the nation, finding a number of firearms allegedly smuggled from the U.S.
Russia's federal police agency released a video showing what appeared to be numerous arrests of men and women allegedly involved in the arms-dealing ring. According to RT, raids were staged in the cities of Yoshkar-Ola, Irkuts, Ulan-Ude and Moscow, resulting in the seizure of 19 firearms and an assortment of matching components, magazines and ammunition. Weapons including AR-15 rifles and pistols manufactured by Glock and Colt were among those found that were manufactured in the U.S., according to Russian authorities cited by RT. The guns were allegedly shipped illegally to Russia from the U.S. via the postal service.
"The activity of an interregional criminal group involved in the illegal trafficking of firearms, its main parts and ammunition, as well as the organization of a channel for their smuggling to Russia from the United States through international mail, has been stopped," the Russian authorities said in a statement, according to Sputnik News.
All those arrested on suspicion of being part of the international trafficking ring were Russian citizens and over a dozen Russian passports could be seen on display in the police footage. About 13 million civilian firearms, only 60 percent of which were legally registered, were estimated to exist in Russia, according to figures cited by The Moscow Times last year. In the U.S. experts have estimated there to be anywhere from 250 million to 270 million civilian guns, according to The Washington Post.
The U.S. and Russia were also believed to be the two biggest arms exporters in the world, respectively. The U.S. alone was responsible for a third of all weapons exports in the world between 2011 and 2015, with Russia claiming a fourth, according to United Press International.