'Illegal, Gypsy, Gorilla, Slave…' Migrant Soccer Team Uses Racist Names on Back of Jerseys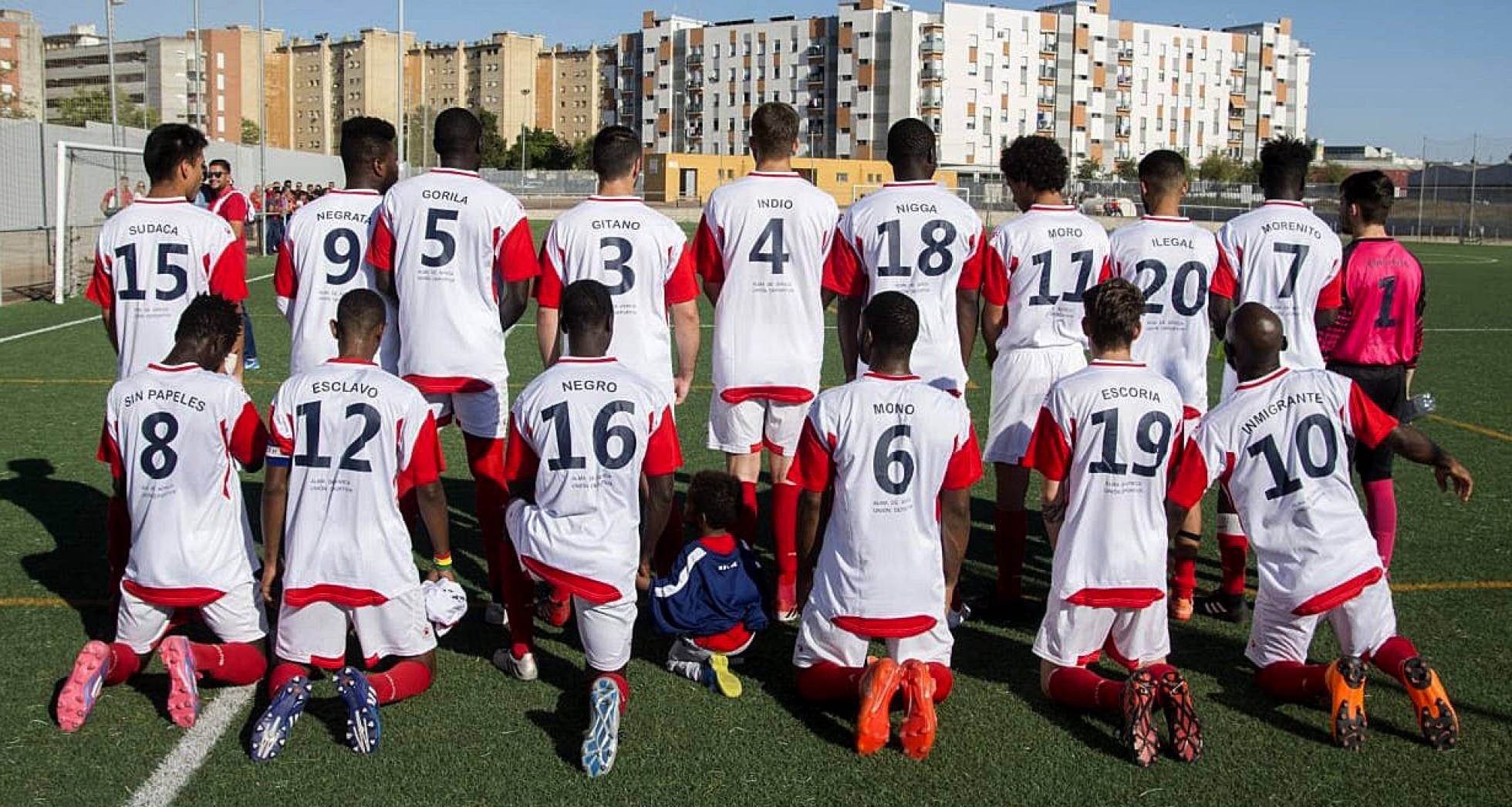 A team of migrant soccer players in Spain played their last match of this season wearing the slurs shouted at them emblazoned on their shirts to protest racism in the sport.
The Spanish daily newspaper El Pais reported players from the team Alma de África, which means soul of Africa, put pejoratives like "monkey," "slave, "ape," "gypsy" and "illegal" on their shirts, to reflect the prejudice of rivals and their racist supporters back at them.
"I played with the word 'monkey' on my back. We did it to tell everyone that we are not criminals. That we are people and that we do not bother anyone. We still hear these insults," Eric Josué Amang, a defender and midfielder for the team, said.
The team, from a local amateur league in Spain's southern Andalucia region, has members from 12 different nations. Most of them are immigrants and the minority of Spaniards on the team are referred to as "the foreigners."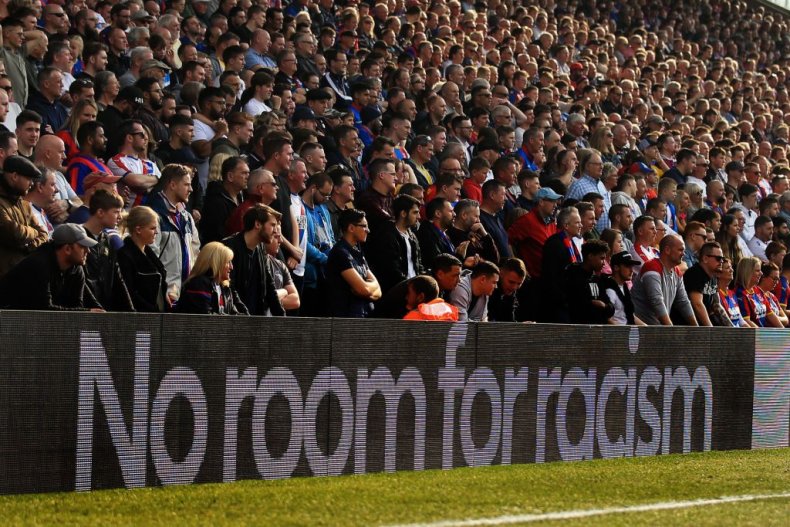 Many of the team's players have stories of hardship behind them. Josué Amang, originally from Cameroon, arrived in Spain in 2013 after crossing the Mediterranean from Morocco. He explained the journey had a profound effect on him. Some of Josué Amang's companions died trying to reach Europe.
"We want to be respected. We are in the 21st century and I do not understand how these insults can still occur. We are fed up with this contempt, " the football player said.
The team's president, Alejandro Benítez, a local real estate agent, explained that the hateful insults his players were subjected to came from a number of different directions but often from the players on rival teams. "We have tried to make an awareness campaign because our players still receive racist insults," Benítez explained.
"It's crazy. We also want to show that our players are so above those insults that we put them on their backs, so that everyone can see them," he added.
The specter of racism in soccer has been present not only in Spain's local leagues but also at the highest levels of the European game. In early April, Reuters reported, Juventus teenager Moise Kean, born in Italy to Ivorian parents, received racist abuse from the crowd in Cagliari, Italy. As a result of monkey noises being made by the crowd, play was briefly suspended. The match ended to jeers from the crowds in the Sardinian city.