Trump Loses Anti-Illegal Immigration Group Endorsement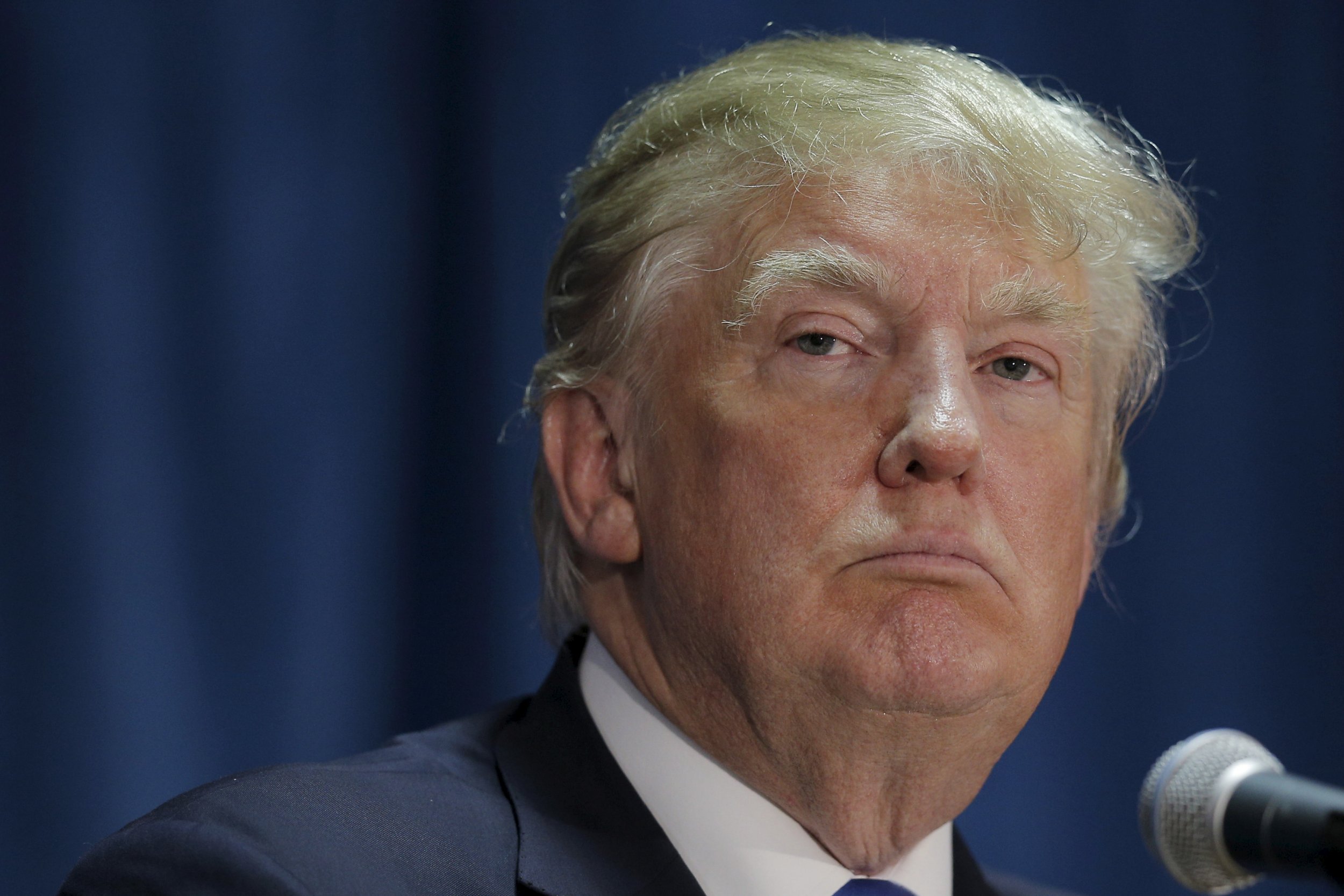 When the Americans for Legal Immigration Political Action Committee endorsed Donald Trump in February 2016, the decision angered PAC members who supported the candidacy of Ted Cruz or believed Trump was untrustworthy.
This week, ALIPAC President William Gheen announced those doubting members were correct, saying that Trump had "betrayed" their vision of stricter immigration laws and that the PAC would rescind its endorsement of the president.
"It's clear that we've been betrayed on the issues that gave him his greatest power to defeat his primary opponents and Hillary Clinton, which are the promises to end DACA amnesty and dangerous refugee resettlement programs," Gheen tells Newsweek, referring to the Deferred Action Childhood Arrivals program. Gheen dismissed claims by Trump supporters that the president's attempts to do just that have been stymied by Democrats or the courts.
"DACA amnesty and the refugee resettlement programs could be ended by Donald Trump with a swipe of his pen," he says.
In a letter Tuesday to ALIPAC members—Gheen says the group has 50,000 email subscribers—he blasted Trump for joining the ranks of "amnesty backers" like former presidents Barack Obama and George W. Bush.
Two other anti-illegal immigration groups told HuffPost they are also disappointed with Trump's decision to continue the DACA program.
"It's something that he did promise.... We still think the president should act on his campaign pledge," Ira Mehlman, spokesman for the organization Federation for American Immigration Reform, told HuffPost.
"What you've got now is, 'The wall is dead and DACA is alive,'" Mark Krikorian, executive director of the Center for Immigration Studies, told the website.
The same day ALIPAC made its announcement, a tweeted photo of Trump adviser Steve Bannon's whiteboard went viral. Under the heading, "Pledges on Immigration," the whiteboard is marked with a list of multiple goals, including, "Hire 5,000 more Border Patrol agents," "suspend the Syrian Refugee Program" and "Build the border wall."
While part of the board was obscured by Bannon's rumpled shoulder, there was nothing visible on the board concerning DACA—a possible validation of ALIPAC's decision.