'Illegal Invaders': U.S. and Turkey Must Leave Syrian Territory, Top Assad Adviser Says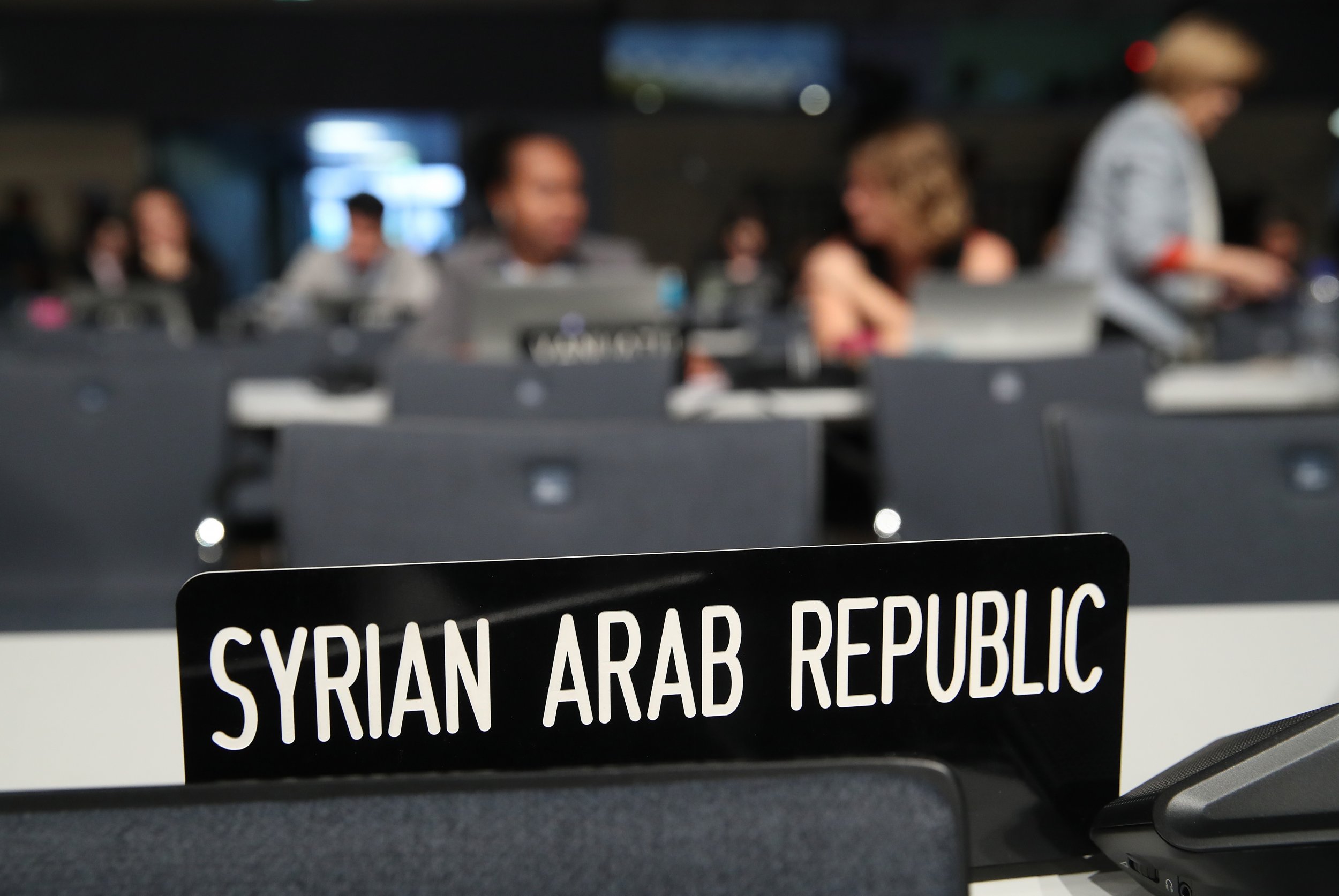 U.S. and Turkish troops are "illegal invader" forces on Syrian territory and Syria will "deal with" them, a top adviser to President Bashar al-Assad said Tuesday.
Bouthaina Shaaban also said in a television interview that Damascus would not give up on the northern city of Raqqa, which was liberated from Islamic State last month by the U.S.-backed, Kurdish-led Syrian Democratic Forces (SDF).
"Turkey today is a colonizer country, its forces on our soil are illegal, just as the American forces are on our soil illegally," she told Lebanese channel al-Mayadeen.
"We will deal with this issue as we deal with any illegal invader force on our lands," she said, without elaborating.
Assad's forces, helped by Russian air power and Iran-backed militias, have managed to reestablish control over most of Syria over the past two years.
The United States and Turkey are backing various rebel groups opposed to both Assad and to Islamic State. Turkey has started setting up observation points in Idlib province in northwest Syria under a deal with Assad's allies, Russia and Iran.
The U.S.-led coalition battling Islamic State in Syria has repeatedly said it does not seek to fight Assad's forces, though Washington and Ankara both want the president to step down.
The SDF has said Raqqa will be part of a decentralized "federal Syria" and hopes for a new phase of negotiations that will shore up Kurdish autonomy in northern Syria, but last Friday a senior Iranian official said Syrian government forces would advance soon to take the city.
"Everything is up to the Syrians and to discussions between Syrians, and there cannot be discussion on the division or cutting up of a part of the country or on so-called federalism," Shaaban said.
She added that what happened in Iraqi Kurdistan "should be a lesson" to the SDF, referring to Iraq's Kurdish leaders who suffered a major blow when the central government in Baghdad—backed by Iran and Turkey—retaliated against them for holding an independence referendum last month.
Shaaban also said comments by the Syrian foreign minister in September, when he said Damascus was open to negotiations with the Kurds over their demand for autonomy within Syria's borders, had been misinterpreted.
"I don't think any government can discuss with any group when it comes to the topic of the country's unity," she said.
Earlier on Tuesday, Assad said the army and its allies would keep fighting in Syria after it has driven Islamic State militants from their last significant stronghold in the country, in Deir al-Zor province.
He also indicated that he might take the war to the SDF, which controls more than a quarter of Syria, by saying the war must target those who seek to "divide and weaken states."