Illegal Use of Bitcoin Dropped By 50% in 2020, Citibank Reports
Illegal use of Bitcoin fell from about $20 billion in 2019 to about $10 billion in 2020, according to a report released on Monday.
That total represented only a small fraction of the overall volume of Bitcoin transactions, the report said — and that percentage decreased as well.
"In total, just over 2% of the activity in the cryptocurrency space was linked to illicit activity in 2019, and that total was down to only 0.3% in 2020," Citi Global Perspectives & Solutions (Citi GPS), a Citibank "thought product," said in a 108-page research report. "However, the extent of such activity can often seem overblown based on news headlines alone."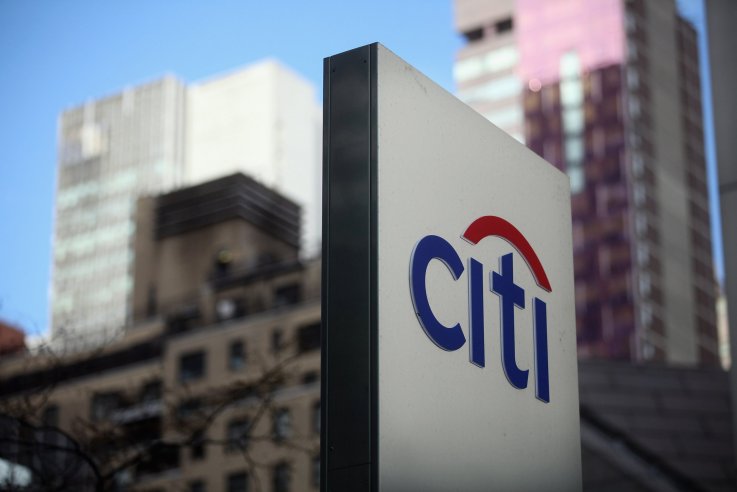 A 'Citi' sign is displayed outside Citigroup Center near Citibank headquarters in Manhattan on December 5, 2012 in New York City.
Mario Tama/Getty Images
CIti GPS said that the volume of illegal use of Bitcoin was miniscule compared with fraud in established credit and debit systems handling government-issued fiat currencies.
"Security issues with cryptocurrency do occur," the report said, "but when compared to traditional payments, it performs better."
Although the report foresaw a positive future for crypto, it made it clear that significant challenges remain.
"The entrance of institutional investors has sparked confidence in cryptocurrency, but there are still persistent issues that could limit widespread adoption," the report said.
Bitcoin is at a tipping point between mainstream acceptance and speculative implosion, the Citi analysts said.
Volatility and security concerns could undercut wider use of Bitcoin. It's value has fluctuated wildly, leading another Wall Street analyst to conclude it's too volatile to serve as a store of value.
About a week after reaching an all-time high of $58,332.36, Bitcoin's value dropped about $10,000. However, it's still up about 60% for the year and about 460% for the last 12 months.
In mid-day trading Tuesday, Bitcoin changed hands at $47,919.64.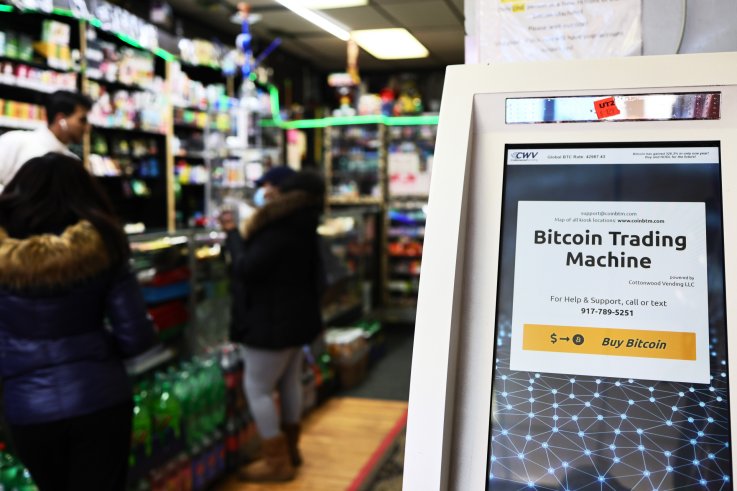 NEW YORK, NEW YORK - FEBRUARY 08: A bitcoin ATM is seen inside the Big Apple Tobacco Shop on February 08, 2021 in New York City. Tesla announced on Monday that it purchased $1.5 billion worth of bitcoin. The car company also announced that it will start accepting payments in bitcoin in exchange for its products which include their electric cars and solar panels. (Photo by Michael M. Santiago/Getty Images)
Michael M. Santiago/Getty Images
In 2017, Bitcoin climbed to about $20,000 before plunging as much as 80% the following year. Bitcoin bulls say its current rise is driven by institutional investors, and the cryptocurrency is therefore likely to be more stable.
"Perceptions about what makes Bitcoin important continue to evolve and create new opportunities while increasing its perception towards becoming mainstream," the Citi GPS report said.
"A focus on global reach and neutrality could see Bitcoin become an international trade currency," the report said. "This would take advantage of Bitcoin's decentralized and borderless design, its lack of foreign exchange exposure, its speed and cost advantage in moving money, the security of its payments, and its traceability."
Nevertheless, Bitcoin means different things to different people – and each viewpoint appears to have some validity.
The cryptocurrency is viewed as an inflation hedge, an investment, a new type of payment system, currency, and what Citi analysts call the "North Star" of an emerging blockchain system offering secure transactions.
But it is as yet unclear how Bitcoin will develop.
The Citi analysts identified the primary concerns of institutional investors, including "capital efficiency, insurance and custody, security, and (environmental, social and governance) considerations from Bitcoin mining."
Use of cryptocurrencies to fund illegal activity, including the January 6 attack on the nation's capital, may lead to increased regulation. And India's central bank may ban Bitcoin and other private cryptocurrencies.
Although Bitcoin is now the pre-eminent cryptocurrency, it may be overtaken by other altcoins in the future. Bitcoin's market capitalization increased about 2.70 times in 2020, but other cryptocurrencies grew by about 3.75 times in the same period.
Bitcoin remains the most liquid and well-funded coin, but its market share has fallen to 62% of the cryptocurrency market, down from 69% in 2019, Citi said.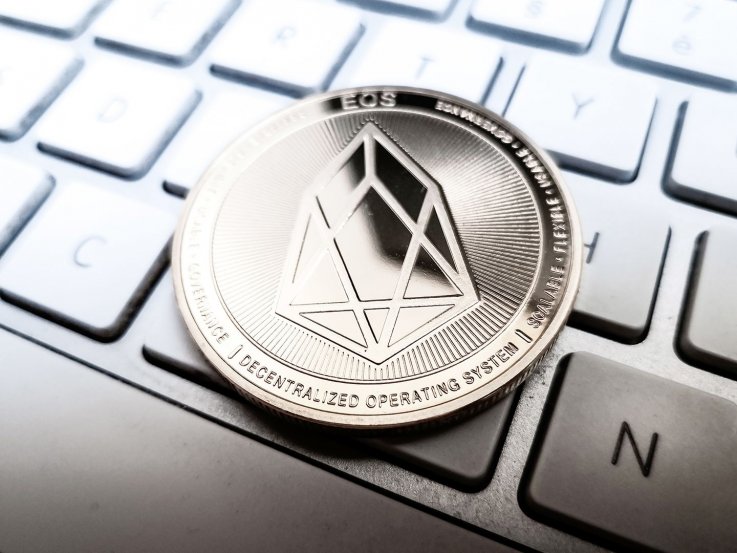 High Angle View Of Coin With Ethereum Text On Computer Keyboard
Pinghung Chen/EyeEm/Getty
"On-chain commerce is being driven by the Ethereum platform that has its own cryptocurrency, Ether," the Citi report said.
But Ethereum is also under threat from crypto competition.
"A host of other competitors such as Polkadot and Tezos are also emerging and are looking to displace Ethereum's dominance as the destination hub for on-chain development," the report said. "Each of those platforms also each have their own native digital currency. These newer platforms offer programmable smart contracts and open protocols that make it easier for innovative developers to experiment and create new offerings to attract users."
While Bitcoin may be supplanted by other cryptocurrencies in the future, it has sparked innovation in the rapidly evolving blockchain-based economy.
"(Bitcoin's) core innovations were the building blocks that launched this ecosystem," Citi GPS said, "and those innovations themselves are now being extended and levered in new ways that are remaking the world of commerce and finance."
The analysts cast Bitcoin as the wave of the future.
"All of these views about Bitcoin's potential and how it influences and helps to inspire new business models emerging in the blockchain domain are what leads us to call it the North Star," Citi GPS said. "Whether it maintains this position and how far the potential transformation it has inspired extends are both unknowable at this time, but Bitcoin's journey has clearly entered a new stage."