'Not On My Watch': Illinois Moves To Strengthen Abortion Protections As Bans Spread
Amid a flurry of strict anti-abortion laws passed in conservative states, some of which are near-total bans of the procedure, Illinois lawmakers are moving to strengthen reproductive rights.
"To our neighbors in Illinois who hear the news around the country and worry that this war on women is coming to Illinois, I say, not on my watch," Representative Kelly Cassidy said during a debate in the state House on Tuesday.
"To the people in Missouri and Alabama and Georgia and Kentucky and Mississippi and Ohio, I say, not on my watch," Cassidy added.
The Illinois House approved Cassidy's Reproductive Health Act on Tuesday in a 64-50 vote. The bill would repeal the Illinois Abortion Law of 1975, which includes provisions like spousal consent, waiting periods, criminal penalties for doctors who perform abortions and other abortion-related restrictions.
The legislation also states that a "fertilized egg, embryo, or fetus does not have independent rights" and that a pregnant woman has a "fundamental right" to abortion access.
Cassidy's bill now goes to the Democratic-controlled Senate, where it is expected to pass. Illinois Governor J.B. Pritzker, a Democrat who was elected during the 2018 midterm elections, has expressed approval for the bill and will likely sign it into law.
"As a lifelong advocate of a woman's right to choose, I applaud the House for passing the Reproductive Healthcare Act and urge the Senate to take swift action on this critical piece of legislation," Pritzker said in a statement. "With reproductive healthcare under attack across the country, we must do everything in our power to protect women's rights in Illinois."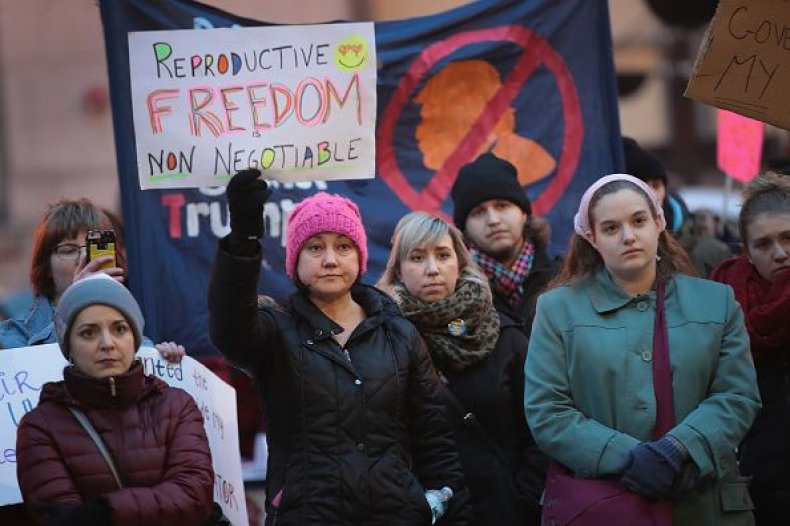 In 2019, Republican-led legislatures in Alabama, Georgia, Kentucky, Ohio and Mississippi have all passed laws restricting access to abortion. Nearly all of these measures are being challenged in court by advocacy groups like the American Civil Liberties Union and Planned Parenthood.
Earlier this month, Alabama passed the most restrictive anti-abortion law in the country. The law makes it a felony, punishable by up to 99 years or life in prison, for doctors to perform the procedure. There are no exceptions for cases of rape or incest.
In response to Alabama's law, which followed on the heels of Georgia's controversial "heartbeat" bill, abortion rights activists launched a nationwide day of action that featured over 500 rallies. Many 2020 Democrats attended an event on the steps of the Supreme Court, during which they condemned the laws and vowed to protect abortion rights if elected.
But controversial state abortion laws might see an easier path to the Supreme Court after Justice Clarence Thomas said on Tuesday that rulings on the constitutionality of such legislation is needed "soon."
Thomas' comment came as the court issued an ambivalent review of a 2016 Indiana abortion law signed by then-Governor Mike Pence. The court rule reinstated Indiana's fetal burial provision, but refused to hear the state's appeal to revive a measure banning abortion based on fetal disability, sex or race.
"Given the potential for abortion to become a tool of eugenic manipulation, the Court will soon need to confront the constitutionality of laws like Indiana's," Thomas wrote in his opinion. "But because further percolation may assist our review of this issue of first impression, I join the Court in declining to take up the issue now."