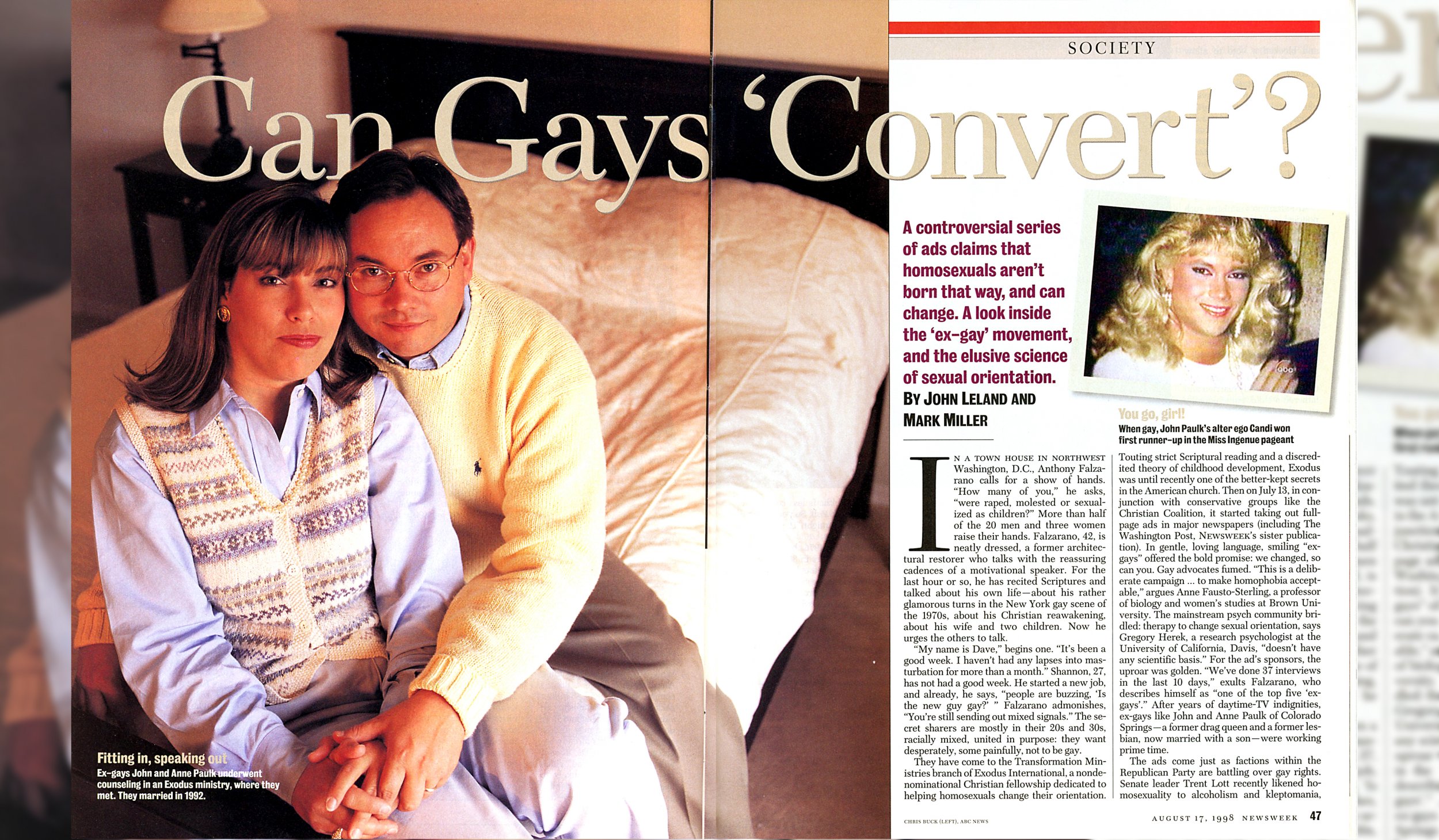 Practicing gay "conversion" therapy on minors in Illinois will soon be illegal.
Illinois Governor Bruce Rauner signed a bill into law banning the practice in the state Thursday afternoon, making it the fifth jurisdiction—after California, New Jersey, Washington D.C., and Oregon—to have done so.
"Illinois families can now have confidence that the mental health professional they turn to in times of uncertainty may not use their state license to profit from their children's pain," Samantha Ames, staff attorney with the National Center for Lesbian Rights, said in a statement following the governor's action Thursday. "Most importantly, Illinois kids can now rest easy in the knowledge that they cannot be forced or coerced to undergo dangerous and discredited treatments to fix who they are."
The American Psychological Association has concluded that attempts to change a person's sexual orientation through behavioral therapy does not work, and many people who have been through such programs testify to the psychological damage it can cause. President Obama has called for an end to the practice, citing its "devastating effects."
"[Going through conversion therapy] is like when children are molested, and they live with that for their entire lives. They're still being harmed, even though it happened years ago," John Paulk, a former posterboy for the so-called ex-gay movement, told Newsweek last year. "I am very much against any therapies that would attempt to coerce a child into a box for their sexuality."
Paulk and his now ex-wife were on Newsweek's cover in 1998, arguing for the efficacy of conversion therapy. He has since apologized for his involvement and detailed his anguish in a recent Newsweek story. He now lives as an openly gay man.
The Illinois law goes into effect on January 1, 2016.