Illinois Becomes First State to Ban Lying to Minors in Police Interrogations
Illinois became the first state to ban police from lying to minors during interrogations on Thursday after Governor JB Pritzker signed a new bill into law barring the use of common interrogation tactics on suspects under 18 years of age.
Under the new law, police will be barred from using deceptive tactics, like promising leniency or insulating the existence of incriminating evidence, during interrogations of underage kids. The law goes into effect January 1.
National law enforcement organizations have advocated against using such interrogation techniques on minors because it increases the likelihood of a false confession. Recent studies suggest that children under 18 are two to three times more likely to falsely confess than adults.
"The history of false confessions in Illinois can never be erased, but this law is a critical step to ensuring that history is never repeated," Cook County State's Attorney Kim Foxx said in a statement.
"Chicago is the wrongful conviction capital of the nation, and a disproportionate number of wrongful convictions were elicited from Black youth by police who were allowed to lie to them during questioning," state Senator Robert Peters, who co-sponsored Senate Bill 2122, added. "That ends now."
According to the Innocence Project, an organization focused on exonerating wrongly convicted people, Illinois has long been known as the "False Confession Capital of the United States" for the state's number of high-profile exonerations of both adults and teenagers who falsely confessed to crimes they did not commit.
Illinois has seen a series of group exonerations of young people all predicated on false confessions.
One notable case, known as the Englewood Four, involved four Black teenagers who were accused of rape and murder of a woman named Nina Glover in March 1995.
After hours of interrogations, police told one of the boys, 17-year-old Terrill Swift that he could go home if he confessed to being at the scene of the crime. All four teens went on to confess to the crimes and served over 15 years in prison before they were exonerated by DNA evidence.
"I was just a kid when the police lied to me and coerced me into confessing to a brutal crime I did not commit. Being lied to by the police was a psychological torture that was just as difficult to process and heal from as physical torture," Swift testified before Illinois lawmakers.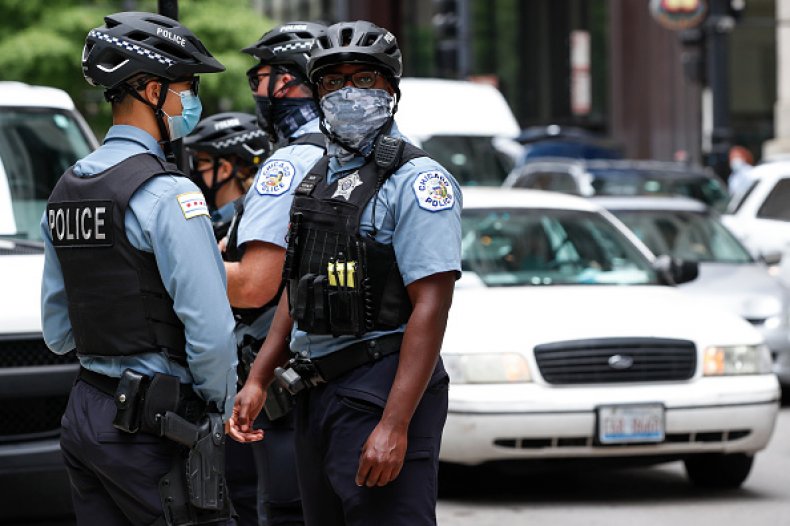 On Thursday, Pritzker also signed three other bills advancing criminal justice reform in the state's justice system.
Senate Bill 64 makes any participation in restorative justice practices privileged information, Senate Bill 2129 allows the State's Attorney of a county to resentence an offender if the original sentence "no longer advances the interests of justice" and House Bill 3587 creates a Resentencing Task Force Act to study how to reduce the population of Illinois' prisons through resentencing.
SB64 and HB3587 will go into effect immediately and SB2129 will take effect January 1.
"The four bills I'm signing today advance the rights of some of our most vulnerable in our justice system and put Illinois at the forefront of the work to bring about true reform," Pritzker said in a press release. "Together, these initiatives move us closer to a holistic criminal justice system, one that builds confidence and trust in a system that has done harm to too many people for far too long."
While Illinois is the first state to ban deceptive interrogation practices against minors, other states have also begun to address these practices legislatively.
In recent weeks, Oregon passed a similar piece of legislation that now awaits the governor's signature. New York legislators have also introduced a bill that would ban deceptive tactics at all ages, as well as establish a pre-trial assessment of recorded confessions to determine their admissibility in court. The legislation is still pending.