Illinois Becomes First State in U.S. to Require Teaching Asian American History in Schools
Governor J.B. Pritzker signed a law on Friday that makes Illinois the first state in the U.S. to require its public schools to teach Asian American history.
The law mandates every public elementary and high school in the state to devote a unit of curriculum to the history of Asian Americans in the United States. It takes effect on January 1, 2022.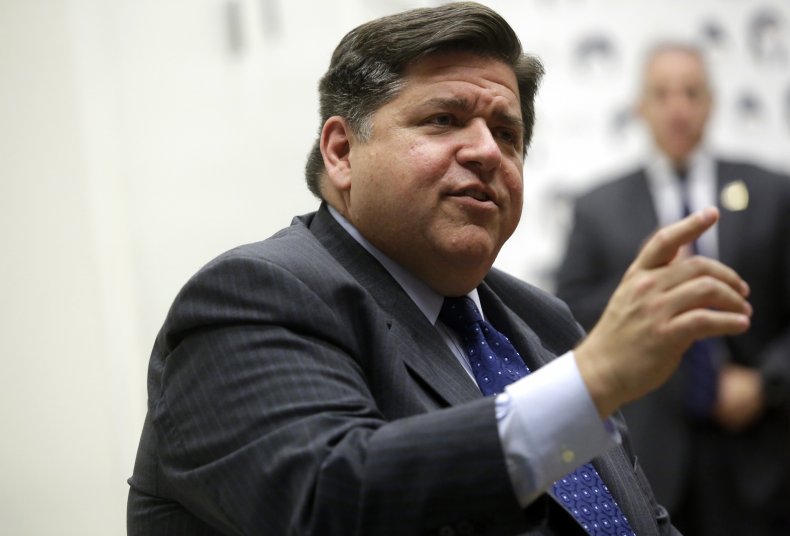 "We are setting a new standard for what it means to truly reckon with our history," Pritzker said in a statement. "It's a new standard that helps us understand one another, and, ultimately, to move ourselves closer to the nation of our ideals."
The governor signed House Bill 376—better known as the Teaching Equitable Asian American History or TEAACH Act—at Niles West High School in Skokie, a suburb of Chicago.
The legislation states the school curriculum for the school year 2022-2023 must include "the events of Asian American history, including the history of Asian Americans in Illinois and the Midwest, as well as the contributions of Asian Americans toward advancing civil rights from the 19th century onward."
"These events shall include the contributions made by individual Asian Americans in government and the arts, humanities, and sciences, as well as the contributions of Asian American communities to the economic, cultural, social, and political development of the United States," the new law also reads.
State Rep. Jennifer Gong-Gershowitz, D-Glenview, introduced the legislation in January. It passed the state's House in April and the Senate in May.
In a statement earlier in the year about the measure, Gong-Gershowitz said, "The TEAACH Act helps create a more inclusive and comprehensive understanding of American history for all students in Illinois and helps fight anti-Asian racism and xenophobia. For the 100,000 Asian American K-12 students in Illinois, it ensures they see themselves accurately represented. Asian American history is American history."
TEAACH Act co-sponsor Sen. Ram Villivalam said in a statement announcing the measure, "Students from all backgrounds need to learn about the history of people from different cultures and ethnicities to help them understand the systemic inequities that exist today. The TEAACH Act will build on the inclusive curriculum measures we passed last year and ensure that Asian American history will be taught alongside the history of other historically marginalized groups."
The country has experienced a rise in hate crimes against Asian Americans over the past year. The bill's supporters cited more education about Asian American history could help prevent these attacks.