Student Detained for Distributing Anti-Capitalism Fliers Sues University for Free Speech Violations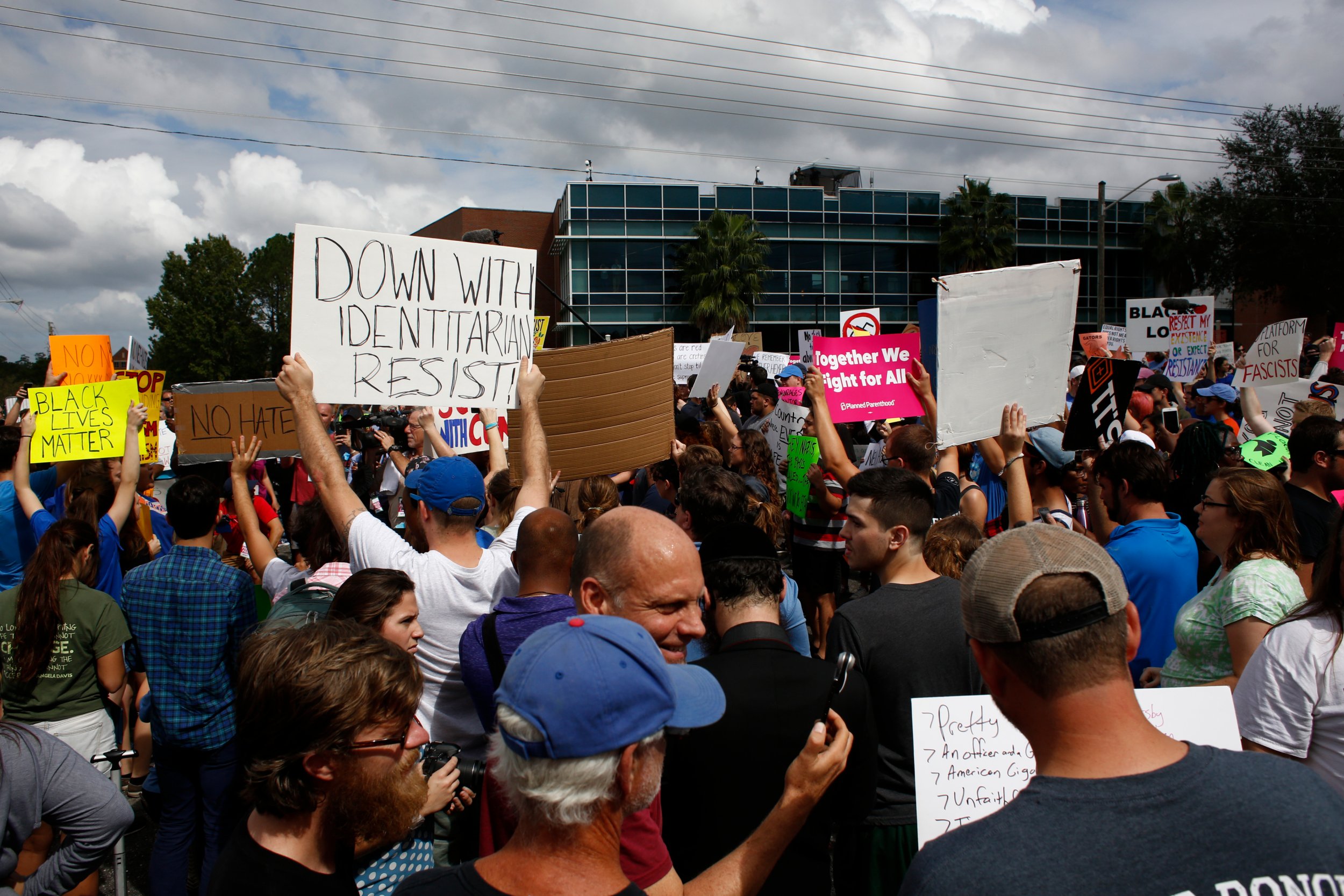 An Illinois student detained in November for passing out anti-capitalism fliers on campus is suing her university and various officials, alleging the ordeal violated multiple amendment rights, including free speech.
Joliet Junior College student Ivette Salazar was handing out "Shut Down Capitalism" fliers on November 28 when a JJC police department officer instructed her to stop because she might "start something," according to a lawsuit that the Foundation for Individual Rights in Education, or FIRE, filed on her behalf in U.S. District Court on Thursday.
The officer proceeded to detain Salazar in the campus police interrogation room for 40 minutes, during which time he interrogated her about the fliers, the lawsuit states. When she asked an official, cited as John Doe No. 1, whether she had freedom of speech, he allegedly responded that the university made that determination.
The JJC has a posting policy that requires students to receive pre-approval from the Office of Student Activities for all materials distributed and posted on campus, and also has a designated campus "Free Speech Area," according to the lawsuit. The suit noted that an Office of Student Activities employee alerted Salazar of the policy in September.
"I should be able to express my political beliefs on campus without being detained," Salazar told FIRE. "...If we can't have political discussions on a college campus, then where can we have them?"
Salazar initially decided to distribute the fliers because she'd seen other students disseminating anti-socialism literature to classmates days prior, and wanted to expose her peers to differing viewpoints, she said in the lawsuit. Her fliers advertised the Party for Socialism and Liberation and a workshop and discussion-based day of Marxism classes on December 16.
Wayne Giampietro, a FIRE Legal Network member serving as co-counsel with FIRE for this case, said in a statement to FIRE that, "A public college should be teaching its students the existence and value of the freedoms protected by our federal and state constitutions."
The lawsuit, alleging First, Fourth and Fourteenth Amendment violations of the Constitution, cites 13 defendants, along with the university. Many are Board of Trustees members tasked with upholding campus policies and restrictions.
"It is deplorable," Giampietro said, "that public school employees, paid with our tax money, would detain, interrogate, and seize political materials from a student who is attempting to exercise that right."
FIRE wrote to JJC President Judy Mitchell on December 4 regarding the incident, but never received a response, FIRE reported.
The First and Fourteenth Amendment protects the freedom of expression; the First Amendment specifically protects most free speech, though certain subsets—defamation, perjury and incitement of lawless action, for example—are not protected. The Fourth Amendment protects individuals against unreasonable searches.
Twitter users have been quick to stand behind Salazar. Christina Sommers, an American Enterprise Institute scholar, tweeted that while the fliers "may be silly ... they are constitutionally protected."
Universities as of late have battled between upholding freedom of speech and safeguarding against potential pushback and violence. The University of California, Berkeley, for example, canceled a speech from ring-wing extremist and former Breitbart News senior editor Milo Yiannopoulos in February after thousands of students showed up to protest, some tossing rocks and fireworks.