Illinois is Endangering Girls and Telling Parents They Don't Matter | Opinion
The protection of children has rightly been the nation's focus over the past two weeks. As the atrocity of the school massacre in Uvalde, Texas, unfolded, many parents, myself included, realized our children's safety must be taken with the utmost seriousness. It rightly deserves to be a top priority for citizens and lawmakers alike.
But in the shadow of the horror in Texas, Illinois governor J.B. Pritzker and many Democrats in the Illinois General Assembly directly—and intentionally—placed their state's young girls grave danger.
Because of the legislators' votes and Pritzker's signature, on June 1, Illinois' Parental Notice of Abortion (PNA) law is no longer in effect. The repeal not only usurps the rights of parents and endangers girls in Illinois, but affects families throughout the Midwest and beyond.
Without the PNA law, Illinois abortion providers are no longer required to tell parents or guardians if their minor daughters, aged 17 and younger, are brought to them for an abortion. The law did not require parental consent for such abortions—only that parents be notified at least 48 hours beforehand.
Many parents in Illinois and neighboring states have no idea that PNA has been repealed. In a last-minute flurry of lobbying and deal-making during the Illinois Veto Session last October, supporters of the PNA repeal were able to secure the votes they needed by amending a probate bill, disguising their intent and the bill's true purpose.
The PNA repeal was rushed to a vote and passed in both chambers—the House voted on it at 11:30 p.m. Governor Pritzker signed the legislation late on a Friday afternoon the week before Christmas with no media present.
Pritzker continues to make the false assertion that repealing Parental Notice of Abortion was necessary to protect girls in abusive homes, even though he well knows that the law contained a blanket waiver to protect such girls. He has to obfuscate, however, because the vast majority of Illinois voters—72 percent, including 58 percent of voters who identified as "pro-choice"—wanted to keep the PNA law in place.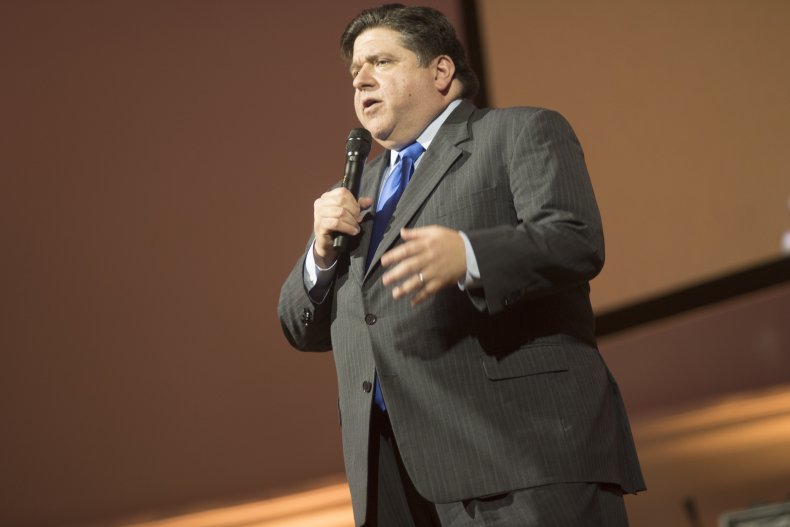 So now, in Illinois, minor girls cannot get their ears pierced or go on a school field trip without their parents' consent, but they can obtain abortions without their parents even being notified.
The repeal of PNA denies young girls the opportunity to receive appropriate physical or emotional care before, during or after an abortion. It encourages secrecy and even dishonesty between children and those who love them most. The only people who will know about a girl's abortion are those who benefit from it—the sexual predators, human traffickers or teenage boys who pressure their girlfriends into aborting.
A majority of Illinois state legislators voted to repeal parental notice even after the testimony of Dr. Brook Bello, a sex trafficking survivor and founder of More Too Life, an organization that helps women escape trafficking. Bello says that she was taken for abortions three different times while she was being trafficked. She is now unable to have children of her own. She poignantly told legislators that, had her parents been notified before one of her abortions, they might have been able to determine what city she was in, and even what street she was on. She could have been rescued from her traffickers much sooner than she was.
According to the National Campaign to Prevent Teen and Unplanned Pregnancy, 32 percent of teen mothers between the ages of 15 and 17 are impregnated by men older than 20. These statutory rapists, too, can now easily cover their crimes with abortion in Illinois.
As just one example among many, prior to Illinois' PNA law going into effect, Indiana middle school principal Peter Downey brought a 17-year-old he had impregnated to Chicago for a secret abortion. Downey was arrested for his crimes just last year. It is naive to think similar scenarios will not play out again now that PNA is no longer in effect in Illinois. Girls from any state can now come to Illinois for an abortion without their parents' knowledge.
Parental notice laws work. Since 2013, when PNA went into effect, Illinois Department of Health statistics showed the number of minor girls obtaining abortions has dropped by approximately one-third. Now that trend will reverse, and because Illinois has publicly funded abortions, taxpayers will be footing the bill.
By repealing the PNA law, Governor Pritzker and his allies have made clear that they care more about protecting human traffickers and the profits of their friends in the abortion industry than about protecting the rights of parents and the safety of young girls. Parents across the Midwest, and the nation, need to know—and to remember.
Amy Gehrke is the Executive Director of Illinois Right to Life. She is the mother of two daughters.
The views expressed in this article are the writer's own.