Illinois Inmate's Death After Being Tased, Restrained by Officers Deemed a Homicide
The death of a central Illinois inmate who was restrained by correction officers has been ruled a homicide, according to the coroner's office.
Jaimeson Daniel Cody, 39, died on April 28 following a routine cell check at the Sangamon County Jail. A correction officer entered Cody's cell after spotting blood on his uniform. The coroner's report confirmed Cody had superficial, self-inflicted wounds to his arm, which initiated the officer to check on Cody. The officer tried to handcuff Cody when he refused to cooperate with a health check, NBC Chicago reported.
Cody was tased in the leg by a corrections officer in order to subdue him. The corrections officer reportedly put his weight on Cody's body to hold him down, the coroner said. He became unresponsive and life-saving measures were performed to try and revive him.
Cody was taken to Memorial Medical Center and pronounced dead around 12:30 a.m., ABC 20 reported.
The official cause of death was "restraint asphyxia in the setting of methamphetamine intoxication," according to the coroner. Cody also suffered broken ribs.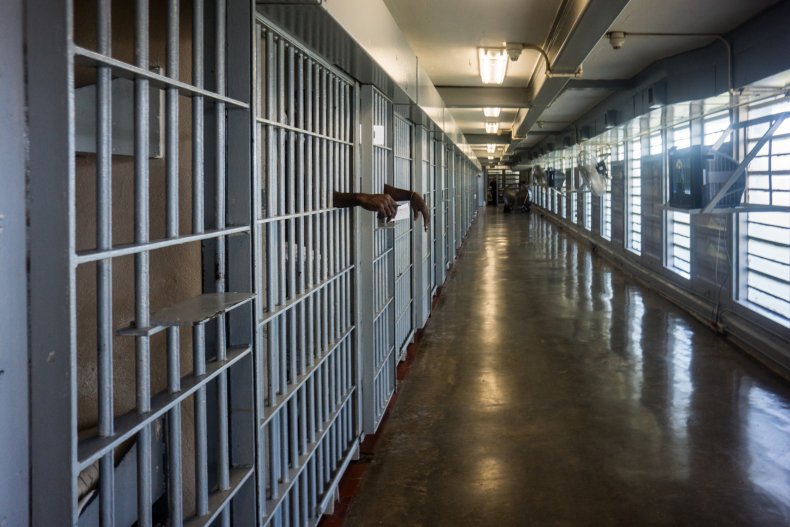 Jim Allmon, the county's coroner, said the homicide classification does not prove criminal intent. He said it is "not dispositive of any legal determination of criminal or civil liability."
The Sangamon County State's Attorney Dan Wright emphasized Allman's point in a statement.
"A death classified as a 'Homicide' by the Coroner does not equate to a legal determination that an act of murder, manslaughter or other crime occurred. That is a matter reserved for an entirely separate legal determination and application of the law to the facts contained in the investigation," the statement read.
Wright has reviewed the investigation and has asked the Illinois State's Attorney's Appellate Prosecutor's Office conduct an independent review.
The Sangamon County Sheriff, Jack Campbell, also released a statement regarding the situation. He said the investigation is being handled by Illinois State Police.
"In this particular case, officers were faced with a nearly impossible situation. Mr. Cody was harming himself, was non-responsive to officer requests to cease and comply and therefore needed to be restrained quickly for his own safety," Campbell said in a statement. The sheriff offered his condolences to the family and said the department will be following the investigation closely.
The Divernon Police arrested Cody in April for aggravated domestic battery and aggravated battery with a knife, according to AP. He had not stood trial at the time of his death.
Newsweek reached out for comment to Illinois State Police but did not hear back before publication.