Illinois Judge Reassigned After Allegedly Suggesting Prosecutor Had Sex with Him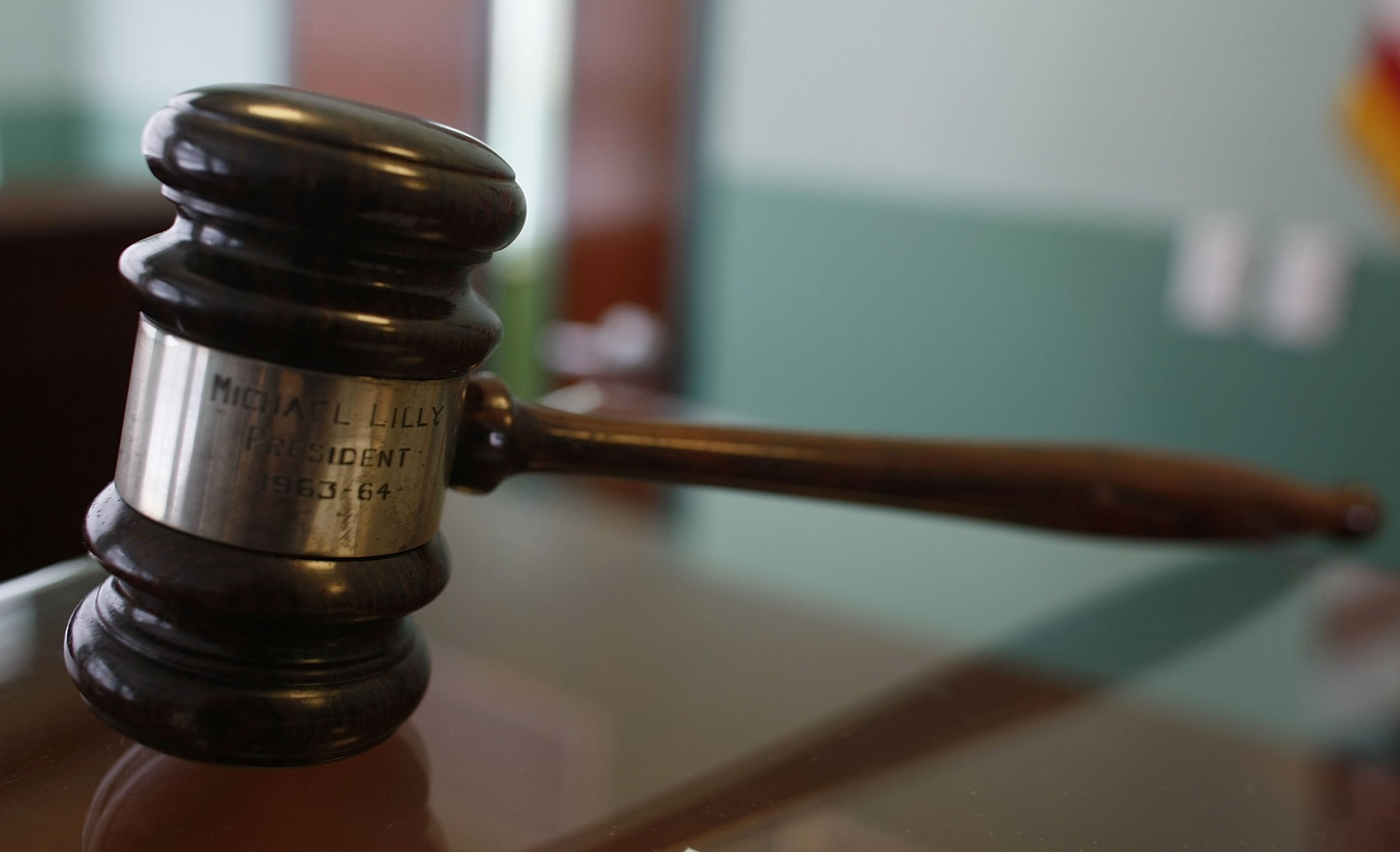 A judge in Cook County, Illinois, has been reassigned to administrative duties he allegedly called a prosecutor a "b*tch" in the courtroom, then proceeded to suggest he may have had sex with her, the Chicago Tribune reported on Tuesday.
Judge Mauricio Araujo, 53, reportedly got angry when the female prosecutor—a former law school classmate—did not acknowledge him upon entering the courtroom. Araujo told the Tribune that he "did not call her bitch," then added, "I do not believe I did."
Cook County Circuit Judge LeRoy Martin reassigned Araujo last week following a letter from State's Attorney Kimberly Foxx that detailed concerns about the judge's behavior. A memo included with the letter reportedly alleged that Araujo made "unwanted sexual advances" toward the prosecutor back in their law school days.
"As workplaces across the country contend with issues of sexual harassment and misconduct, it is critical to have clear protocols in place for reporting, investigating, and accountability for such allegations," Foxx wrote in the letter, according to the Tribune.
The incident in Cook County comes, of course, during the #MeToo movement and amid the ongoing allegations surrounding Supreme Court nominee Brett Kavanaugh, who has been accused of sexual assault during his time in high school and college.
Another Cook County judge was reassigned to administrative duties over the summer for different, if similarly high-profile, reasons. In July, Judge Joseph Claps was caught on video dropping what seemed to be a gun in a Chicago courthouse and charged with a misdemeanor weapons offense.
"A judge may be temporarily reassigned to restricted or other than judicial duties whenever there are charges or implications of improper conduct, depending on the severity and nature," Cook County Chief Judge Timothy Evans's office said in a statement at the time. "In the Circuit Court of Cook County, administrative duties can include performing legal research, conducting marriage ceremonies and reviewing petitions for reduced court-filing fees for indigent parties."