Illinois Man Charged With 'Intentionally' Driving Truck Into Chicago Picnic, Injuring Woman
A Chicago man was charged with attempted murder on Monday after police said he intentionally drove his truck into a picnic gathering over the weekend, injuring at least two victims.
Timothy Nielsen, 57, was arrested Saturday and faces charges of attempted murder after he "intentionally jumped a curb in his vehicle and drove at a group of pedestrians gathered for a picnic," according to the Chicago Police Department.
During the incident, Nielsen hit a 42-year-old woman with his truck, causing her to be briefly trapped underneath the vehicle. The woman was injured and has since been released from a nearby hospital, where she was treated for "lacerations and other injuries," police said Monday. Anther victim was treated at the scene.
Prosecutors on Monday said 10 to 15 people were celebrating a birthday party in Logan Square Saturday night when Nielsen complained about the group's dogs, the Chicago Sun-Times reported.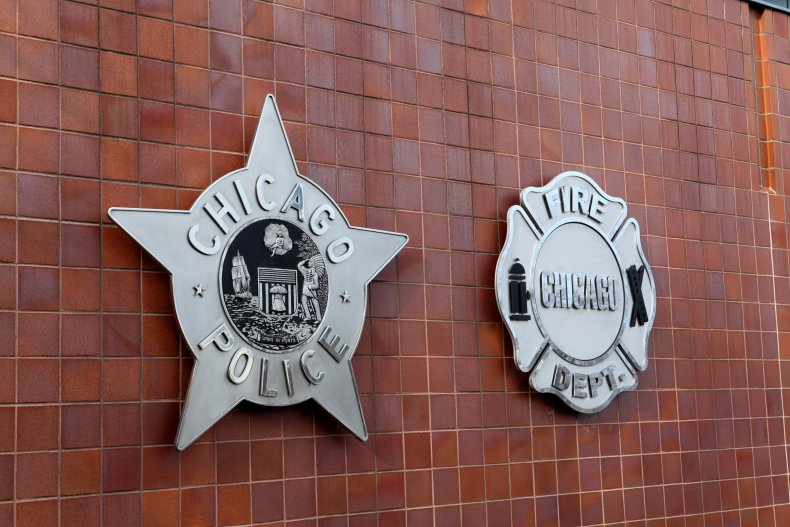 Prosecutors said that Nielsen had grown "increasing hostile" toward the group, calling them "yuppies with dogs." When the group asked Nielsen to leave, he put his truck reverse and accelerated toward them.
"Watch what I'm going to do," Nielsen allegedly told a neighbor Saturday evening before driving his red Ford F-150 onto a grass median and into the group of people.
Witnesses said Nielsen also made several anti-Asian remarks toward the group, though prosecutors on Monday did not mention those comments during a bond hearing.
Rob Lopez, who was one of the partygoers, told Block Club Chicago that he said he heard Nielson say, "F*** Asians" or "god**** Asians" to his friend, who is Asian American, before driving into the picnic. Nick Lau, a picnicker who is Asian American, also told the Chicago Tribune that the driver yelled an anti-Asian slur.
Anit-Asian crimes have skyrocketed over the past year, with many instances of racism and violence related to the coronavirus pandemic. According to a report released last month by the Center for the Study of Hate & Extremism at California State University, San Bernardino, anti-Asian hate crimes increased by 145 percent last year in 16 of the largest cities in the U.S.
Prosecutors said Monday that after Nielsen hit the victims, he attempted to drive away from the scene, but a Yeti cooler wedged underneath his truck kept it from moving, the Sun-Times reported.
Witnesses said Nielsen then brandished a knife after several people attempted to stop him. Eventually, Nielsen was stopped when a woman was able to take the keys out of his truck and police reached the scene. Responding officers described the situation as "chaotic," according to the Sun-Times.
During the hearing Monday, prosecutors detailed Nielsen's former criminal history, which included a four-year prison sentence for aggravated kidnapping, after he impersonated a police officer and broke into a man's home before beating him and holding him for ransom, the Associated Press reported.
The Cook County State Attorney's Office said Nielsen is scheduled to appear in court again on May 10 after a judge ordered him held without bail.
Newsweek contacted the Chicago Police Department for additional comment, but did not hear back in time for publication.