Illinois Man Edward Schimenti Gets 13 Years for Plan to Provide Cell Phone Detonators to ISIS
An Illinois man has been sentenced to more than 13 years behind bars for conspiring to provide cell phone bomb detonators to the Islamic State of Iraq and al Sham (ISIS).
Edward Schimenti, a 39-year-old from the Chicago suburb Zion, was sentenced to 162 months in prison by U.S. District Judge Andrea Wood on Friday, according to a news release from the Department of Justice. A federal jury convicted Schimenti on one count of conspiracy to provide material support and resources to ISIS and one count of lying to the FBI in 2019.
"I'm just a big teddy bear," Schimenti said in court, arguing that he was not a terrorist before Wood passed sentence, according to The Chicago Tribune. "I have a heart. I have feelings. I have emotions."
The FBI opened an investigation into Schimenti and co-conspirator Joseph Jones, 38, due to "troubling" comments they made online, according to The Chicago Sun-Times. Wood sentenced Jones to 12 years in prison in March. He was convicted on the same conspiracy charge as Schimenti in 2019.
Schimenti displayed an ISIS flag on his Google+ page and wrote "Islamic State will control your country, matter of fact, Islam will dominate the world!!" Schimenti and Jones' apparent desire to aid the terrorist organization took a turn in 2015, when they unwittingly began communicating with undercover FBI agents and informants.
Assistant U.S. Attorney Barry Jonas, one of the case's prosecutors, reportedly argued that Schimenti had been more violent than Jones, having expressed hope for an attack on soldiers at a Naval station in Chicago.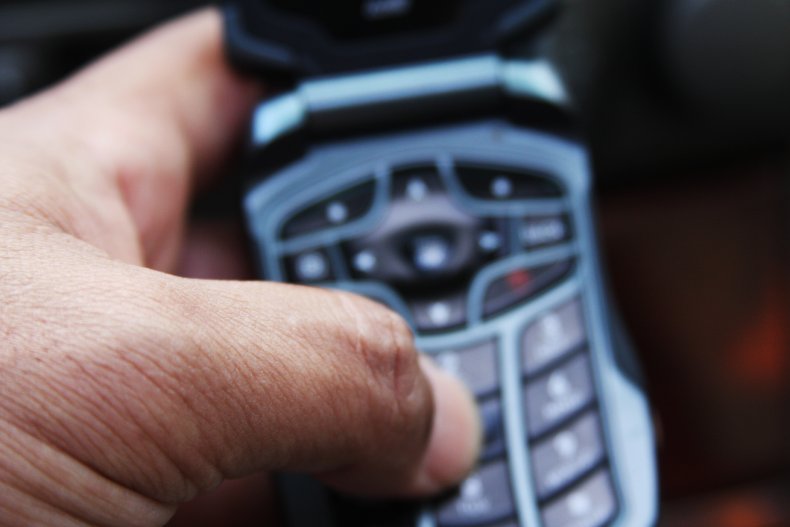 Prosecutors said that the defendants gave an informant cell phones they believed would be used as detonators for explosives in ISIS attacks, with Schimenti telling the informant "I want to see blood flowing" at one point. When dropping the same informant off at O'Hare International Airport with the phones in April 2017, he said "Drench that land with they, they blood."
Months earlier, Schimenti had taken the informant to a local gym to train in "hand-to-hand" combat. In a secret recording played to jurors, he remarked that although he was "all big, fat" he hoped that "the brothers will just have me be the one to cut the neck" of non-believers.
The defendants argued that they had been entrapped by the FBI, although neither the jury that convicted them nor the judge was convinced.
"Mr. Schimenti only acted when the government placed the opportunity before him and then consistently manipulated him over an extended period until he took the bait," defense attorneys reportedly argued in a memo.
Schimenti will face five years of probation after his release. Prosecutors had sought a maximum prison sentence of 20 years, while Schimenti's attorneys reportedly argued for a 5-year sentence instead.
Newsweek reached out to the Department of Justice for comment.