A 34-year-old man was on a winning streak at an Illinois casino, but after he took his cash and left, his luck soon ran out.
Des Plaines police are now investigating after Cordero Supe, who won $40,000 in cash at Rivers Casino, was robbed by two men at gunpoint around 2:30 a.m. in the casino's parking garage.
The pair's faces were covered with bandanas and they drove a dark-colored vehicle, according to police. The men pulled up to Supe, pointed their weapons at him, and told him to hand over his winnings.
"I walked out and I was attacked by two young men in a blue four-door sedan," he told Chicago-based news station WFLD. "And they hopped out in the middle of the parking lot with a gun and told me to give them everything."
The armed robbers also took Supe's cousin's car keys and a cell phone, but Supe had another mobile device that he used to photograph the blue sedan.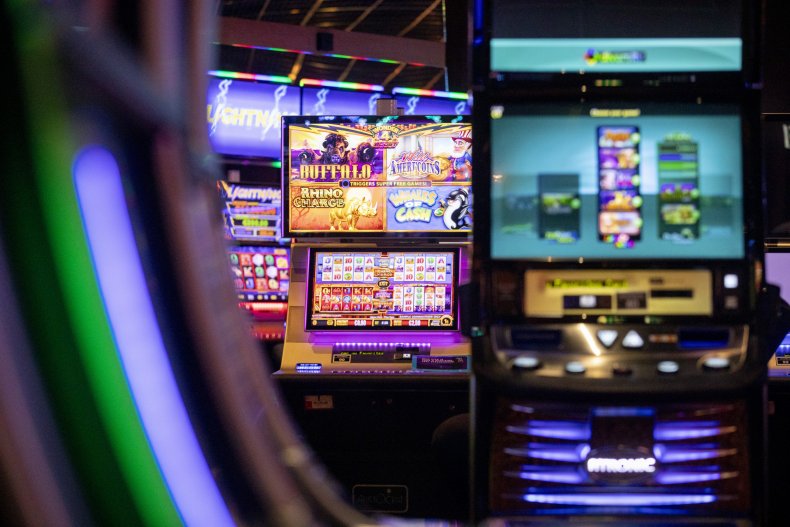 Supe admitted that he probably should have taken his winnings in a check but left with cash.
Looking back, the man wished he had requested a security escort because he believes a woman he had been hanging around him throughout the evening may have helped the gunmen.
"There was a young lady that I saw, I said hello to. She stood behind me for about an hour, two hours. She knew exactly how much I had to the T," Supe told Chicago's WGN-TV. "The way that the gentleman approached me, he was kind of saying a certain amount of money so it looked real suspicious."
Supe added that he's frustrated that the casino didn't do more to protect him.
He said that he's a black card member and has spent hundreds of thousands of dollars at Rivers Casino. After he was robbed, he had to run back inside of the facility to tell security what happened.
Rivers Casino has cooperated with the police by providing them with all surveillance footage for the investigation. The business said that it's also increased its outside security patrols over the past year.
"The safety and security of guests and team members is Rivers' top priority. Given the environment, Rivers has indefinitely increased exterior security patrols 24/7 as part of a property-wide enhancement of additional security and surveillance measures," the casino said in a statement.
Newsweek reached out to the Des Plaines Police Department for comment.