Illinois Reports Highest Number of Coronavirus Deaths Yet As State Prepares For Next Phase of Reopening
Illinois Department of Public Health officials reported 192 resident COVID-19 deaths on Wednesday, marking the state's largest death toll in a single day since the pandemic began.
The news came one day after the state reported its largest surge in new cases, with 4,014 cases reported by health officials Tuesday and an additional 1,677 cases reported Wednesday. In total, 84,698 cases and 3,792 deaths had been reported in the state by May 13.
"I know this is hard. I know people are hurting," Governor J.B. Pritzker said during a Wednesday news conference. "This virus has taken many lives and destroyed many livelihoods."
Illinois has seen a steady uptick in COVID-19 cases and deaths since mid-April, setting new records for daily death rates even as Pritzker was announcing strategies for reopening the state last week. Though Pritzker initially said while introducing his "Restore Illinois" plan that most areas in the state were experiencing a flattening of the coronavirus curve, the governor amended that expectation during a news conference Monday, at which time he said the state's peak could come as late as June. Though news of a spike on the horizon worried some, the governor said the delay was actually a positive indication that the curve was slowly flattening.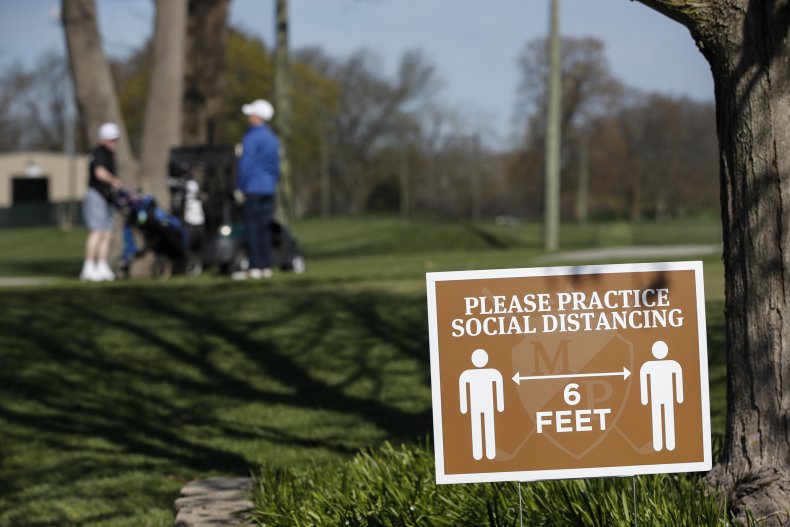 Despite the anticipation of a peak in the next month, Pritzker has moved forward with plans to reopen the state, which he said will be done region by region and in accordance with statewide regulations. According to rules introduced last week as part of his "Restore Illinois" plan, each region must observe no more than a 10 percent increase in positive cases over a two-week period and see no increase in COVID-19 hospitalizations for 28 days.
"This virus is still among us. This pandemic is not over," Pritzker said Wednesday. "To present otherwise in a misguided attempt to reclaim what we've lost will only make this last longer."
While the state has begun looking ahead to eased restrictions, some counties have jumped faster into the reopening process than Pritzker agreed with. On Tuesday, Madison County's Board of Health voted to allow businesses to reopen as early as Wednesday in violation of the governor's current stay-at-home order.
Addressing those who were considering reopening faster than his regulations allowed, Pritzker said during the Wednesday news conference he realized decisions about when to lift restrictions weighed heavily on local leaders but that "every choice has consequences."
"Businesses and individual professionals that are licensed by state agencies will be held accountable for breaching public health orders," Pritzker said. "Counties that try to reopen in defiance may not be reimbursed by FEMA for damages they caused because they ignored the law."
Though Pritzker said he understood the struggle local leaders were facing regarding the state of their economies, he warned that moving too quickly could have dire consequences.
"What I don't have sympathy for is those so intent on disregarding science and logic, so afraid to tell their constituents what they may not want to hear, that they put more people's lives at risk."