Illinois School Board Member Resigns After Calling Black People 'Animals'
On Thursday night, Keith Boehm, a one-time member of the Shelbyville school board in rural central Illinois, resigned from the board after it was revealed that he had made racist and homophobic comments on Facebook.
"Black lives might matter if they quit acting like animals," Boehm wrote in one Facebook comment thread. "Watch the news. Most crime is perpetrated by black people. Don't act like animals and you don't be treated like animals."
In another Facebook comment thread, Boehm asked a commenter, "Are you gay? You wimpy whiney little b*tch. Grow a pair. President Trump is the savior of our country," and, "So, as it turned out the dude that initiate this post is a homo. Figures."
When other commenters expressed surprise at a person in his position saying such things, Boehm responded, "my position on the school board has nothing to do with you people's problems," according to the local NBC news affiliate WAND 17.
Boehm resigned after a Thursday night board meeting at the Shelbyville High School cafeteria where numerous local teachers, parents, students and other community members gathered to express outrage at his comments.
Boehm, who claimed to have served in the U.S. Marine Corps, had sat on the board since April 2019.
In a statement, Boehm said he resigned because he didn't want his continued presence to be a "distraction" for the board and school district administration as they work to ensure the safety and success of children in the coming school year.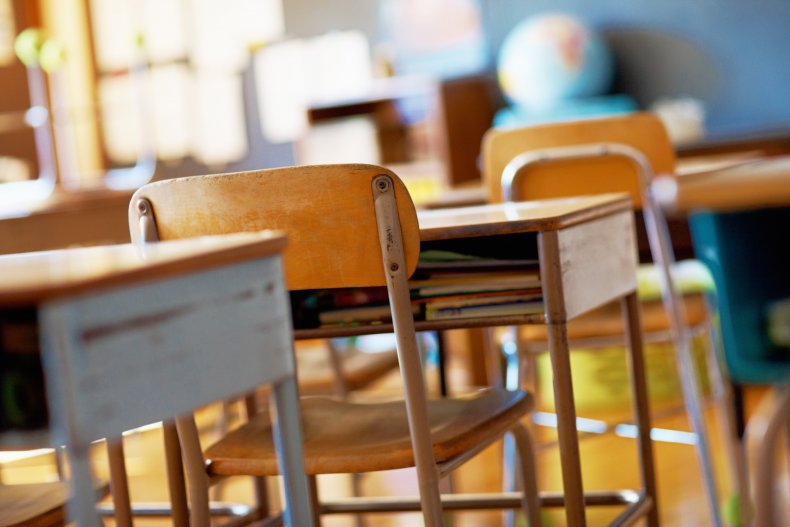 In his statement, Boehm said he isn't racist and was commenting on a video of "men and women physically assaulting innocent people." He blamed the media as complicit in labeling views such as his as "racist."
"Speaking the truth does not make for good ratings. Watch the evening news. It does not matter which channel," he wrote. "It is their reporting that shows most crime reported is by black people. Does that make them racist? No, just facts."
While it's true that Black people in the U.S. are arrested and prosecuted for crimes at rates higher than any other race, Paul Butler, a former federal prosecutor, a law professor at Georgetown University and author of the 2017 book Chokehold: Policing Black Men, provides an alternate explanation.
Butler said his experiences working with police officers in trials led him to believe that a pervasive and decades-long culture among police encourages legal authorities to prosecute Black citizens more often and more harshly than their white counterparts.
Other statistics concur with Butler's outlook. A 2011 report from the U.S. Bureau of Justice found that during a traffic stop, Black drivers were three times more likely than whites to be searched and twice as likely to be arrested.
A 2016 FBI report found that Black people represent 27 percent of all individuals arrested in the U.S. even though they only make up 13.4 percent of the U.S. population.