Illinois Man, 19, Accused of Beating 4-year-old Girl to Death After She Spilled Juice on His Xbox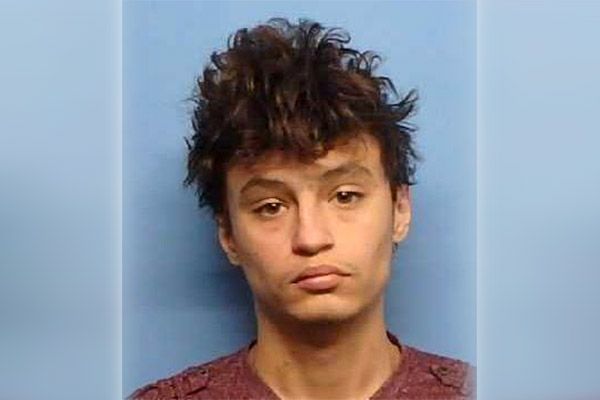 An Illinois man accused of beating a 4-year-old girl to death after she spilled juice on his Xbox gaming console has been indicted on four counts of first-degree murder.
Johnathan Fair, aged 19 and from Waukegan, is currently in custody at Lake County jail with bail at $5 million, according to inmate records posted online. The Chicago Tribune reported last Friday that Fair faces between 60 years to life in prison if convicted of the alleged crime.
Read more: Florida man charged after "eating" police patrol car seat
The child, Skylar Mendez, was his girlfriend's young daughter. She passed away in December last year after suffering a head injury. Post-autopsy, her death was officially ruled a homicide. The suspect will next appear in court on February 17, the Chicago Tribune reported.
Steve Scheller, assistant state attorney, last week described the allegations as "heinous." He said that on the day of the incident, December 13, Fair attacked the child after she spilled juice on a gaming console. The man was babysitting her at the time. The mother was not home.
According to Scheller, the victim was kicked down a hallway and only brought to a hospital after passing out. Police said Fair initially claimed she had fallen and hit her head, but later admitted to shaking her "really hard" as punishment.
The victim was treated at Lurie Children's Hospital but passed away at just before 2 a.m., after doctors could not reduce brain swelling. Fair was charged with aggravated battery to a child, Chicago Sun-Times reported at the time. The new charges have been upgraded since then.
According to the Chicago Tribune, citing comments made by Scheller last Thursday, medical staff had found indications of "previous shaking and abuse likely going back months."
Lake County police did not immediately respond to request for comment. Sam Amirante, the suspect's attorney, told The Associated Press yesterday his client "will be acquitted" when "the real facts come out." He did not comment on the Xbox allegation.
A GoFundMe was launched for the child. "Our beautiful niece Skyler only 4 years old had a tragic accident," Cecilia Villalpando wrote. "At her early age God has called for her. Unfortunately for a tragedy like this, we were not financially prepared."
The GoFundMe raised more than $3,000. But an update was added after the fresh allegations surrounding Fair emerged from the local police. The post alleged: "We have found out that this was no tragic accident." In his next court date, Fair will appear before Lake County Judge James Booras.