Illinois Woman Gets Jail Time After Approaching Grizzly Bears at Yellowstone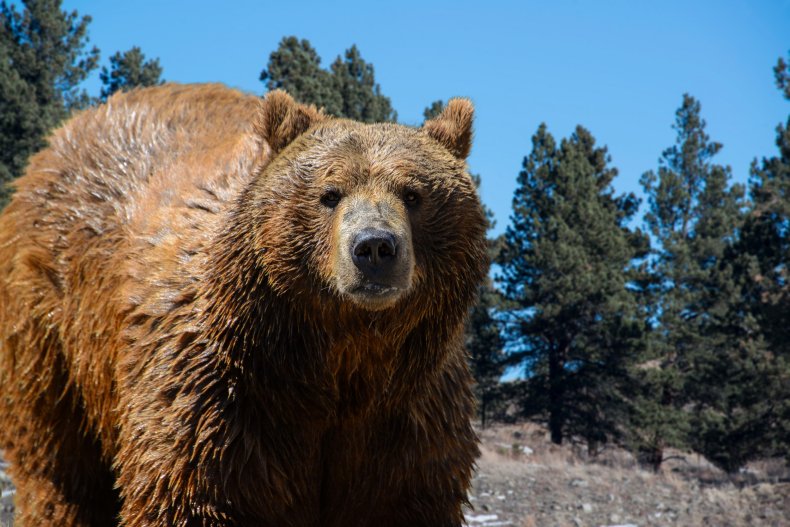 An Illinois woman has been sentenced to four days behind bars and ordered to pay more than $2,000 in fines and fees for dangerously approaching grizzly bears during a visit to Yellowstone National Park.
Magistrate Judge Mark L. Carman also sentenced Samantha Dehring, 25, to one year of unsupervised probation and a one-year ban on making a return visit to Yellowstone, according to the National Park Service. Dehring, of Carol Stream, Illinois, pleaded guilty to willfully remaining, approaching and photographing wildlife within 100 yards on Wednesday, while prosecutors dropped a charge of feeding, touching, teasing, frightening or intentionally disturbing wildlife.
A viral video taken on May 10 captured Dehring about 15 feet away from a sow grizzly that charged her as she photographed the bear and three cubs with her cell phone. The video was recorded and posted to Instagram by another park visitor who was sitting in a car nearby after retreating when the bears came close. Witnesses said they warned Dehring to move back as it became apparent that the bears were approaching, but she refused to do so until after she was charged by the mother bear.
"Wildlife in Yellowstone National Park are, indeed, wild. The park is not a zoo where animals can be viewed within the safety of a fenced enclosure. They roam freely in their natural habitat and when threatened will react accordingly," acting U.S. Attorney Bob Murray said in a statement. "Approaching a sow grizzly with cubs is absolutely foolish. Here, pure luck is why Dehring is a criminal defendant and not a mauled tourist."
Yellowstone regulations dictate that visitors must remain at least 300 feet away from bears and wolves and at least 75 feet from other large animals like moose, bison and coyotes. Violators could face maximum penalties of one year in jail and $10,000 in fines. At least eight people have been killed by bears at Yellowstone since it opened in 1872 as the world's first national park, while at least 44 people have been injured by grizzly bears since 1979.
Although video of Dehring near the bears was posted online in May, difficulties in identifying her meant that she was not charged until late July. Yellowstone set up a tip line and soon heard from witnesses, resulting in multiple tips and additional video of the incident. Internet sleuths eventually identified Dehring when a Facebook post from her mother Janet Dehring referred to the woman in the video as "Sam."
After being granted a search warrant to inspect Samantha Dehring's Facebook page, which had been set to "private," investigators soon discovered that the Dehring family had taken a vacation to Yellowstone at the time of the incident. Dehring had also "unfollowed" the Yellowstone Facebook page on the same day that the tip line was established.
Newsweek reached out to Yellowstone National Park for comment.