Ilya Ponomarev, a Lone Warrior Who Stands Up to Putin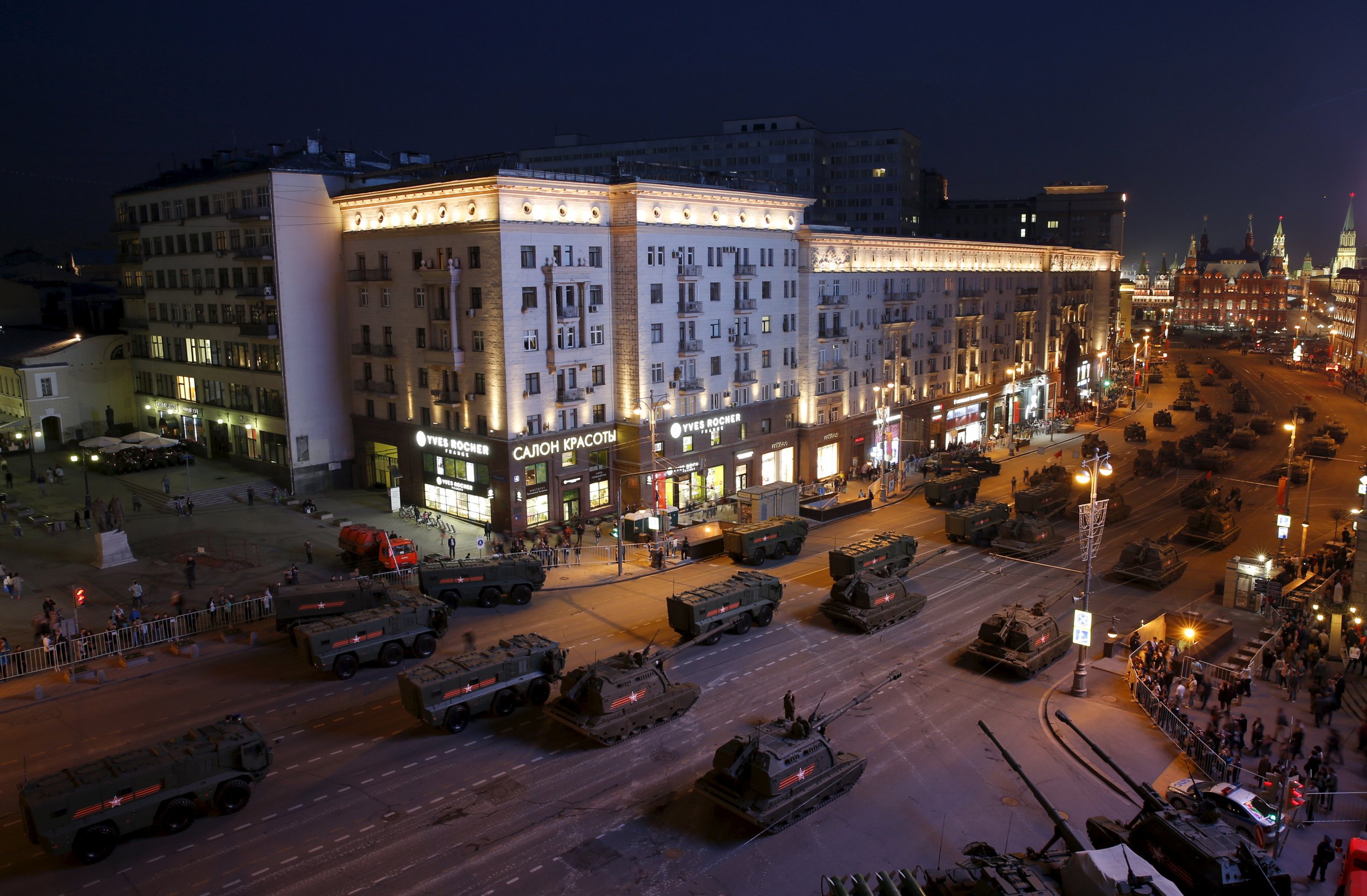 Ilya Ponomarev has not slept in the same bed for more than a few nights since August 2014. The two-term legislator from Russia's third-largest city, Novosibirsk, has been living in exile since Russia's lower house of parliament, the Duma, stripped him of parliamentary immunity.
First elected to the Duma in 2007 and re-elected in 2011, Ponomarev played a leading role in the political protests that swept across Moscow before Vladimir Putin's return to the presidency in 2012.
Ponomarev has become the sole dissenting voice in parliament, and he has paid a steep price for it. Ponomarev was the only member of parliament who dared to vote against Russia's annexation of Crimea. For this, his picture, along with the words "National Traitor," were displayed on the facade of a 10-story Stalinist-era building on one of Moscow's central streets.
The Siberian native was the sole voice of dissent even earlier, when the Russian parliament approved anti-gay legislation that was criticized by human rights organizations and the international community.
Asked why he voted against the Crimean annexation, particularly in light of the overwhelming public support for the move, the energetic 39-year-old said that he wants the world to see that Russia's actions did not have unanimous support.
"The annexation was totally counterproductive. It was against the interest of my country and my constituents and it would lead to bloodshed and war. My expectations, unfortunately, turned out to be true," Ponomarev said in a telephone interview on April 17.
Ukrainians consider him a hero for siding with them on Crimea. But he does not think his move was heroic. He was "just doing his job." Nevertheless, he appreciates receiving letters of support and gratitude from Ukrainians, particularly now that he is exiled from his home and country.
Ponomarev's wife lives in Eastern Europe and his children are with their grandparents, who are harassed at work for their son's activism.
Part of Ponomarev's family hails from Ukraine, like many in Siberia. His great grandparents came from the eastern Ukrainian city of Zaporizhzhia, and one of his aunts was born in Lviv. During the Soviet period, thousands of Ukrainians were imprisoned in camps and exiled to Siberia, and many stayed after they were released.
Ponomarev may be stripped of his parliamentary immunity, but legally he remains a member of parliament who is trying to do his job conscientiously, albeit remotely. Traveling throughout the United States with his parliamentary assistant, Ponomarev monitors legislation electronically, is in constant touch with his office and constituency, writes briefs and papers and even votes by proxy.
While he would like to return to Russia as soon as possible, Ponomarev does not want to share the fate of other politicians who dared to question the Kremlin and ended up in prison. While he has not been officially charged with any crime, his assets and bank account were frozen in August 2014. Then he was accused of embezzling approximately $400,000 from the Skolkovo Foundation, a high-tech startup with which he works.
The charge was particularly upsetting because Ponomarev puts high hopes on high-tech professionals and entrepreneurs as change agents.
Russia is losing these highly educated workers. In an April 17 conversation at the Atlantic Council, Ponomarev rattled off a number of startling statistics: In the first quarter of 2014, 214,000 Russians left the country primarily for the United States. There are some 6 million Russians in the United States, mostly in New York City and California's Silicon Valley.
This latest wave of émigrés is politically motivated, claims Ponomarev, and he hopes that these entrepreneurial people will eventually transform Russia.
"The U.S. is the incubation point for a new Russian elite," he said. Getting the incubation process started is Ponomarev's second job. As we spoke on the telephone, he was en route to another meeting aimed at organizing the new Russian diaspora community into a political force that could influence events back home.
Ponomarev is by his own admission a committed leftist. He embraced the leftist cause at a time when people were leaving the Communist Party. His view of a leftist future is evolutionary, although society has to mature before leftist ideas can be put into practice. "Leftist things will happen in the future, as we transition from an industrial to an information society in which there will be something different from traditional capitalism," he predicts.
As for Russia and Ukraine, Ponomarev admits that the relationship is "totally spoiled," but believes it can be rebuilt along the lines of the U.K.–U.S. experience.
"The United States fought a bitter war for independence and now the United States and Britain are the closest of nations," he said.
The special relationship between the once imperial United Kingdom and the colony-turned-superpower United States took two centuries to build. One hopes the Russia-Ukraine relationship can be rebuilt in less time.
Irena Chalupa covers Ukraine and Eastern Europe for the Atlantic Council. This article first appeared on the Atlantic Council site.