'I'm 12. Next Year I'm Studying Aerospace Engineering at University in Georgia'
There's a story my dad tells all the time from when I was three years old; I had a best friend who I was talking away to, but he couldn't yet talk back properly. I started crying because I thought my friend wasn't speaking to me because he hated me. I also remember being in a first grade class when I was just two—all the other kids were towering over me, they were almost double my height. Those are the earliest memories I have that show me that I was a little bit special from a young age.
In the first three years of a baby's life, they are forming over 1 million neural connections a second. My mom taught me a lot during those years and what I was able to learn from her and my dad during that time was amazing. At 15 months old, I knew all of the planets and all the countries on the map. At one, I knew what I wanted, I persevered and worked really hard. I read the preamble to the U.S. constitution at two years old and before I was two I was also doing math, including fractions. At 15 months old, I knew all of the planets and all the countries on the map. At one, I knew what I wanted and I persevered and worked really hard. I'm really proud of that.
My parents started an elementary school for gifted kids and it was amazing, but it shut down so I had to transfer to another school. I felt like I wasn't really being challenged and the other kids would look down on me, which is what prompted me to skip high school and go to college.
I took the tests to enter Chattahoochee Technical College here in Georgia when I was 10. I aced the tests, which was nice. College was a step up and it's starting to challenge me and I love that. At school, I was always different, but at college, the kids are really mature and know better, and they don't just see me like a super smart kid, they look at me as a little brother. I really appreciate that. I'm constantly learning things and the time goes really fast. Currently, I'm studying macroeconomics, humanities, calculus one, and U.S. history.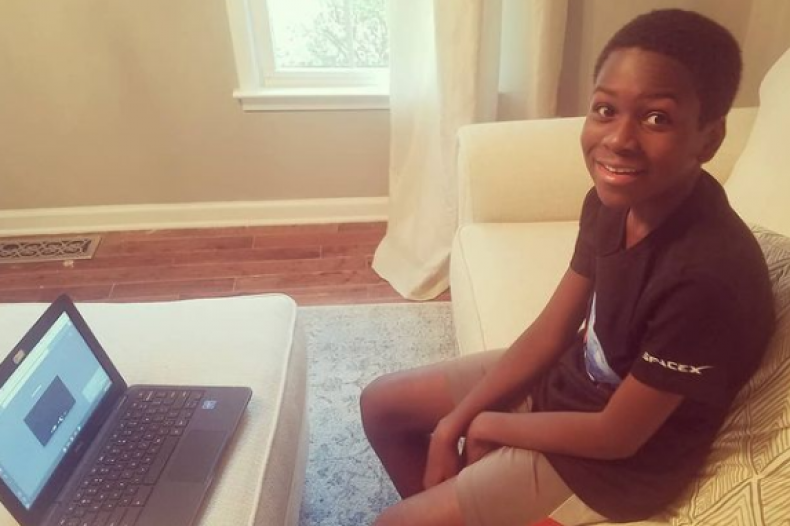 History and science have always been my two favorite subjects. There's so much about the past that people don't know about, and science is about our natural world and how everything works. I think it's pretty interesting to learn about how I live and how people who were alive before me have lived.
I can take college classes and they count as both high school and college classes. So, by next year I will have finished the final semester of my sophomore year of college and I'll simultaneously have graduated high school. I'll be able to attend another college to study aerospace engineering and I'll only have two years left of my bachelor's degree, which will be cool.
Georgia Institute of Technology is one of the best schools for aerospace engineering in the U.S. I'm so lucky to have such an amazing school so close to home. I've applied to study aerospace engineering there, and hopefully, they let me in. They are always in the top three for any aerospace engineering program. I'll probably know for sure by early December, but I know they have said I'm a great candidate.
Hopefully, I will graduate with a bachelor's degree in aerospace engineering at 14, and then I need to get my pilot's license, which I'll have to wait until I'm 17 to do. So after my bachelor's degree, I want to do my master's at Georgia Tech and then do an internship with Elon Musk. I'd like to get my Ph.D. at the Massachusetts Institute of Technology (MIT) and then go on to work at NASA or SpaceX.
I'm inspired by the physicist and engineer, Nicola Tesla. Thomas Edison's company hired him in the late 1800s, however Tesla ultimately resigned over issues about being paid. But Tesla didn't give up and decided to continue pioneering ideas that would change the world. Neil deGrasse Tyson inspires me, too. He's one of the most famous astrophysicists in the world and he's Black. It's pretty amazing to see someone so famous who is of my skin color that people look up to, especially in the U.S. where racism is real.
Another amazing thing that has happened this year is that Steve Harvey saw my story and asked who was paying for my college tuition. When my parents explained that they were, Steve then said that his organization would pay.
College is expensive, and not only is he paying for my bachelor's degree, but he's also given me a computer and is paying for all my books, too. Honestly, it's crazy that he would do that for me and I'm really grateful. It's been a while since I've seen something so kind—he's taking this financial burden from my family.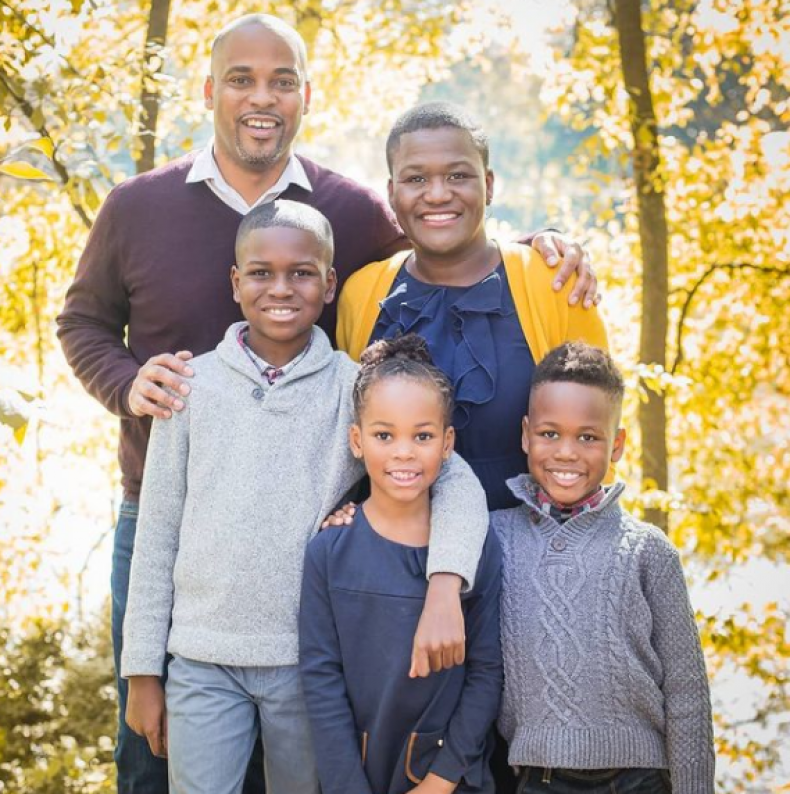 Like most children, I have argued with my parents, but a lot of gifted kids get bored if their minds aren't fed. I have such amazing parents who really tried for me, didn't give up and who strive to have strong relationships with me and my siblings, which is really cool. They teach us to be kind, have compassion for others, and see not only the gifts in ourselves but the gifts those around us have, too.
I have a lot of friends from the local church my parents go to and the kids in my neighborhood. They were amazed at me going to college and then they didn't really care. They think it's cool, but they just think of it as me going to a different school—we just hang out like normal kids.
The number one thing I'd tell other kids is not to let anyone tell you what you can and can't do. Of course, there are rules and laws in place that help our society, but if someone says that you're not allowed to pioneer something, or there's no way you'll make a certain team, or be able to play a song you want to learn, I think that's just a reflection of that person, not you.
And if you think you can't do something, at least try. Always trying is so important.
Caleb Anderson is currently studying for his high school diploma and is a college sophomore at Chattahoochee Technical College. He plans to study for his final two years of a bachelor's degree in aerospace engineering at the Georgia Institute of Technology in 2021. Caleb lives in Atlanta with his mom and dad and two siblings. You can follow them on Instagram @calebandersonandfamily
All views expressed in this piece are the author's own.
As told to Jenny Haward.