'I'm 14, I Help Rescue Dogs by Donating My Handmade Bow Ties'
Anybody who knows me, knows that I always like to look dapper and professional. Even when I was younger, my go-to was a bow tie. I would wear one everywhere.
At the age of eight, I was at a stage where I just wanted to do everything my big sister was doing. I even called her my second mom. She had started making hair bows and wigs for girls and any time she was at the sewing machine I would also want to be using it. When I was two years old I had been diagnosed with a speech, comprehension and fine motor skill delay, so due to my challenges with my fine motor skills my sister was a little worried about letting me use the sewing machine.
My mom had the amazing idea that I should cut the fabric for the hair bows and help my sister that way. Then, as as my fine motor skills began to improve, I was able to start using the sewing machine myself.
The first ever bow tie I made, with the help of my sister, was Teenage Mutant Ninja Turtles themed. I still have it and I love it, because it was the first of many others. Once I began wearing my creations in public, people would say how much they loved them and began selling them.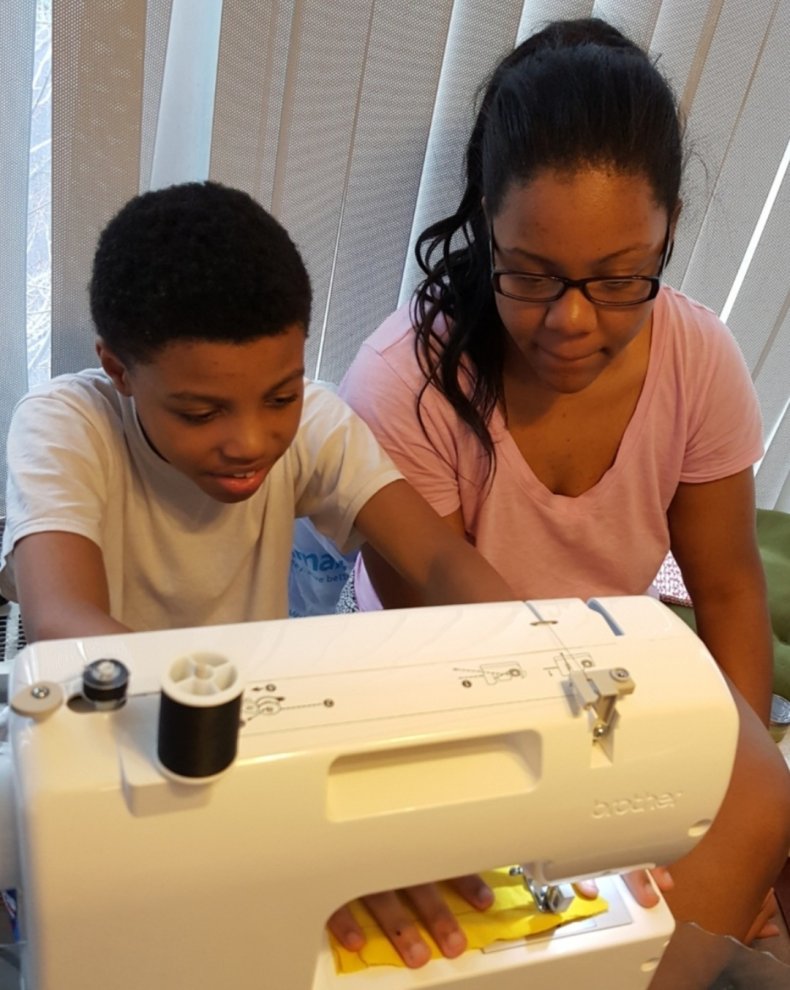 Then in 2017, I saw the effects of Hurricane Irma and Hurricane Harvey on Texas and Puerto Rico and found it really sad. As I watched people getting rescued and helped on TV, I began to wonder why I wasn't seeing dogs and cats and what was happening to them. I then saw on social media that some of the dogs and cats that had been displaced by those hurricanes were being taken to the ASPCA in New York. I thought this could be an opportunity for me to help dogs get adopted by providing dog bow ties for them to wear. If people can wear bowties, why can't dogs? They're going to look just as dapper and cute.
My first bow tie donation was to the ASPCA, but unfortunately I learned shortly after that dogs who are in shelters for too long can end up being euthanized.
It was painful to hear that, so I sat down and made it my mission to help as many animals as I can find a family and a loving home and avoid the risk of being euthanized.
Since then I have donated more than 1,000 bowties to many shelters across the U.S., including the Mt. Pleasant Animal Shelter, PAWS Chicago and the Delaware Humane Association. The shelters have told me it really helps and have sent me so many photos of the dogs who have been adopted. You don't normally see a dog wearing a bow tie at a shelter, so it's unique. Even something so small can have a major effect. It's like the idea of the butterfly effect in my opinion, that something so small can have a huge effect. I feel that's what my bow ties can do for the lives of dogs. They help the dogs stand out and get adopted. So many people were asking for bow ties for their dogs that I decided to pivot to a business that makes bow ties for dogs and I started Beaux and Paws.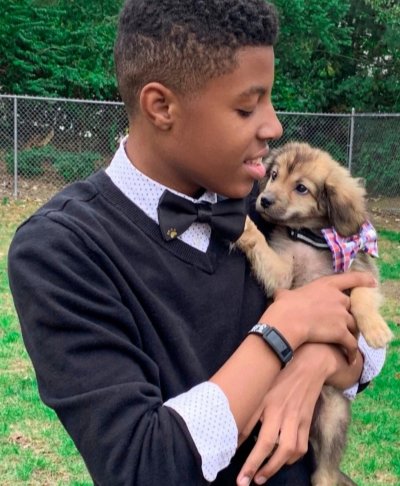 I also started a mission in 2019, called the PAW-SOME MISSION. My aim is to donate my dog bow ties to at least one shelter in all 50 states across the U.S. So far I have donated to around 30 states including New Jersey, Connecticut, Pennsylvania, New York, Virginia, Georgia, Florida, Illinois, Ohio and Arizona. Unfortunately with the COVID-19 pandemic I have had to postpone donating in person for a little while and ship the bow ties instead. I recently partnered with the Soi Dog Foundation in Phuket, Thailand, and I am donating bow ties to the dogs from Thailand who are flown to U.S. shelters to be adopted.
In 2018, I received a letter from former President Barack Obama commending me for my community work and I have also made bow ties for President Joe Biden's dogs, Champ and Major, though I don't know if they have received them. I took part in Delaware Humane Associations 'in-dog-uration' for Joe Biden's dogs and helped them raise money. That was amazing, I was so happy.
I also sell my dog bow ties and if I receive a big order, my sister and my mom will help me, but otherwise, I make the bowties on my own. So I have to stay on top of my time management. If I have a lot of homework, I probably won't make as many, but during my free time I'll make more.
I'm really proud of myself for what I've accomplished and how I've been able to help my community. My mom and sister tell me every day that I have a heart of gold and that they're really proud of me. My mom is my best friend and number one supporter. She gives me so much encouragement and advice every day, I'm very thankful.
I'm not able to have a dog where I live, but hopefully we'll move and I'll be able to get a Pomeranian, golden retreiver or a daschund. I also want to start expanding my business to include a clothing line for dogs, pet treats and a book. Ultimately, I want to find more ways to help dogs. A big goal of mine is to have a foster home for dogs and provide them with a happy place to live before they are adopted.
Darius Brown is the founder and CEO of Beaux & Paws and donates a portion of his profits to the ASPCA. You can find out more at his website Sir Darius Brown or follow him on Instagram @sirdariusbrown. You can donate to his PAW-SOME Mission here.
All views expressed in this article are the author's own.
As told to Jenny Haward.