'I'm 17. I Lost Both My Legs After a Head-On Car Crash'
After I finished out my junior year at Clearfield High School in Utah in June this year, I had a really good summer with all of my friends. I'm a cheerleader and on the golf team so I have a big group of friends and we were hanging out together and swimming a lot.
At the very end of July a friend had invited me and five others to spend the weekend at her cabin in Bear Lake. Our last day there on July 30 was just a normal day and we started driving back after dinner through the Logan Canyon. There were four of us in the car, because the other two friends had gone home the day before. We were all wearing seatbelts and I was in the back passenger seat. I don't actually remember what happened next with the accident or a couple of weeks afterwards, but I have been told since that we were driving through and an alleged drunk driver came from the opposite direction and hit the car head on.
We were in the canyon with no cell service for an hour and all four of us were injured, but my injuries were the most extreme. Fortunately, there were people who had driven past and stopped to help us; a few had medical training of some sort and one person had a satellite phone. The emergency services arrived and took me to Logan Regional Hospital before deciding to take me by Life Flight to Primary Children's Hospital in Salt Lake City because of how bad my injuries were.
My parents met me there, but because of the pandemic only one parent could come into the hospital. Something I do remember is seeing my mom right by my side as I was being wheeled through the hospital. I was then moved to the University of Utah Hospital where doctors carried out nine surgeries on me in four days. I was just coming in and out of surgery and was heavily sedated so I don't really remember any of that. It all felt kind of like a bad dream. Apparently I kept saying, "Mommy, Mommy, my belly!" and my mom would reply, "I'm right here, you're going to be OK."
About two weeks after the accident I became more aware of where I was and what was happening, but I still didn't quite know the full extent of my injuries. I didn't realize that the doctors had amputated my legs because I couldn't sit up and see and because of the paralysis I couldn't feel anything anyway.
When my parents told me, I didn't quite understand. So they had to tell me all over again the next day. For the first few days after I understood that I had lost my legs, I remember feeling jealous of someone walking in the room. I felt that they were lucky to be able to do that and I realized I wouldn't ever be able to walk again. I remember watching a movie in the hospital where the cast were running and climbing trees—that was kind of hard to see.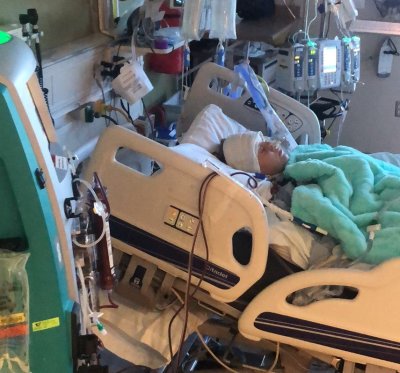 Little things like that would make me feel sad. But, overall I knew that I would be fine and I felt really confident that I would be able to handle the situation. My confidence probably comes from my siblings; my older brother and I are best friends and he is really confident. He always tells me how beautiful I am and he really taught me to be confident, too.
Taking into account the intensive care unit (ICU), the hospital and the rehabilitation center, I was in hospital for 75 days in total. When I finally got to come home on October 13, my family and the community had arranged a big celebration parade for me.
Beforehand my parents had mapped out an area in Syracuse we would drive through so people could line the streets. It was about a mile in total and there were people lining every single part—no spots that were empty. We had my cheerleaders in front of us performing and we had a police escort and fire trucks.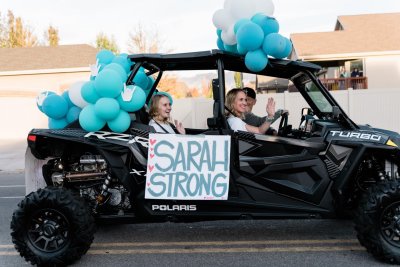 I knew that there was going to be a parade but I didn't realize how big it would be. The number of people who attended and the overall feeling of the parade was definitely a surprise. There were people there that I didn't think would attend and people I didn't even know who had come to support me and were holding signs. It was the best feeling.
Since then, my home life has changed a lot. I have had to relearn how to sit up, balance and get dressed. Little things like rolling over that we take for granted are really hard now for me. So my morning routine takes time and I still need help getting in and out of my wheelchair. Once I'm in my wheelchair it's fine, I can go out and have dinner with my family and things like that. Everything feels normal as far as my family and friends being around me, but I still have to relearn skills, which makes daily life very different.
But nothing has really changed about my plans for the future. I'm studying online for now, although going back into school is an option. I've always wanted to go to Utah State University and hopefully be an elementary school teacher. We're looking into what the wheelchair access is like there, but that's still where I want to go.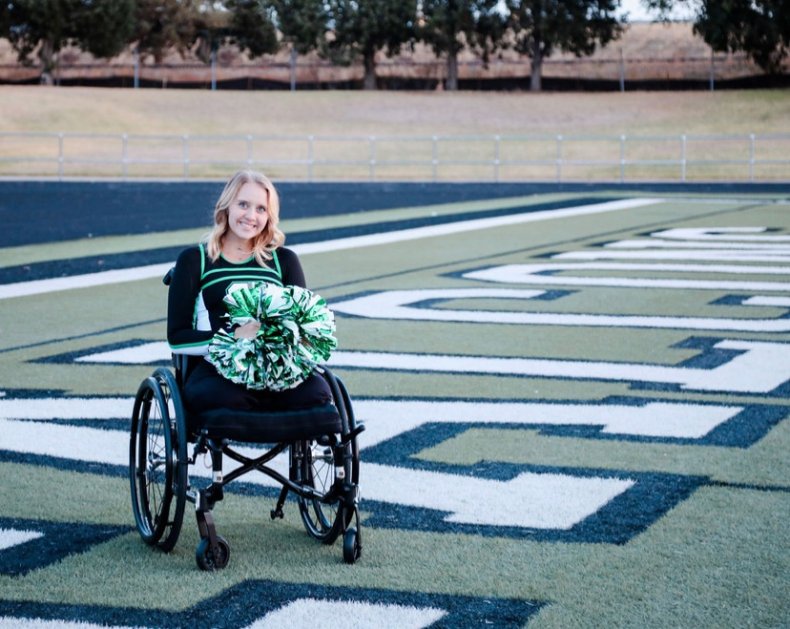 I don't think I will ever have prosthetic legs because of my paralysis. I have no hip function so I wouldn't be able to walk with them if I got them, but I haven't dwelt on negative feelings. I have had angry feelings and thoughts towards the other driver but it's not something that sticks with me. If I constantly thought about it, it would consume me, so I have chosen not to.
We've had so much community support; people have brought us gifts, donated to my GoFundMe and sent beautiful messages. People from around the country and the world have reached out with nice messages for me to read. We read all of them—they're so great, and a big part of what is keeping me going. The support has been so amazing.
I am now going to be thankful for everything that I have, instead of dwelling on the things I don't have. I want to make the best of every single moment because I realize one little thing can create huge change. I just want to live every moment fully with each person in my life and make the best memories I can.
Sarah Frei is a senior at Clearfield High School in Utah. She lives in Syracuse, Utah with her family and is planning to become an elementary school teacher. You can support Sarah through her GoFundMe, the Sarah Frei Care Fund and you can follow her on Instagram @strong.like.sarah
All views expressed in this piece are the author's own.
As told to Jenny Haward.