I sometimes lie about my job when I meet someone new. I say, "I work in a startup," which sounds pretentious enough not to get asked anything more.
But a big part of what I do is helping people to have more open, honest conversations around death. So more often than not, I bite the bullet and tell those that ask that I'm head of a funeral business. Some people completely shut off (understandably!), but most end up relishing the opportunity to get into a—sometimes gritty, sometimes emotional—conversation. Death is often something we don't give people enough space to talk about, and I feel it's really important that we change that.
I'd be lying if I said I always wanted to work in funerals—I totally fell into it. I had worked for a number of startups, but wanted to do something more meaningful. A friend mentioned an idea he had, to change the funeral industry in the U.S. It didn't take much searching online to see that much of the industry was years behind where it could be. We often felt that what we were seeing was out of touch with what people seemed to want.
The funeral industry can make death pretty intimidating for many and it's not something most of us know much about. Often people get into working in funerals through their family, with funeral homes handed down over generations. That's perhaps one of the reasons funeral traditions are so deep rooted. That and the fact that most of how we deal with death in many countries hasn't been updated for many years. A somber, Victorian-style funeral is right for some people. But that's not the case for everyone, and until recently there haven't really been enough options for people who want to remember someone differently.
So, my friend and I got chatting about how we could bring our experience from startups to make the death industry better, and set up a cremation business in the U.S., which we sold a few years later. The first time the phone rang it was terrifying. You know you're about to talk to someone at one of the most difficult moments in their life. What I came to realize though, is that the job's far less sad than I expected. I found I could help people, simply by offering clear and calm advice at an impossibly hard time, which gives them the space to grieve.
And that first call? It was actually just my mom wishing us luck. I'd never been so relieved.
In 2019, I met Dan Garrett and Tom Rogers who had set up Farewill, which at the time was focused on helping people access wills and probate more affordably. We realized that there was an opportunity to make a massive difference to people's experience of death as a whole. I joined their team and we launched Farewill's funerals in January 2020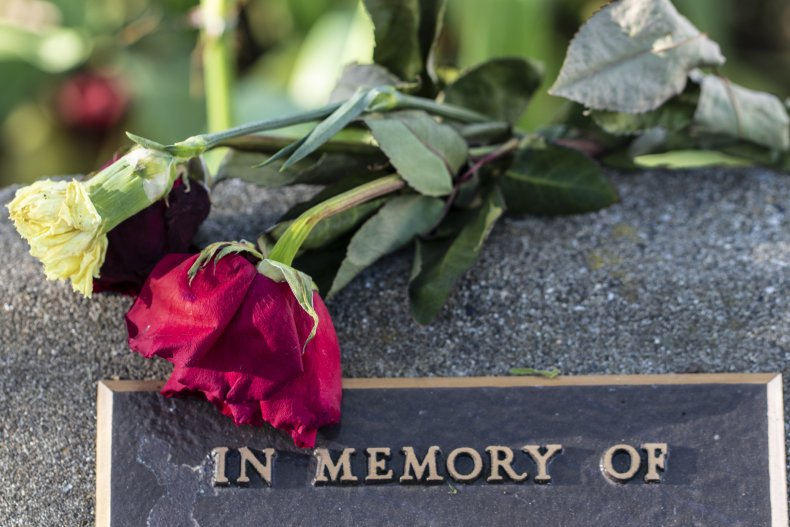 We started from scratch, ignoring tradition and focusing on what customers told us they wanted and what they found difficult. We started by offering direct cremations, where the cremation happens without the family present and we deliver the ashes so that they can hold a memorial in whatever way they want. It also costs around 80 percent less than the average funeral in the U.K., which is really important to me.
One of the first families that we helped was a terminally ill woman and her husband. Being able to arrange a cremation for less than £1,000 (less than $1,300) meant that they had enough money spare to arrange a road trip around the U.K. They spent their last weeks together going back to the places that meant the most to them, ending at the place they'd met.
That couple was not at all alone in worrying about funeral costs—in 2020 around 9 percent of people paying for a funeral have gotten into debt in the U.K., while the average funeral in the U.S. costs somewhere between $6,000-$10,000.
Of course, it's not just about money. Some people just don't want the expensive stuff that often comes bundled in with a funeral. Another family we helped used the money they saved to take the ashes to Florida and scatter them on a beach that meant something to them, turning something solemn into a celebration.
But for some people it's really important to have some time with the coffin and say goodbye that way, so we have started to offer simple cremation ceremonies where the family can attend.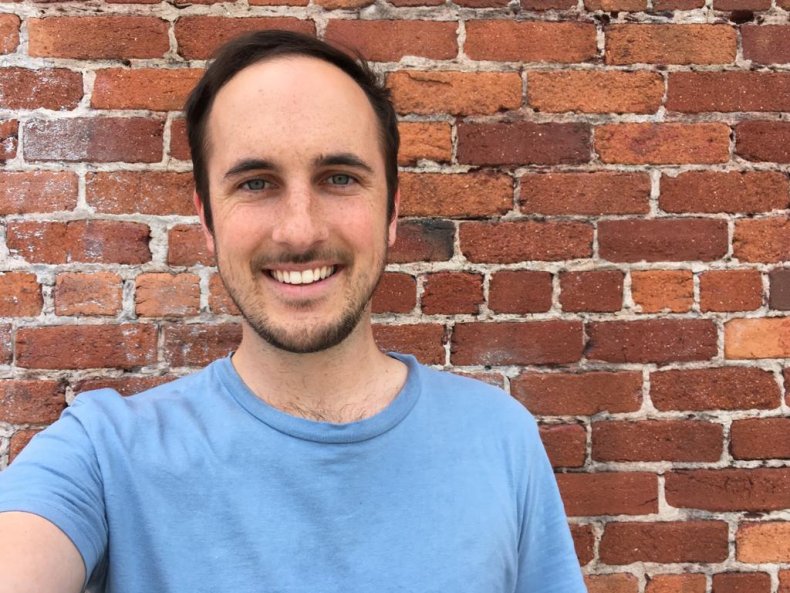 It's an interesting business to recruit people into. No-one joins a funeral business for the glamour, and some of the conversations I have can feel quite surreal. But our team is younger than you might imagine. It's not always an easy sell, but the people who do join us are motivated by a real desire to do something good.
The pandemic has been a challenge for the team, getting used to working together remotely and we have, sadly, seen more deaths than normal because of COVID-19. This year I expect to oversee around 1,200 funerals.
Personally, it's tough not being in the office with everyone. When you're having difficult conversations every day, it's great to be able to be there for each other. But, we've made sure to speak to each other lots, and we've tried to be creative with organising social events that work remotely. We did a digital life drawing class together a couple of months ago, and it was great seeing all the art at the end—well, other than my own!
And even the surreal conversations are good. There's a real issue with the way we talk—or don't talk—about death. So many old-fashioned words and phrases are used: a cadaver, the remains, a hearse. And there is often a deep-rooted discomfort with having conversations about what you want when you die. I'm glad I can be there to have pragmatic discussions about death with my friends and family, and that my job helps more people do the same.
Being a part of those conversations about death has helped me to think about life. Building meaningful relationships with friends and family is so important—it's those connections that people talk about in their last days.
I remember a funeral we organized for a six-year old girl. There's nothing that hits you more than the death of someone so young. But what was striking was how her family spoke about the impact she'd made in such a short time, bringing so much happiness to the people who knew her. I realized that life isn't just about how long it is.
I'm turning 30 in January, often a moment to reflect on what you've done and where you want to go. I've realized that, weirdly, I've experienced so much life by experiencing so much death.
Matt Morgan is general manager, funerals, at Farewill, a U.K. business on a mission to change the way the world deals with death. Farewill has become the largest provider of wills in the U.K., and has recently launched a new affordable cremation ceremony. Find out more at farewill.com and @Farewill.
All views expressed in this piece are the writer's own.