'I'm 6, I Got a Book Deal After My Rap Went Viral'
I'm in first grade and I'm six years old. I have a lot of hobbies. I like to play, watch TV, run, draw and I like to ride. I also love my blocks. One time I built a skyscraper and I showed the picture to my mommy and daddy and another time I built something that was like a hotel. I was trying to build a skyscraper again but I made something better. It even has two spaces on each side of the building where cars park. My mom said I should be an architect and I asked her, "what's an architect?" So I have wanted to be an architect since I was three-years-old.
My daddy thought it would be cool to take the "a" from architect and turn it into an ABC rap about careers, so it was something I could use. I helped Daddy come up with the words firefighter, nurse and architect for the rap and I was practicing it for two weeks.
We put the #YouCanBeABCs​ rap online on a Friday at the end of October 2020. I remember because Mommy and I always have sleep parties on Fridays. I get to decide where we sleep, we can either go in my bedroom, my mommy and daddy's bedroom, the den or the office. Daddy isn't allowed, his job is to get us food. Daddy got me and Mommy smoothies that Friday and then Daddy said we should record our rap. Daddy did the beatbox for our rap, but I can still beatbox better than him. I joke that he was horrible at it.
When people started watching the video it felt awesome! Today With Hoda & Jenna played my video in October and Daddy remembers that one of the anchors said he was holding down the beatbox. I was shouting at the television, "do not give him this respect!" It annoyed me so much!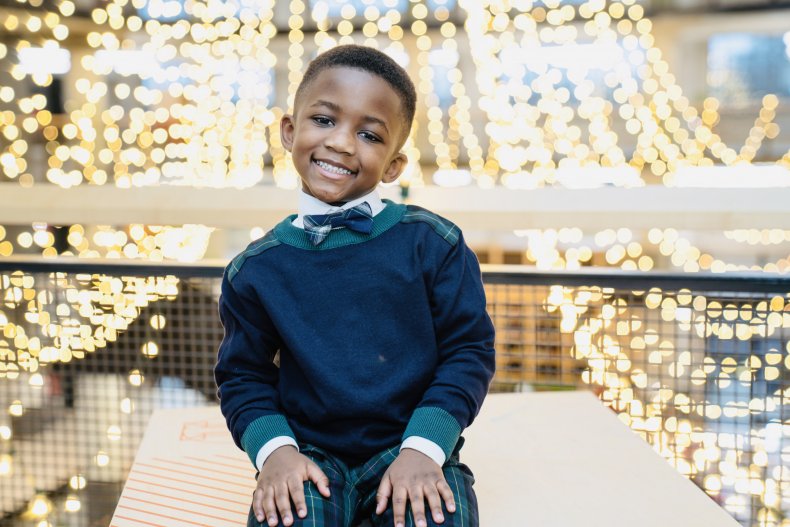 I was also on The Ellen DeGeneres Show. It was really great because I got $10,000 for college each time I was on there. I went on there two times; in October and in January this year, and one plus one equals two, so I got $20,000. I have a lot of words for what it was like talking to Ellen: great, spectacular, awesome, super and superb.
Ellen also gave me SpongeBob SquarePants stuff, Black Panther stuff, Diary of a Wimpy Kid books and a poster with my face on it. It was a big banner that was six feet long. It has a knight on one side, a robot on the other side and a castle in the middle. I have now read all the Diary of a Wimpy Kid books and two books I got from Santa that I didn't even ask for. I love reading and it only takes me two days to read a book.
I have a book about the ABC rap coming out, it's a picture book. I have seen a picture of what I will look like in the book and it looks exactly like me. It has the same big ears, same mouth, same nose, same eyes, same face and same chin. I thought my book was being published on St Patrick's Day which is in March, but Daddy says it will actually be published in November.
I would love Teddy and Fuzzy to read my book. They are two stuffed animals and they're two of my best friends. I got Teddy from Mommy when I was just little and Fuzzy was my second toy—they are my favorites.
We also went to a recording studio on November 8, election day, last year and recorded the ABC song again. I remember wearing a "Vote" shirt and that I got fruit snacks. Daddy brought some lollipops, we had a refrigerator full of soda and there was a big TV that could play almost anything!
On January 18 this year, Martin Luther King Jr. Day, I helped to clean up the community in Memphis where I live, because everyone should have clean places to play and explore. In the future, I want to be the president too. If the coronavirus went on until I was president, I would tell everybody to keep their masks on, and I would demand it. DEMAND IT! I also want to have more Nerf gun fights with Daddy this year and go to the movies. And I'm thinking about singing my ABC song in a different language: Japanese.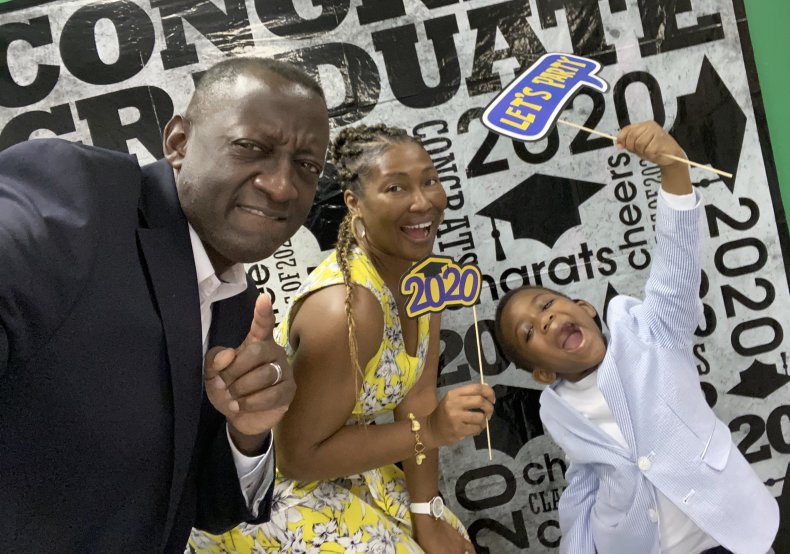 Mommy and Daddy are super proud of me and when I go to school, my friends say I did a good job. We have heard from folks around the world; people have sent us lots of messages. Daddy says it is a blessing and he wants other kids to have opportunities like I have had. I would like to tell other kids to put their thinking cap on and engage and tell them that they can be anything they want to be!
Robert Samuel "Sam" White III lives in Memphis, Tennessee with his dad, Robert White II and mom Stephanie Nerissa White. You can follow him on Instagram @morewithsam_ and on Facebook at More With Sam. The book You Can Be ABCs by Robert White II and Robert Samuel White III will be available in November and can be pre-ordered here.
All views expressed in this article are the author's own.
As told to Jenny Haward.