'I'm 60, Single and Childless. I Worry Who Will Care For Me'
When I turned 40, my childhood friends and I threw ourselves a birthday party and called it, "Bowling for Estrogen." I had known these three women almost my entire life and it only seemed fitting to reach such an eventful milestone among friends with whom I had gone through almost every developmental stage. When we turned 50, we threw another party and called it, "Hot Flash Birthday Bash" and charged admission, which we donated to a local charity in our hometown. And a few months ago, when we turned 60, we called it, "Osteopalooza 2022" and celebrated it by spending the weekend in a fancy house with a view of the ocean at the Oregon Coast.
For some reason, this particular birthday was hard for me to swallow. Maybe it was because my friends had accomplished all of the three m's: Marriage, mortgage and maternity, while I had only accomplished one—mortgage. They all had husbands, children and even grandchildren. I didn't even have a meaningful relationship. I was depressed the whole weekend scrutinizing my life and trying to figure out why I decided to take the road less traveled while they took the traditional route and had a lot more to show for it.
From the time I was a teenager, I knew that I didn't want a conventional life when I grew up. I wasn't quite sure what that life might be, but I knew it didn't involve necessarily getting married, having children and staying in my hometown. I knew I'd have to leave and move to a bigger city where there were more opportunities for ambitious young women like me. My mother had also always encouraged me to move away and live on my own and stressed how important it was for me to have my own money and not rely on anyone else for financial support. So, when I graduated from college in my hometown, I found a job and moved to Portland. Gloria Steinem would've been so proud of me, even if I didn't really know what I was doing.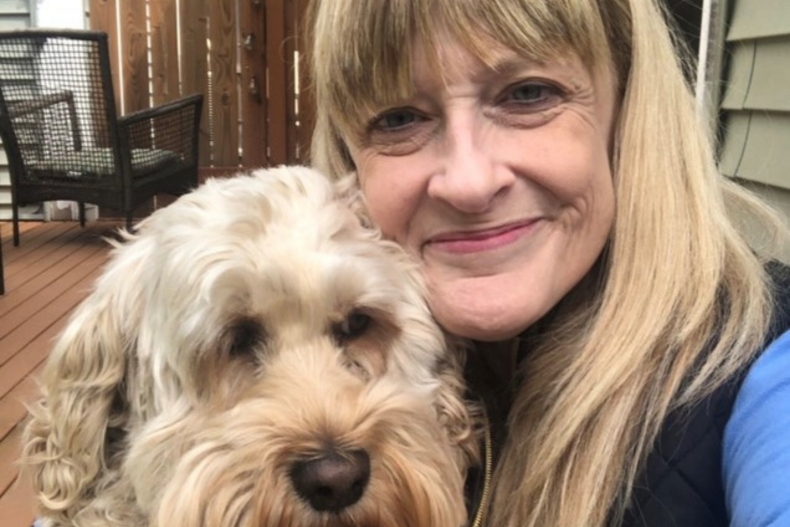 For the next 15 years, I was the Indiana Jones of the employment world. I hopped from job to job. I was a promotion assistant at a classical radio station. I was a marketing coordinator for a home builders' trade association. I was a legislative assistant at the Oregon State Capitol. I was a communications specialist for a non-profit economic development think tank. I was an account executive at a TV station and even had my own late-night show introducing old movies. And I sold print advertising for a chain of newspapers, which is the field that finally stuck and what I'm still doing today.
By the time I was 38, I finally felt settled into a career I enjoyed and with a wonderful circle of friends I had cultivated over the years. I lived in a nice apartment in a suburb of Portland that was only 45 minutes away from my parents' house so I could still come home for an occasional visit and stay connected to my childhood friends who had never left.
The only thing missing was a meaningful relationship and although I had dated a little and thought I had fallen in love a few times, I was still single, but didn't feel pressured to get married. I just assumed I would eventually meet a man who would understand my perspective and embrace my need for space and autonomy.
Then one morning, the phone rang. It was my father sobbing and telling me that my mother had suffered a brain aneurysm and was being rushed to a hospital in Portland. By the grace of God, she survived. But when she woke up from surgery, she couldn't walk and was experiencing expressive aphasia, which is the inability to retrieve the right words. She couldn't even remember the names of her children.
It became immediately apparent that she was going to need more help than my father could give. And that's where I came in. Because I was the youngest of six, single and with no children, it seemed the logical choice for me to step up to the plate. So I quit my job, gave up my apartment and moved home to do whatever it took to help my mother recover. While she went to a skilled nursing facility for two months to rehab, I moved back to my hometown. I didn't even have time to think about it. My family was in crisis and my mother needed help.
When that artery burst in her brain, my life got put on hold. It was all about my parents. Even though my mother recovered enough for me to go back to work at the local newspaper, sell advertising and live down the street from them, they still heavily relied on me for things like taking them to the doctor, doing the grocery shopping, helping cook dinner and even mowing the lawn. And when my father died suddenly two years later, I moved in with my mother.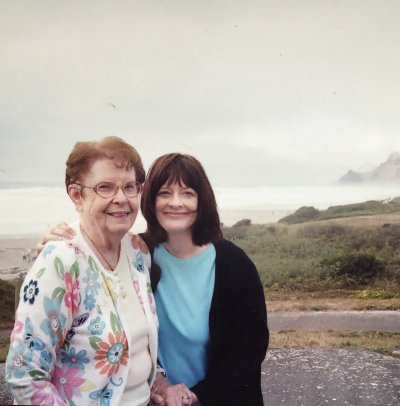 We would be roommates for the next 12 years. I became obsessed with trying to give her the quality life she deserved but couldn't manage on her own. I was determined for her to not live life like a disabled shut-in and took her everywhere with me. We were inseparable. We did everything together. I had no social life, I didn't date and I didn't travel. I only spent two nights away from home the whole time I lived with her when I went to the coast with a friend.
It was so stressful trying to coordinate care for her while I was gone that I ended up popping Xanax the entire time thanks to all the anxiety attacks I was having.
My mother died when I was in my early 50s. I was still single and childless. And the dreams that I had in my 20s and 30s were long gone. What replaced them was a sense of pragmatism and concern about the future. How would I jumpstart my life? I had spent my peak earning years at a small local newspaper with an even smaller salary. Should I quit my job and find something that paid better so I could save for retirement? In the end, I found a much better paying job still selling print advertising.
Now I'm 60 and I find myself worrying about what will happen to me if I become sick or incapacitated. About six months ago, I experienced my own health crisis and had to rely on others for help. I couldn't do anything. I was overcome with such crippling vertigo that I couldn't even sit up without vomiting.
My doctor suspected a stroke in my cerebellum and until my insurance approved an MRI, I was terrified that this was what my life would be like now; that I would be totally dependent on people to even walk my dog.
The MRI came back negative and I was finally diagnosed with a vestibular migraine. But it was an eye-opening experience—I was out of commission for three weeks—and the point at which I really began to feel concerned about my future. After all, what's going to happen to me when I'm really old? What if I fall and break a hip? What if I get dementia or Alzheimer's? What if I have an aneurysm? Who will be there to help me?
My life definitely didn't turn out the way I planned. I never made any real money. I never went anywhere. And I never met the man of my dreams. But caring for my mother gave me something I never realized how much I needed: Purpose and meaning to my life.
Although my job takes me to Portland a lot, I decided to stay in my hometown because I have such an amazing group of friends and support system there. I live in a little house with a reasonable mortgage and I converted my detached garage into a studio apartment, which does very well as a vacation rental since the area I live in is the epicenter of Oregon Wine Country.
I decided after that "Osteopalooza" weekend and more reflection that I don't regret taking the road less traveled. It's made me who I am today: Strong, resilient and independent.
Stephanie Baker grew up in McMinnville, Oregon and graduated from Linfield University with a bachelor's degree in Mass Communication. She and her friends have already planned their 70th birthday: "Depends and Friends."
All views expressed in this article are the author's own.