'I'm a 74-year-old College Student'
One morning, while I was on a two-and-a-half-mile hike around a lake near my house in Bellingham, Washington, I came across Marie, a musician and professor at Western Washington University. I knew her from going to live music events.
Marie told me that she was giving a lecture two weeks from then, and invited me to attend. And so, in 2011, when I was 62 years old, I attended Western Washington University for the first time since I received a teaching certificate in 1972.
When I arrived at the college, I was met with an empty room. I went to the office and asked, "Isn't Marie supposed to be giving a lecture now?" They said, "That was yesterday."
Coincidentally, I looked down, and on the front desk was a brochure about a poetry lyric class that Marie was teaching. I asked the woman at the front desk, "When is this class, and where is it?" She replied, "It's right down the hall, and it starts in 10 minutes."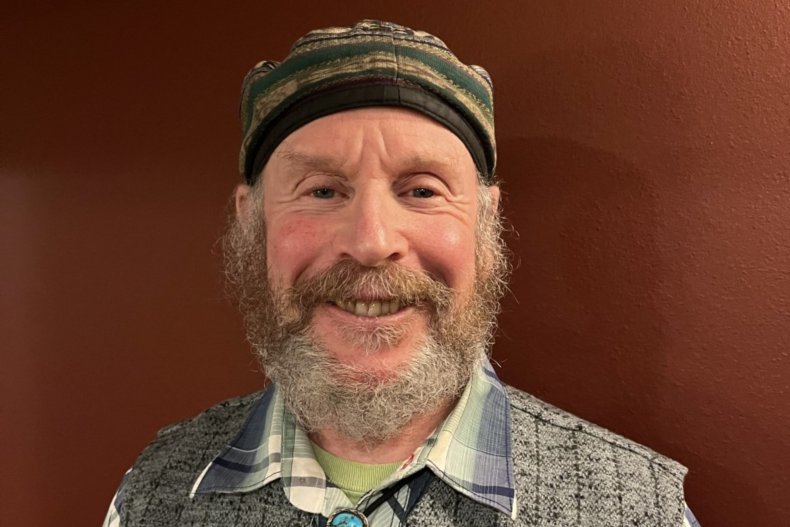 So, I impulsively walked down the hall and into the poetry class. I asked Marie if I could sit in the class and she replied, "You can sit in it once, but if you want to take it more than once, you need to register."
When I sat down, Marie immediately gave the class a prompt to write a poem. I had only written one or two poems in my lifetime and I was frightened, but the poem turned out better than I expected.
I had a lot of fun in that class, so I went back to the main desk and asked if any more classes were happening on that same day, and to my surprise, there was another creative writing class that was starting in 10 minutes. I enjoyed both classes so much that I signed up for them.
What led me to poetry
Before attending Western Washington University, I had been a chiropractor for 25 years until I retired in 2004.
After retiring, I spent three years tending to my backyard because I love gardening. Being in healthcare for a long time had been intense, so I wanted a break from people; I liked the solitude of being in the garden.
But in 2006, I went in the opposite direction and spontaneously joined an improvisation group, which was fun. We met once a week and played improvisation games which required me to think fast. A few years later, I stopped doing improv classes as my wife Colleen and I started traveling for long periods of time.
When I retired from being a chiropractor, I knew there was something missing. After taking classes at Western Washington University, I realized that we are all creative and a lot of us, including myself, had to push that down because it wasn't encouraged while growing up.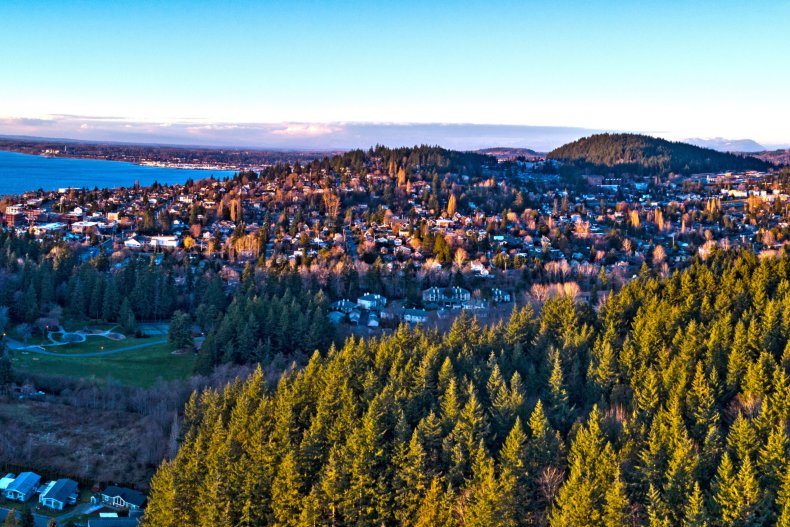 In fifth grade, I remember writing a story that I thought was imaginative, and my teacher didn't do or say anything to encourage me. So I thought: I guess I'm not a "writer." But, in hindsight, I believe that if that teacher had encouraged me more, my life may have gone in a whole different direction.
Why I love studying in college
Western Washington University has 10-week quarters so I needed to commit to staying put for that long. When I finished my first two in 2011, I took another two classes and have continued ever since. I am now 74 years old, and have taken 23 classes.
The reward I get from taking these classes is intrinsic. I'm not working towards a degree. but I am doing them for fun.
In a lot of these creative writing classes, we get prompts from the professor to write something on the spot. To my surprise, I did pretty well with making a quick story and was even surprised that some of my 20-year-old classmates were having a hard time with it. I realized that my improv background helped me to quickly put a story together.
Once, I had to write a song and sing it to the class, which was unbelievably stressful. So, I took Johnny Cash's song, Ring Of Fire, and wrote my own words to it. I was intimidated by the person who presented their song before me with his melodic guitar and smooth voice.
I felt immense relief when I finished. In my class review, Marie wrote, "Your song was terrific!"
Navigating the age difference as a college student
In college, the majority of the students are from the ages 18 to 23. Occasionally, I see somebody who looks like they are in their 30s or 40s, but I rarely see somebody older.
I feel like a reporter embedded in a different culture sometimes. At first, I found that many of the other students were not speaking to or engaging with me. But I learned that when I speak to them first, they are very friendly and the age barrier falls very quickly.
Over the years, I have made a lot of friends at college. I have a big garden and I need help, so a few of my classmates have become garden helpers over the years. Most recently, a friend that I met at college was a house-sitter for me and my wife, Colleen, while we were away.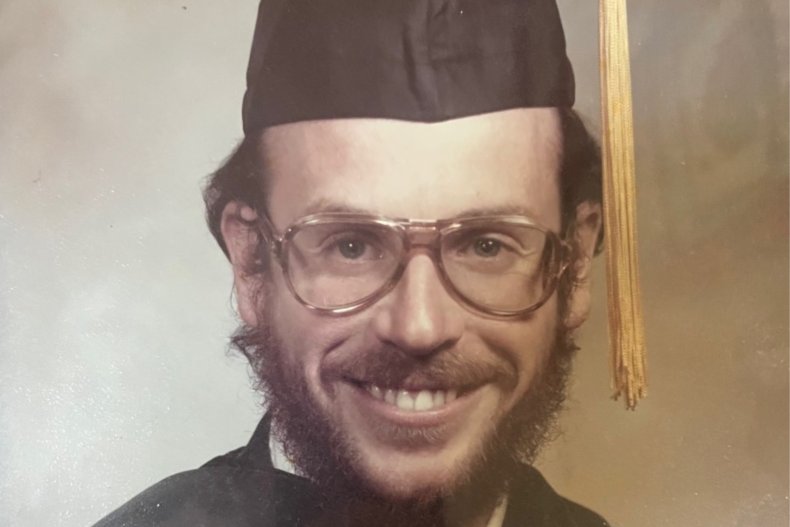 I also have a friend named Jackie, who's 29 years old. She is very funny in a blunt way. We go on walks and talk about a lot of things. She will often jokingly say, "Do you have that opinion because you're old?"
Studying after the pandemic
I'm currently taking a class called Upper Level Poetry. It's the first class that I have taken in four years, since the pandemic.
I was very careful when choosing the setting of the class. It's in a brand-new building that has a great air filtration system and high ceilings. It also has roughly 15 students attending, but I'm still being very careful. It has been an immense pleasure studying again after the pandemic; I love poetry.
At first, I thought that other students had an unfair disadvantage, as I have a lot of life experience, but many of them school me with amazing writing. It makes me realize that it takes more than experience to make a writer.
In addition to studying, I sometimes get to facilitate weekend writing workshops. I think studying and attending workshops is something that a lot more people my age should consider because it helps keep your mind sharp.
For most people, golden opportunities often appear in unlikely places. I think the key to life is recognizing those magical moments. I'm sure I miss lots of them, and everyone else does, too.But choosing to take a poetry class at the age of 62 was one of the times that I listened.
Harvey Schwartz is a part-time student at Western Washington University. He has been taking additional classes for over 12 years. You can find out more about him on his website.
All views expressed in this article are the author's own.
As told to Newsweek associate editor, Carine Harb.
Do you have a unique experience or personal story to share? Email the My Turn team at myturn@newsweek.com