'I'm 8, I Found a 25 Year Old Message in a Bottle'
I live in Chéticamp in Nova Scotia and I'm 8 years old. On October 24, 2020 I was playing with my brother and some friends down at the pond beyond our garden. I had climbed a tree near the pond and when I was jumping down I saw a bottle beneath a pine tree.
The bottle was sort of hidden, you'd only have been able to see it if you were very close.
I thought it was just a bottle that had washed up there and was empty, but when I went to pick it up, I saw there was paper inside it. I tried to open it up straight away but I couldn't because the lid was on tight, so I asked my mom to try to open it, but she couldn't either. It was totally stuck. We had to use our can opener and pliers on our swiss army pocket knives to get the lid off. It took us about 20 minutes.
Inside was a letter written mostly in French from someone called Nellie Nadeau. I don't speak French so I could only read the English part, which said: "Dear friend, me and my friends have decided to write to someone who may become my pen pal. I have sent my bottle from the Magdalen Islands. We are super happy if you write me. If you are interested to write me, address above." I was excited but a bit disappointed that it wasn't a treasure map.
My mom has explained that the pond here sometimes opens up to the ocean beyond it, but the water level rarely comes up to where I found the bottle. She said it has only happened once in the past seven years we have lived here. So, we think the bottle had been waiting there under the tree since then.
The date on the letter says "12 August, 1995" but Mom said that the handwriting looked like a teenager had written it, so Nellie probably didn't live there anymore. We looked her name up online and my mom's friend tried to find her on Facebook, and about a month later we found a family doctor in Alaska who had grown up in Quebec with the same name, Nellie. So, I decided to write back.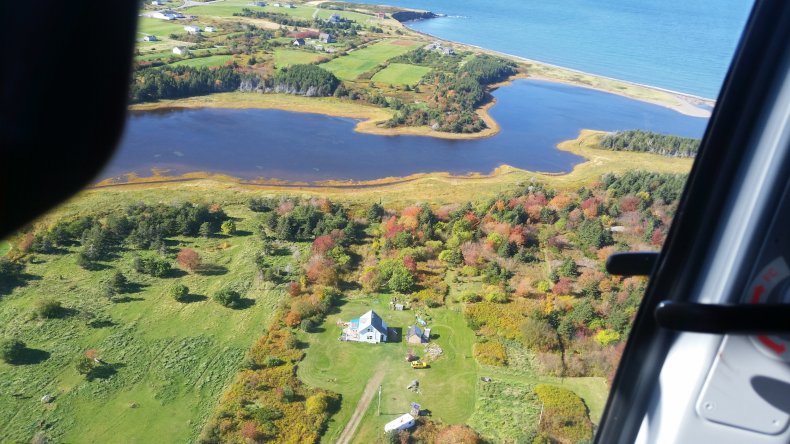 I wrote to Nellie's doctor's office on November 7, 2020 and I have photos of me writing the letter. My letter said "Hello Nellie, I found a message in a bottle in Chéticamp that was maybe sent by you 25 years ago from the Magdalen Islands. Please let me know. Nyima Mitchell." There are pictures of me taking my letter to the post office, but I never got a letter in return.
Then, on February 5 this year, my mom got an email saying that someone had posted on Facebook that they had received my reply to their message in a bottle from 1995. It was Nellie, and she had said that she had written back to me but her letter was returned. She really wanted to send me a letter.
A lot of people on Facebook had responded to say that they knew me and that I was a little boy not a little girl, as Nellie thought. Someone even said I was six before another person told them that I am actually 8.
I haven't spoken to Nellie on the phone and neither has my mom, but my mom has emailed her. Nellie thanked Mom for reaching out and sent a photo of the letter that had been returned. There was no mistake with our address. But I suppose if the letter had reached us the story wouldn't have been shared, because a local reporter saw the Facebook post.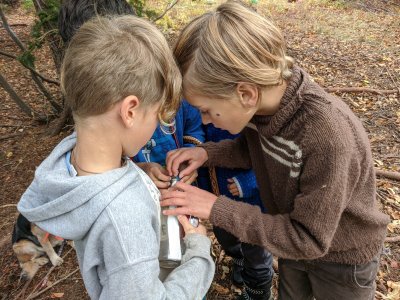 I spoke to a local reporter a couple of days ago, and a national reporter recently. There are pictures of me talking to the reporter and I was also on the radio. Some people I know actually found out about the story from the radio.
It's exciting that I found a bottle from 25 years ago and I would like to meet up with Nellie. We have a canoe and Nellie and I both like canoeing, so we might go canoeing.
I have been thinking about sending more messages in bottles in the future, I think more people should send them. I'm planning to do that when it's less icy here. I don't know yet what I'll say but I'd like it to go to Texas, where my grandpa lives. I don't think that's by the ocean though, so it would be better if it went to Europe where my Oma and Opa live.
Maybe I can send another message in a bottle to Nellie.
Nyima Mitchell is 8 years old and lives in Chéticamp, Cape Breton, Nova Scotia with his mom, dad, older brother and dog.