'I'm 91 And The Oldest Working Police Officer In My State'
I was born and raised in Camden, Arkansas and I've lived here all my life. If you can't live here, you can't live anywhere; it's a good town. When I was a little boy, I liked excitement and so I wanted to be a police officer or a firefighter.
I finished high school at 17 because I completed two grades in one year, and I've been working since I was 16 years old. For a long time, I was a supervisor at a Camden furniture store, working in the shipping department and I had five or six people working beneath me there. But I'd always wanted to be a police officer.
I had wanted to be a state trooper but I was too old to apply at the time when minorities began to be accepted as state troopers in Arkansas, so I decided to go to the Ouachita County Sheriff's Office instead.
At 32 years old, in 1972, I was sworn in as chief jailor after three weeks training at the Arkansas Law Enforcement Training Academy. I wore a lot of hats at the sheriff's department from the administrator of the jail to being a lieutenant. I have a lot of memories from the 46 years I worked there; I meet a lot of people even now who will say: "Remember when you stopped me 40 years ago and chewed me out? It paid off."
I try to be fair with everyone. I've taken more people home than I've taken to jail. For example; people who are drunk. My thing is that if you take a kid home to their parents, 90 percent of the time that will work and they will learn their lesson.
I'll be 92 years old on May 12 and I'm the oldest police officer still working in Arkansas and, I believe, all of America. There's been a lot of change since I became a cop, every year things change. At the beginning of my career I would do a lot of things other police officers wouldn't do so I could keep the department rolling. It's alright being a boss, but when you're supervising you have to lead by example. I wouldn't tell anybody to do anything that I wouldn't do myself. But, I had a lot of people work for me and sometimes they didn't want to do what I said and so, I had to fire them.
In 2012, I retired because I was going to go into business for myself. I spent five months in retirement and those months were terrible. I don't fish or hunt, so I didn't really have anything to do. The Camden Police Department then said that I had too much wisdom and knowledge to retire and they wanted me to join them, so I did. I just like police work, I love to help people.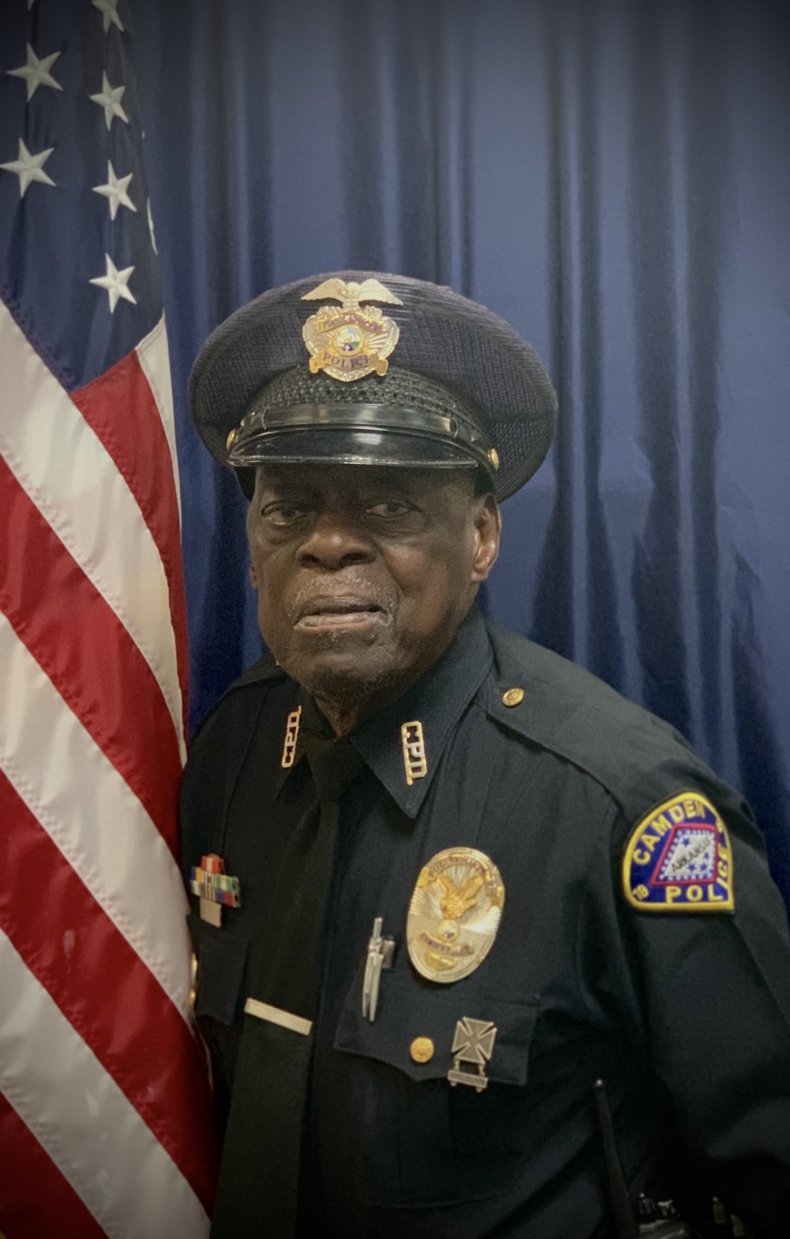 I was 82 when I started with the Camden Police Department, and I'm now the neighborhood watch coordinator. But if there's anything the department wants me to do, I will do it. As well as neighborhood watch, I'm a court bailiff. They'll call me in for certain cases and I'll go there and take care of the jurors. I enjoy that. I liked the Ouachita County Sheriff's Office when I was working there, but I like the Camden Police Department better now that I'm here.
I've been in law enforcement for 56 and a half years and even now, I work four or five days a week from 7am to 3pm. The police department in Camden is full of good people. I often tell the younger police officers how to keep their job here! I tell them that the first thing you do when you're patrolling is to know who you're stopping and who the car belongs to. It might be someone else driving, but you need to know the owner of the car.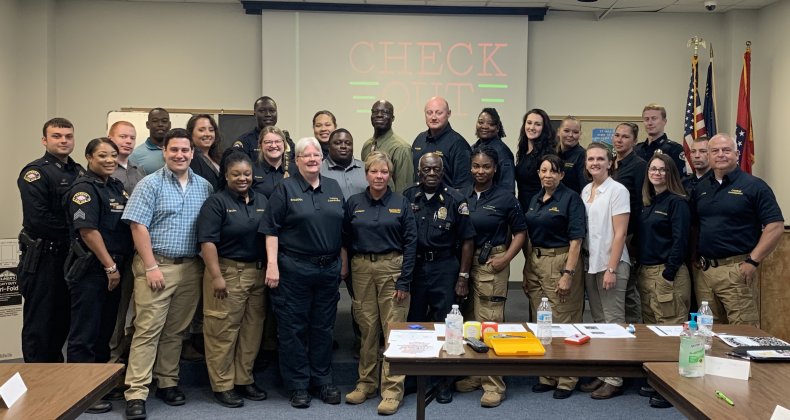 When you've found out who owns it, you exit your car, walk up to them and say, "good morning" or "good evening" and identify yourself. Of course, everybody in town knows me. When I stop people, they know exactly who it is, they just want to know why I have stopped them!
We have a population of about 11,000 people here in Camden and I know practically everyone. People often recognize me when I'm driving, they'll wave and say, "Hi Buckshot!" Most people know me by the name Buckshot. I've had that nickname ever since I was 14 years old.
I've been living in the same spot in Camden for the past 46 years. It's about two or three blocks from the police department. I don't have family left, it's only me out of eight of us living. I'm the third child, of two sisters and four brothers, but sadly my parents and siblings have all now died. So, my life now is going to work, to my local church, where I'm a deacon and going to see my girlfriend, Ora. She and I have been dating for about five years, but I've known her all my life.
I tell all the young guys that a gun and a badge don't make a police officer, you've got to want to do it. I feel good about spending my life as a police officer. It's what I always wanted to do. I'll be a police officer until the good Lord says it's time for me to go.
L.C. "Buckshot" Smith is a police officer with Camden Police Department in Camden, Arkansas. He is the oldest working police officer in the state.
All views expressed in this article are the author's own.
As told to Jenny Haward.