'I'm Asian American, I Battled So Much Shame About My Mental Health'
I lay in bed for eight hours straight, moving in and out of a sleepy haze until 6 p.m. My last chemotherapy session had been two weeks prior, so I knew the chemical cocktail meant to kill errant cancer cells wasn't the reason. No, I was in the depths of another depressive episode, following in the footsteps of other family members before me.
There were no words for the horror I felt when I woke, as an 8-year-old, to the sound of my mother's wailing and ran to her bathroom to find that she had attempted to take her own life. It wasn't the first time, but Dad motioned me back to my room as he cradled Mom in his arms. I lay awake until the sun rose. That morning, my brother and I walked silently to school. No one ever mentioned it.
Years later, I drove from college to my suburban Detroit home for a weekend and witnessed my aunt attempt to take her life. We never once spoke of the incident, not that day, not ever. My mother saw a psychiatrist, but it was hard to find someone locally who spoke Mandarin. This therapist's office was over an hour away, so she only saw them a few times. My aunt only spoke our family's native Fuzhou dialect, and she didn't have health insurance. She never received treatment.
I recently learned that my father's uncle died by suicide in China many years ago. Like the other suicide attempts, my parents never talked about these incidents. They were shameful, and in our family, shame shattered the "perfect" image everyone fought to protect.
My parents and I beamed widely at my brother's medical school graduation ceremony; he had achieved what had been the entire family's goal since he began middle school. But if every achievement was for the entire family, so was every failure. Every stumble at a piano or ballet recital would leave me emotionally devastated for days.
I remember my mother screaming at me after I performed on stage with my third-grade classmates wearing what she considered a dirty coat. She said I had humiliated her and made our family look poor in front of the entire community. We were the only Asian family in the school. To my mother, our entire family had "lost face."
I began to experience periods of depression in my teens. I remember that I would curl up in the fetal position with my blanket over my face to protect myself from the outside world; ruminating about "stupid" things I had said or how I had performed in exams.
Between these episodes, I dutifully fit myself into the mold of a "good Chinese daughter," or at least my family's idea of one: high school valedictorian, graduate of a renowned MBA. program, successful businessperson. I thought I could do it on my own. After all, my parents survived two wars in China; fled to Taiwan in 1949 with two suitcases and then my dad immigrated to the U.S. with $50 in his pocket. He worked as a dishwasher on weekends while earning a PhD in organic chemistry. While living in America's Rust Belt during the height of the Cold War, our whole family experienced anti-Asian discrimination.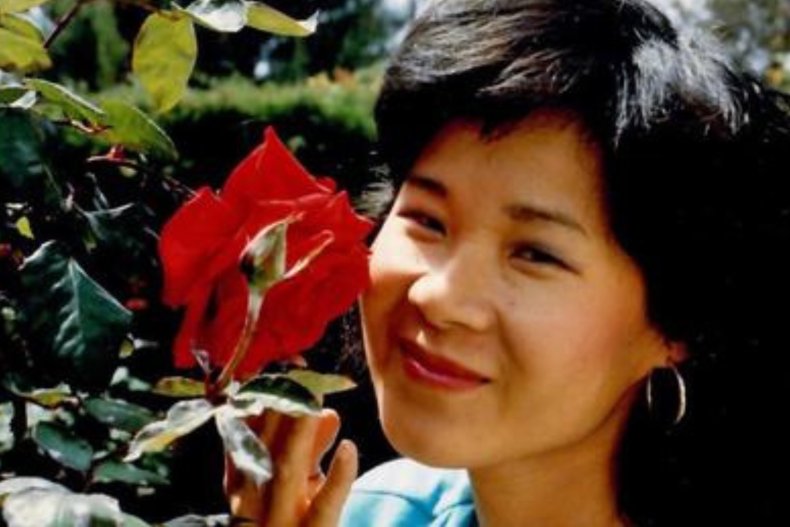 Knowing what they had lived through, and being hyperaware of my mother's fragile mental state, I never told my parents how I felt when some classmates called me "chink chink." After all, my father never talked about his frustration as a brilliant research scientist who was never promoted at the major auto supplier he worked for.
Instead, sculpting the image of a successful immigrant family was far more important. Dad would say when I was going through a depressive episode: "You have nothing to complain about. You should be happy."
I wasn't. For years, I was more willing to suffer from the debilitating effects of depression hidden beneath a veneer, than to seek treatment to improve my mental health.
At work or at church, I'd put on a confident, cheerful front. I was the go-getter MBA who worked long hours without complaint. I was the consummate church volunteer who organized women's events. When things went well, if I got promoted or led a well-received event, I'd be on a high, empowered by external validation. But these highs would always be followed by a crash. I would be drained emotionally and would simply have to retreat and close myself off.
I got married at 22. And while my husband was supportive, he would be confused when he found me immobile on our bed. We had promising careers and were excited to start our new life in Los Angeles as a young married couple.
Then at 29, I got breast cancer. My moods swung more wildly, and the lows lasted longer. One evening my husband said, "You'll survive your breast cancer, but I don't know if you'll survive your depression." He told me to get help.
His words shook me. I went to see a husband-wife psychiatrist-therapist team. Through a lot of therapy work, I was able to unpack my past trauma as an adopted child growing up in a dysfunctional family. I was able to acknowledge my own mental health issues so that I could finally build a better future.
Because of my breast cancer, my husband and I started a family later than most of our friends and ultimately, we were blessed with three healthy children. However, having been raised in a home with a mother who had serious mental health issues and a father who experienced depression, I did not know how to be a parent. Because of their own struggles, my parents did not provide the nurturing and emotional support I had craved, and that I knew my children needed. My therapist began teaching me how to be a loving, giving parent to my own kids. We are all better for it and enjoy open, close relationships.
Years later, I still see my therapist monthly. She saved my life and still helps me to cope and thrive. Even so, until recently, I was ashamed I needed help. I told no one—least of all my Asian American friends—that I was in therapy. When I saw my therapist in person, I parked in remote corners of the parking lot complex, so afraid that someone would recognize me.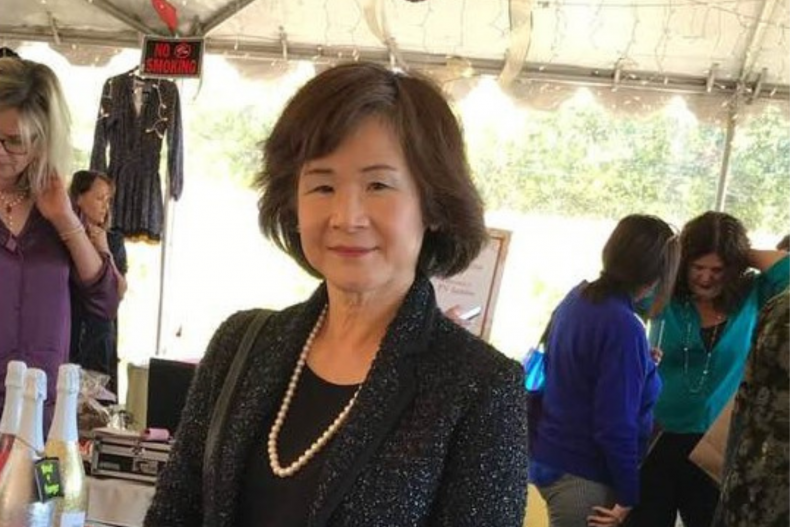 However, as I started to see friends in person again this past summer, I thought about the culturally conditioned beliefs and traditions I have experienced and how they have prevented myself and loved ones from being authentic with each other and seeking the mental health treatment we needed.
When I saw a close friend at my Chinese American church for the first time in person after over a year, I took her aside after service and told her about my struggles with my mental health. We hugged. It felt so good to be affirmed and to receive her loving embrace.
As I've started to write and speak about growing up with family members who had mental health issues, as well as about my own mental health challenges, I've had many people from my community reach out to tell me their own stories. I, and so many others, have suffered too long, and too deeply. Now, I've learned how to live with my mental health challenges. I've learned to live with myself.
Yvonne Liu is a writer based in LA. She is writing a memoir about mental health, childhood trauma and adoption. You can follow her on Twitter and Instagram at @yvonneliuwriter.
All views expressed in this article are the author's own.
If you have thoughts of suicide, confidential help is available for free at the National Suicide Prevention Lifeline. Call 1-800-273-8255. The line is available 24 hours every day.