I'm a Black Farmer. I've Been Waiting for Justice My Whole Life | Opinion
I've been farming in North Carolina for over 40 years. Despite decades of hard work and strong support from fellow farmers and loyal customers, my business has often struggled to make ends meet while neighboring farms turn profits.
Why is my experience different? I'm a Black farmer in an industry with a deep history of discrimination.
Over the years, I've spoken with a number of white farmers who wanted to understand how our experiences differed. Farming is a hard industry for everyone, so why was it any harder for me?
I explained to them that it has nothing to do with the farming itself. Cows, chickens and pigs don't discriminate. The same cannot be said of the bankers that farmers must meet with to borrow money or refinance a loan.
When you start a farm, just like any small business, you've got to take out those loans to purchase land, equipment and supplies. But Black farmers like me have much less access to loan opportunities through the Farm Service Agency than white farmers. My wife and I would go down to the bank and ask for an appointment, and we'd be told the banker wasn't there and couldn't see us. Yet moments later, a white person would walk in and be ushered right into their office.
Recently, Congress promised to establish a new program in the U.S. Department of Agriculture (USDA) to provide debt relief for farmers of color. It was a powerful recognition of the need to right historic wrongs against Black farmers and other farmers of color. But federal judges in Wisconsin and Florida have now issued temporary orders to block the USDA from moving forward with the program.
When I heard about this legal challenge, I wasn't surprised. My whole life, politicians have promised to support Black farmers who have been wronged so many times, only for those efforts to stall out. But then I realized that for the first time, we have Congress, the president, USDA and the Department of Justice all on our side. Leaders at the highest levels of government have declared unequivocally that debt relief for farmers of color is not only needed to repair past harm, but to ensure all our communities are fed, healthy and thriving as we recover from the pandemic.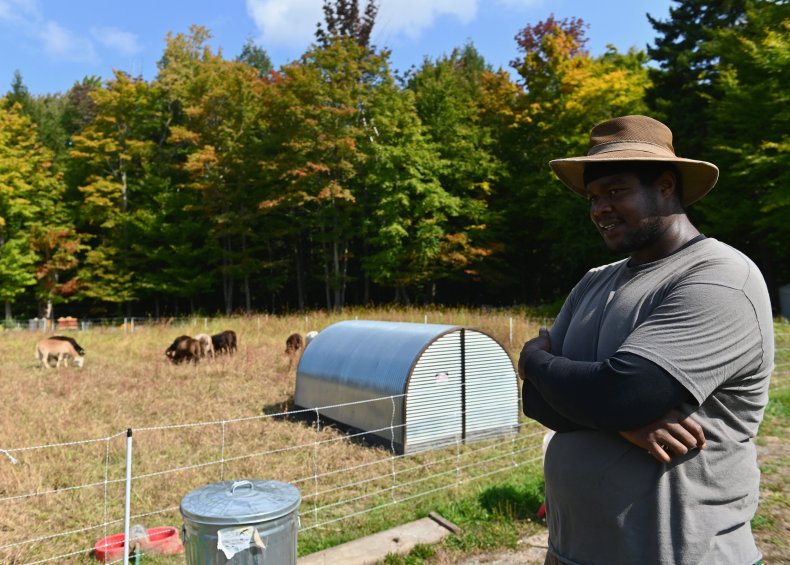 It's only a handful of radical extremists pushing back against this program in court, and it's time for us to stand up to this vocal minority. A lot of my friends are white farmers who want me to have the same chance at success that they have. They know I'm a hard worker, an expert in farming my land and passionate about supporting my community with healthy food.
They also understand that when I'm blocked from an opportunity, that doesn't actually mean more opportunities for them. In fact, it hurts them because families across the country depend on healthy, sustainable food from independent farms, and when more farmers have a fair chance to succeed, we all benefit.
Here in rural North Carolina, farmers of color have played a crucial role in addressing food insecurity. We've worked together to support one another and establish affordable farmers' markets to bring fresh food to people in rural areas where grocery stores can be dozens of miles away and the only local options are fast food or dollar stores. It's made a real difference in our communities' health; just imagine the impact we could have if we all were able to access opportunities equally.
I'm proud to work with a multiracial coalition of farmers and advocates fighting to bring down this legal roadblock, but we're up against well-funded opposition, and we can't do it alone. The fight for food justice is so much bigger than just this court case, and we all have a responsibility to get involved in the movement, whether it's joining a local advocacy group, writing letters to our senators and representatives to urge them to support farmers of color, or committing to purchasing sustainable food from independent farms.
Supporting the USDA debt relief program is just one step in the right direction, and we've got many more steps ahead.
But I've seen how much has changed in the 40 years I've been farming, and I'm confident that the next 40 will bring real progress. Together, we can build a just, healthy future for the next generation of farmers and families in our communities.
Phillip Barker has been a farmer in Oxford, NC for over 40 years. He is a member of the National Black Food & Justice Alliance, on the Steering Council of the HEAL Food Alliance, and co-founded Operation Spring Plant, an organization dedicated to supporting farmers of color, with his wife Dorathy Barker.
The views in this article are the writer's own.