'I'm Black, Trans and HIV Positive'
In many ways, my life had just begun in 2003. I was single, a hairstylist, living on my own, co-parenting my eight-year-old daughter, and traveling. Life was, in many ways, what I had imagined and hoped it would be.
I had been sexually active for some years and knew I should be getting regularly tested for sexually transmitted diseases, but I was afraid. The fear was only made worse as friends and loved ones around me passed after contracting human immunodeficiency virus (HIV). For the first time ever, despite the fear, in April of 2003, I decided to visit a clinic on Broad Street in Philadelphia.
Not long after, I received a phone call informing me that I needed to come in. Suddenly, my life, the beautiful situation I had manifested and worked for, was brought to a halt. I remember the feeling of time completely standing still as my doctor sat me down and told me the news.
I was 24-years-old and HIV positive. I went home and slept for two days.
I didn't tell a soul. I remember thinking: "I am going to die, and I won't live to see my daughter grow up." For the next two years, amidst doctors appointments and treatments, I began to have disturbing dreams, brought on by the medicine. Even now, I can recall them so vividly. And, although my physical health was good, I was suffering mentally and emotionally. I coped by not coping at all. I didn't share what I was going through and carried the weight of this diagnosis completely alone.
Secrets are hard. Keeping my diagnosis from my mom was the hardest, because we shared everything with each other. Looking back, I was perhaps naive to think she wouldn't know something was different. And of course, her mother's intuition clicked in and she sensed something was amiss; that I was detached and easily irritated. Truthfully, I was living in complete fear of her rejecting me because of my HIV status. Yet when I finally told her in 2005, she responded with all the love and support I needed. She became my fiercest champion, my biggest ally and when she passed away, she became my guardian angel.
By 2005, I had moved from Philadelphia to New York and later enrolled in the Aveda Institute there and follow my dream of becoming a prominent hair stylist. New York was a city that offered me incredible opportunities for professional and personal growth, not least the opportunity to break into the business by assisting celebrity hair stylist Ted Gibson.
During my time in New York, I began my spiritual journey, and it compelled me to disclose my diagnosis to my best friend, Isiah. In turn, he shared with me that he too was HIV positive. I experienced a flood of mixed emotions; both comfort in knowing I wasn't going through this alone, but also deep sadness that someone else close to me was also battling HIV. For the first time, we both felt seen and heard. And, telling Isiah inspired me to share the news with my father, who disclosed to me that he too was HIV positive.
Then in 2008, Isiah passed. His death was extremely difficult for me. At the time, I was angry with him because I had been trying to help him get appointments with my doctors to receive treatment, but he had refused. I was so upset that I stopped speaking with him prior to his death. When I got the news that he had passed, I was overwhelmed with guilt. I felt that I should have done more to help him.
Yet as devastating as it was, Isiah's death was also the moment that I started to turn my life around for the better and doubled down on my commitment to healing myself.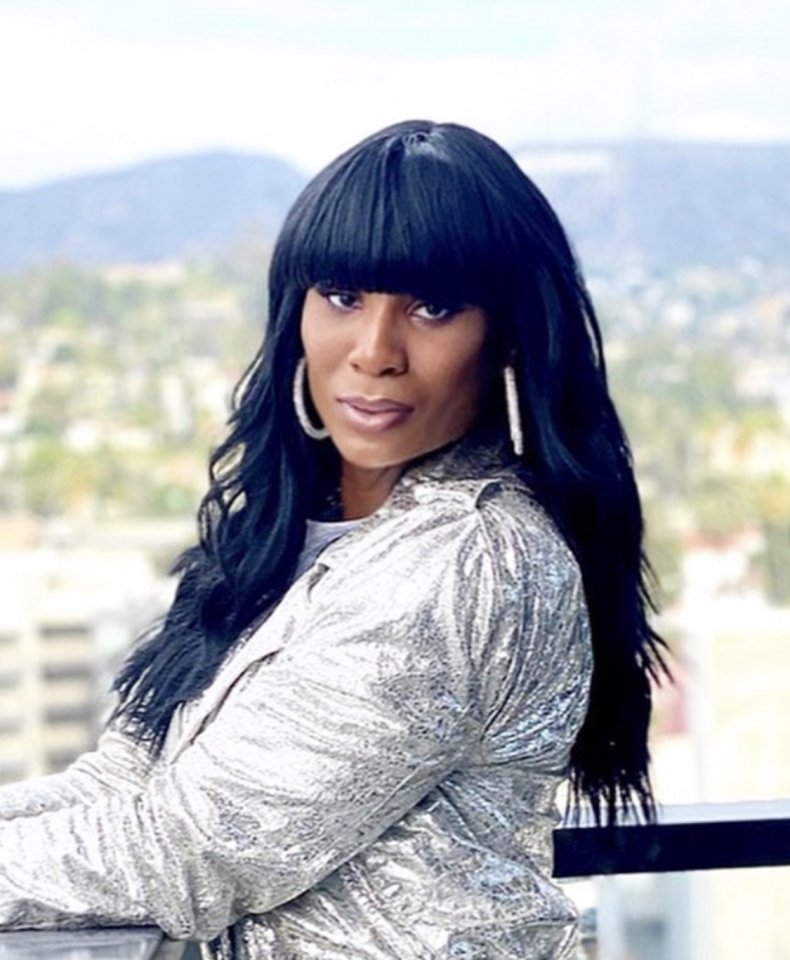 After telling my parents, I made it my mission to live life to the fullest. I was, and still am, committed to taking care of myself—physically and emotionally—and truly trying to follow my dreams. It was after that I ventured out on my own, moving to Atlanta and then Los Angeles and rose in my own right, becoming a celebrity hairstylist working with clients including Jada Pinkett Smith, Garcelle Beauvais, Tia and Tamara Mowry, Alicia Silverstone and Danai Gurira.
I'm most proud of receiving a Daytime Emmy nomination for "Outstanding Hairstyling" for the daytime talk show The Real in 2015 and becoming a member of the Make-Up Artists & Hair Stylists Guild (IATSE Local 706).
I was on a better path, but I couldn't escape or rectify the internal stigma and shame of both my status and my past. And I still hadn't openly revealed to the world that I was HIV positive. It felt trapped in a cycle of dysfunction.
It was in 2016, now 37 years old, that I truly committed to being my authentic self. I began the process of my transition, something that really began long ago for me. I knew in early childhood that I was different—I just didn't possess the language or means to solidify what my version of different was. At 18, my identity started to become clearer. I came out of the closet. It was also around the time that I first saw a trans woman. Seeing her gave me clarity. For the first time ever, I saw myself in someone else.
So, in 2016, I became a triple threat. But not in a way that we know and typically celebrate—I was now an HIV positive person, who is also Black, and a trans woman. That's triple the stigma and triple the struggle. But I knew I needed to forge ahead; that my suffering was meant to liberate others as well as myself.
Amidst the pandemic of this past year, so much has been taken from so many of us, but it has also presented, if we take a moment to be still enough to notice it, great gifts. This time allowed me personally to reflect. It allowed me to be brave enough to lift the proverbial rug, and really look, closely and thoughtfully at what no longer needed to stay out of view. It was time for me to transcend.
And that meant for me, no longer living in fear and embracing loving and forgiving myself. It has meant me liberating myself by telling the world about my diagnosis. I am now comfortable sharing that I am HIV positive.
Reflecting back now, I can say the two moments that stand out to me as signs from the universe are the conversations I had with Isiah and my dad. While these moments of revelation could be chalked up to incredible coincidence, I knew then, as I do now, that it was something more. I have since realized that my life's calling, my purpose, was speaking out about HIV, living my truth and inspiring others along the way.
I have also learned, since that day in 2003, that we are not our past mistakes. Self-worth doesn't hinge on living perfectly, it hinges on living authentically and being brave enough to share pain or be vulnerable in the hopes that it progresses difficult conversations forward.
Living my life authentically may help those of us who suffer in silence for fear of judgement. After all, anyone can hold a mirror to others, but can you look at yourself?
Gracie Cartier is the host of Transcend, a series on streaming platform +Life Media. You can follow her on Instagram @madamejeuge
All views expressed in this article are the author's own.