I'm a Blue Collar Worker Who Voted for Trump. I Support Biden's American Jobs Plan | Opinion
I have been a hard worker all my life. I got my first job at age 11, selling sodas for 45 cents at the BINGO Hall and usually pocketing a nickel tip on each sale. At the end of a successful night, I'd have a candy bar, a slice of pizza and about $5 dollars in my pocket.
Since then, I've had practically every blue-collar job you can imagine: truck driver, laborer, construction-crane operator, chef, retail worker and factory worker.
When the pandemic hit, I had a factory job making plastic cups. But I lost that job and since then, I haven't been able to find another decent job. Over the course of the last year, I lost a lot of the things I worked so hard for. I lost my home, my car, and even some of my relationships.
At 46, I've had to move back in with my parents. That has been a shock for me as someone who has made my own way in the world since I graduated high school. I thank God for them every day because without them, I'd be living on the street. They're in their 70s now and they can't understand why there aren't more good jobs like they had when they were younger.
Frankly, I feel the same way. I have a lot of experiences and I learn quickly. I know I'd be an asset to pretty much any company. But for over a year, I've been looking for work in or near my hometown of Seaford without luck.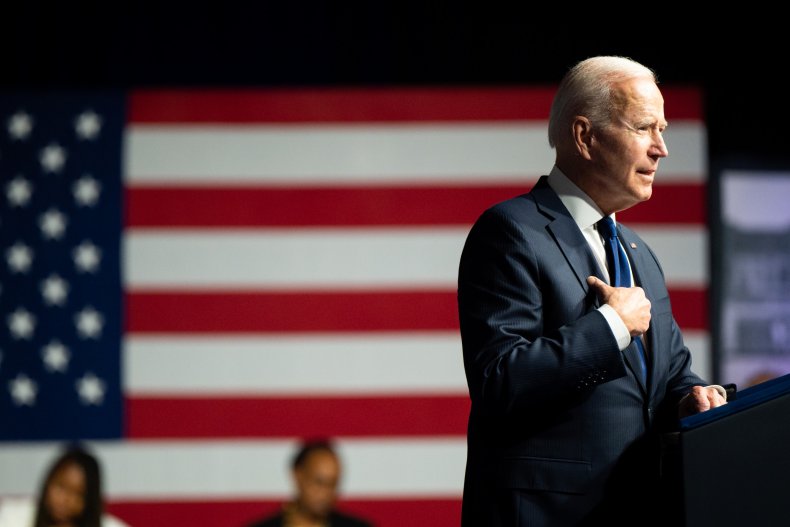 It wasn't supposed to be this way. I worked hard, and I'm going to keep working hard. But with all that hard work, some days I look at my life and can't believe I am still struggling this much.
It's not just me. So many working people are in the same boat. Even before the pandemic, it was getting harder and harder to make ends meet.
So when our elected officials put together the next round of bills, I want them to think of working people like me, people who want to work and get back on our feet. I hope they will think of us, and not about their own electability. It's why I voted for Donald Trump: I think Washington politicians forgot about regular working people. Trump lost, but I'm hopeful at least some people in Washington finally got the message.
Fighting for good jobs in this country shouldn't be a political issue. Both Republicans and Democrats need to be able to take care of their families. Both have constituents like me.
Everyone should have the opportunity to build or create something with their own two hands and make a decent living. The good jobs my parents had that enabled them to raise a family have become a thing of the past for working class people like me. But somewhere along the line, we lost our way, and people stopped believing the American Dream was possible.
We need to rebuild the country and we need jobs that pay enough for people to support themselves and their families. And I believe the American Jobs Plan might be a good start.
I think it would be great for the country to rebuild our roads, bridges and public transit with good-paying jobs that millions of Americans need. This should not be a political issue: We all want safe roads and bridges. We all want cheaper electricity. We all want to know we can get the care we need, or the care our parents need.
My goals these days are simple: work hard, have a home of my own and have a car. I'd like to be able to afford the occasional nice dinner out or a vacation. We need a country where you have job security, good benefits, and you don't work until the day you die.
I believe that the American Jobs Plan would mean our country could once again have the kind of jobs that give people a sense of purpose and fulfillment. It means millions of blue collar workers would be able to provide for our families.
There's so much at stake for the hard-working people who desperately need jobs that pay enough to afford a good life. America can't wait any longer.
Steve Hammell is from Seaford, Delaware and a member of the nonprofit advocacy group WorkMoney.
The views in this article are the writer's own.