'I'm a Doctor in Florida. COVID ICU Patients Ask For The Vaccine, But It's Too Late'
In the first week of July 2021 I wasn't seeing any patients with COVID-19. That doesn't mean I didn't test for COVID, I just didn't see a single positive result. I'm an emergency physician in central Florida and a group of doctors and I were actually talking that week about how many of us were going through shifts without seeing anyone with the virus.
Then, in the second week of July we started to see an uptick in positive cases. By the third week we went from 5 percent to 15 percent COVID positives with similar amounts of testing. That week I worked multiple shifts in the Intensive Care Unit (ICU), because our ICUs were, and still are, overrun. It's not that we don't have the resources, we don't have the manpower. So now emergency physicians are providing night time cover.
I moved to Florida in early June 2020, so I was here for the July 2020 wave of the virus and the second wave that we saw begin in December 2020. We had a lot of COVID patients in the ICU.
In the middle of that second wave, I had my first dose of the Pfizer-BioNTech vaccine. It was a week before Christmas and it was by far the best Christmas present I have ever gotten. I get emotional thinking about it. As the vaccine became readily available in Florida, we saw that wave in December begin to tail off in early 2021 and we thought that would be the worst of it.
We saw the vaccine as a big victory; as a road to success and a sign that maybe we could get over this. Then on the back end of that second wave, we saw the politicization of the vaccine and that large numbers of people in Florida were not getting vaccinated for various reasons. The effect of that is we did not get to that goal of 70 percent of the adult population receiving at least one dose of vaccine soon enough and only 60 percent of adults in Florida are now fully vaccinated.
Then, this third wave of COVID began in July. Our patients in the ER at AdventHealth hospitals I work across in central Florida now will include six or seven severely sick COVID patients plus as many as several dozen other sick patients each shift. It's mentally and physically exhausting.
Currently, we are seeing that 93-95 percent of COVID patients in our ICUs are unvaccinated. We don't have a specific test for the Delta variant in the ER but the Delta variant is prominent when these inpatients are tested. The COVID patients who are vaccinated and in ICU are people with multiple comorbidities; typically lung disease, diabetes or cancer.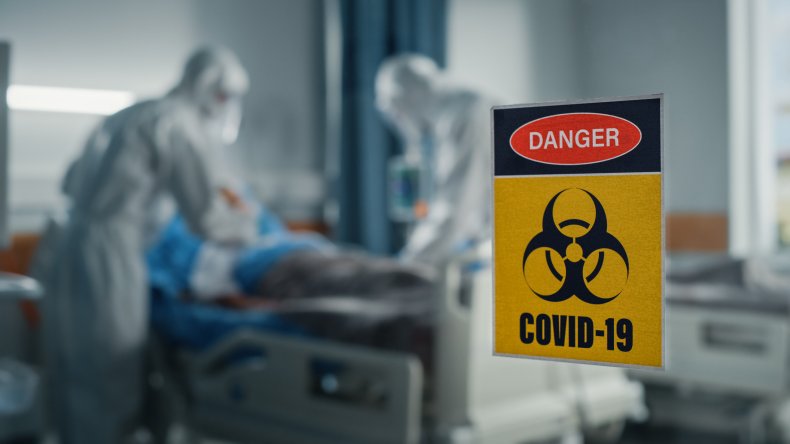 Of the hundreds of people I have had to place on advanced oxygen devices, including intubation, I can't think of one who had been vaccinated against COVID. When asked about their vaccination status, people in the ICU are generally frustrated that they're not vaccinated. I have been in to see patients who are otherwise healthy, they might have one medical problem like hypertension, but it's not something that warrants their blood-oxygen saturation falling to 70 percent even when they are receiving oxygen.
Of course, we take care of the patient first and put them on an oxygen device, but when the question, "did you get vaccinated?" comes up, the answer is always, "No doc, I didn't." You can see the disappointment they have with themselves in their faces, and the way they talk to you. They know that this might have been preventable. I haven't met anyone who was defiant or glad they didn't get vaccinated and that they are in hospital.
I've also had a couple of people where I have asked if they are vaccinated as I am putting them on a BiPAP machine to help them breathe. They reply that they haven't and then they ask, "If I get vaccinated today, will it help?" I explain that's not how vaccines work and that if they recover, we can talk about getting vaccinated, but that our focus is on treating them now. It's been hard.
Early on in the COVID pandemic, there was a 10 day period where I admitted a dad, a mom and a daughter all to our ICU and they all passed away within a week. A family was wiped out from COVID. I thought, this will never happen again. The vaccine is out there, people are going to do the right thing. But I've seen that situation repeat itself.
Families are losing both parents and multiple siblings are getting sick, all in unvaccinated scenarios. The carnage that I saw early on where moms, dads, brothers and sisters and multiple kids pass away from COVID, that carnage is what I thought we would be able to move on from, but in this last wave we are seeing it repeat itself in the unvaccinated. It's disheartening. We thought these stories would go away.
I feel for the kids we talk to over FaceTime; the people we have to call to say that their parent(s) are getting worse and asking if they want them to be intubated. We are hearing those kids break down on the phone, either because they wish their mom or dad got vaccinated, or because they want to know how they can stop it happening to them. I tell them to get vaccinated and isolate for a couple of weeks, then wear a mask and wash their hands.
If they do improve, it takes weeks for these patients to recover. COVID is not a disease that's in and out of somebody's system in a day. Across central Florida we are on "black status", which means there are no elective and non-emergency procedures because we want every resource available to take care of our COVID patients. We've been that way for several weeks and I imagine we'll be that way for the foreseeable future. I'm truly waiting for the day when we don't have a three day average of COVID cases that is higher than the previous three day average. Because when the number of cases rises, the severity of illness and deaths lags behind that.
At this point, I am seeing that about 30 percent of vaccinated patients coming into the ER are testing positive for COVID, but the majority of those have mild symptoms and can go home and quarantine. The vaccine did what we knew it was going to do—it makes symptoms milder and decreases the risk of hospitalization and death.
So to curb this wave we need a combination of vaccination and small, selfless acts. It's very frustrating as a physician to see people get so emotionally charged about wearing a mask or being asked to socially distance. Those are simple things that we saw, when we did them in the past, lead to fewer cases, fewer people with severe disease and fewer deaths. I get it that we're all tired. I'm tired. But, I think as a community within Florida, the U.S. and the world, we just have to band together to figure this out. This virus doesn't go away without that.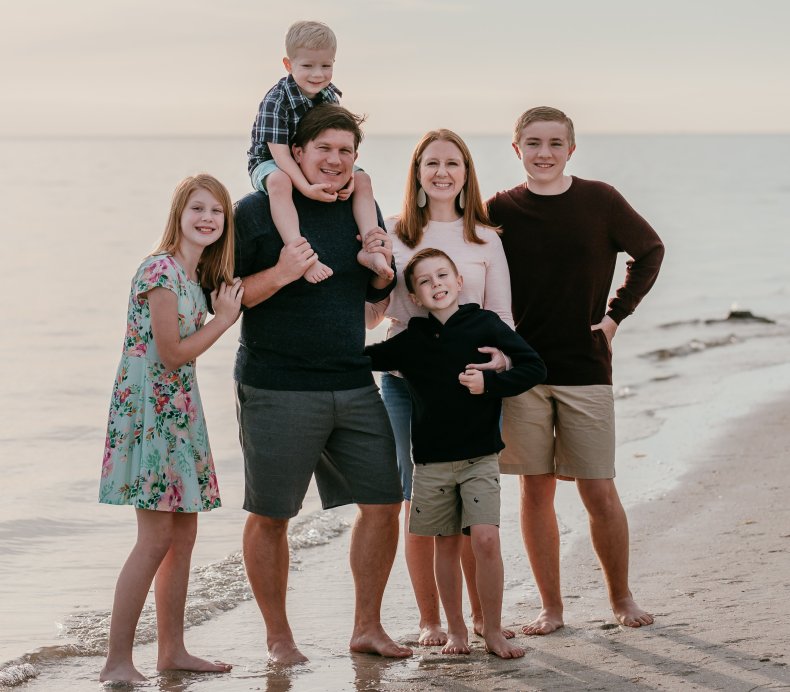 This third wave in Florida is worse because some of what we're going through now was preventable. Although you can still contract COVID if you're vaccinated, the chance of having severe illness requiring hospitalization and the chance of death both decrease dramatically. I think that's what makes it more emotionally taxing, that it didn't need to be this bad.
When we get home after a shift, myself and my colleagues are really tired, but I've also seen the resilience of human nature. It has been great to see my highly trained colleagues in the ER and the ICU rise to the occasion. We have multiple days where we don't have resources and space, but despite that, people are getting excellent care. Of course, I'm not excited that people are as sick as they are, but I'm excited that I'm able to help and that I have the knowledge to know what to do to make a difference, hopefully, in stemming the tide of death.
Our teams are coming together; doctors, nurses, everybody, to make sure that we can get through this.
Andy Little is an emergency physician at AdventHealth in Orlando, Florida. You can follow him on Twitter @andyglittle.
All views expressed in this article are the author's own.
As told to Jenny Haward.