'I'm a Cruise Ship Singer—This Is What It's Like Behind The Scenes on a Cruise'
I remember first stepping onto a cruise ship very clearly. It was in July 2014, when I joined a Celebrity Eclipse cruise ship and it was like walking into Oz. It was a whole amazing mini city that I hadn't known existed. I remember feeling overwhelmed and that I'd entered a different world that I didn't know anything about. There were endless places to eat, a library, gym, theater and even a little hospital and the decor was really amazing. It felt almost otherworldly.
When that first ship began to move, I was singing 'I Dreamed a Dream' fromLes Miserables and it happened all of a sudden, in the middle of the show. I realized I had to get through a performance, while finding my sea legs, in front of a thousand people.
I've worked as a singer and performer on around 15 cruise ships now and they're always a bit "wow." Some are more traditional and classic in style, very Titanic-esque, and others are neon coloured and bright, like a mini city. I originally worked as a guest entertainer where you fly out, spend a week on board performing and then leave. Then, I spent a couple of years as part of the production cast, so I would be on board for months at a time. When you're a guest entertainer you're treated as a guest and you have all those privileges and when you're on board for a long contract, you live in crew quarters. Crew cabins vary, but as a performer you're treated very well. I've generally had a small double cabin with my own bathroom and a porthole. Of course, there are crew bunk bed cabins and cabins without natural light, so it is different for everyone.
On board perks and insider tips
Over the past nine years I've worked for six different cruise ship companies including Celebrity Cruises, Royal Caribbean International, Aida and Saga. The largest ships I have been on, the Royal Caribbean Quantum of the Seas and Ovation of the Seas ships can take 1,500 crew and almost 5,000 guests at full capacity.
On those ships, we would arrive at little ports in New Zealand or Japan where the population of the town would only be around 2,000 people. So just by wandering around the town when we disembarked, we would almost triple the population that day. I also worked for the British company, Saga, and they have gorgeous ships but a slightly lower capacity of 600-1,000 passengers.
There are some amazing facilities on cruise ships. One of the Aida ships I worked on had a brauhaus (brewery) on board, so they actually brewed their own beer and served it. On some ships there are trees that line walkways, and one of the Royal Caribbean ships, Symphony of the Seas, has "Central Park"—it's a park with living trees and crew members who tend to it. I have also been on ships that have aqua theaters with diving boards, rock walls, basketball courts, surf wave simulation pools and skydiving simulators. One ship had a "floating" DJ booth over a nightclub area.
There's often a running deck on a ship, you can run around and you really get to see all sorts that way. I was once on a ship with 63 different nationalities on board! I have seen people be proposed to at sunset onboard ships and yoga classes held out of the open deck surrounded by the ocean. A ship I was once on organized a New Year's Eve party out in the middle of the Caribbean ocean where we performed with the band in the outside theatre—there was no need to worry about waking the neighbors up with the noise!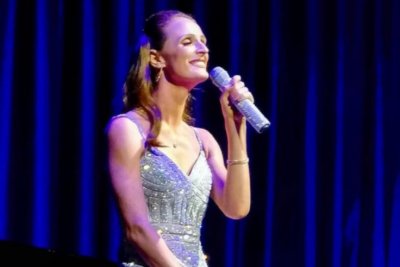 What's quite funny is that guests often go to very different places to the crew when we dock. I had two contracts in the Caribbean and the crew are doing the itinerary over and over for months, so we'd find the best beaches on each island. My tip for guests is to ask the crew where to go.
Another top tip would be to never miss a sail away or sail in from the vantage of the open decks. Sailing in and out of beautiful ports can be mesmerizing. For example, I remember the first time we sailed into Sydney Harbour at sunrise with the bridge and the Sydney Opera House getting closer. Equally, sailing into New York City and past the Statue of Liberty was pretty epic, too. Those moments are definitely worth getting up early for. Another insider tip is to bring binoculars as they are a great way to spot dolphins from the ship!
Crew bonding and on ship romances
As part of a cruise ship crew, you're often away for a long time. It can be anything between three and nine months for a performer like me. There are rules, but most crew will do seven to nine months on board a cruise ship. I don't want to paint cruise ships in any sort of bad light but some crew work long hours, seven days a week, so there isn't much time off. I was quite fortunate because we worked hard, but I got to get off the ship at ports quite often because I worked in the evenings.
A really wonderful atmosphere exists between the crew on board. Typically you have one choice of crew bar so everyone goes there. Sometimes we'd have band nights, or card games. There's a very strict policy about how much alcohol you can drink because you are technically on duty if there is an emergency. But drinks get drunk and it's a very, very good time.
There is also a lot of romance on the ship across all levels. People are away for a long time so relationships are very common because you're in this intense environment and it's not like you have to make the effort to go on a date; you have cabins that are a three minute walk away from each other. So people do meet and develop these very intense relationships.
I had two big cruise ship romances. They didn't happen on the same trip, they were a good year apart. But multiple romances happening on one trip isn't uncommon.
Five years ago on a contract in Asia, I met a guy at the crew bar on Halloween in 2016, he was a bar manager on board and we were together for five months on that trip. He moved in with me within a month and we lived together in my cabin for four months.
Dating someone on a ship can be really exciting because each time you might end up having each date in a different country. When I first met my partner we would joke about going for a lunch date in China on Wednesday, South Korea on Friday and then Japan the following Monday, because that was the itinerary of our ship and if we had free time we would be out exploring together. It was a really special time and we are actually together now.
Relationships on ships are often very intense, not just in romantic relationships but in friendships too because you spend so much time together. I know lots of couples who have gone on to get married to their "ship romances." Being part of the crew onboard allows you to meet people from all over the world and although many of my friends who have got married still work together on ships, some couples eventually opt for a "land life" to start a family.
There have also been many funny situations working on ships. Trying to get back on time can be stressful, I've gotten on the wrong train then realized afterwards, and the ship waits for no one! Trying to stay upright in heels while performing on a ship that is moving back and forth has been quite funny. I've also had guests film me singing and watch it back while I'm still performing, so I can hear my own voice. Audience members have FaceTimed relatives to show them where they are and what they're up to, and once someone came and put their children on the stage while I was performing, which was very funny.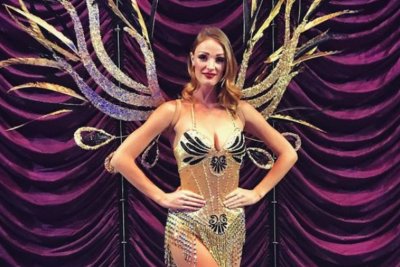 Cruise ships and COVID
When the pandemic began, I was told I was going to be flown home from Sydney after departing from the ship that I was on at the time. I knew that I wasn't going back to cruising anytime soon and I stood on the back of the ship, watching as we sailed past ship after ship sitting empty with their lights off. Cruise ships are so full of life, they are buzzy and vibrant and these were just like dead vessels. It was so sad that I cried my eyes out. It dawned on me then that the world was changing. That was March of 2020.
We were one of the last ships to dock in Sydney and let our passengers off and I was lucky that I was able to get off too, because some of my friends were then on board for months and couldn't get home.
Cruise ships have this incredible cleaning process anyway because of the fear of stomach bugs traveling around; they are some of the cleanest places on the planet in my opinion. So it was really unfortunate that COVID got on board that ship. After I left that ship and flew home, I believe a number of passengers who had been on board tested positive for COVID afterwards, but I know the ship had done everything they could to keep people safe.
I wasn't working on cruise ships at all for the remainder of 2020 and 2021, but I had always taken photos of friends for their business ventures. So, I decided to start my own photography branding business during the pandemic. Then, after nearly two years, I finally went back to a cruise ship to perform over Christmas of 2021. It was really wonderful. Getting back on stage recently was a really emotional experience for me. Sadly, the next morning I tested positive for COVID. I was on a cruise ship and I then isolated for 10 days, but they put me in a beautiful cabin with a balcony, and I was in the Caribbean and very well looked after. I've seen people talk about being stuck in their cabins with COVID, but in my experience, cruise ships will do everything they can to make you as comfortable as possible.
During that cruise, staff wore masks all the time unless outside or eating and we were tested when we got on board, 48 hours after that and before we flew home. Every day there would be updates and reminders to wear masks and hand sanitizer was everywhere. And, there were doctors and nurses on board. Although COVID is still around, my hope is that it won't deter people from getting back on ships, because cruise ships desperately need support and people to start cruising again.
I'm so grateful that I've been paid to travel for the past nine years and do a job that I love. If I was on land I would never have had the same opportunities and experiences. Once, we were sailing out of Milford Sound in New Zealand and I was just about to go inside and someone shouted that there were dolphins. They were everywhere in front of the ship. It made me want to cry, it was so beautiful. Working on a cruise ship is just really magical, it's like being in a different world.
Kate Lindeman is a cruise ship singer and photographer based in the U.K. You can find out more about her photography work atklcreative.net and follow her on Instagram@klcreative_photography.
All views expressed in this article are the author's own.
As told to Jenny Haward.